How to add contents into a course
From the course content page, there are many options to upload the contents into a course. The choose a File option helps the admin to upload the contents from the desktop.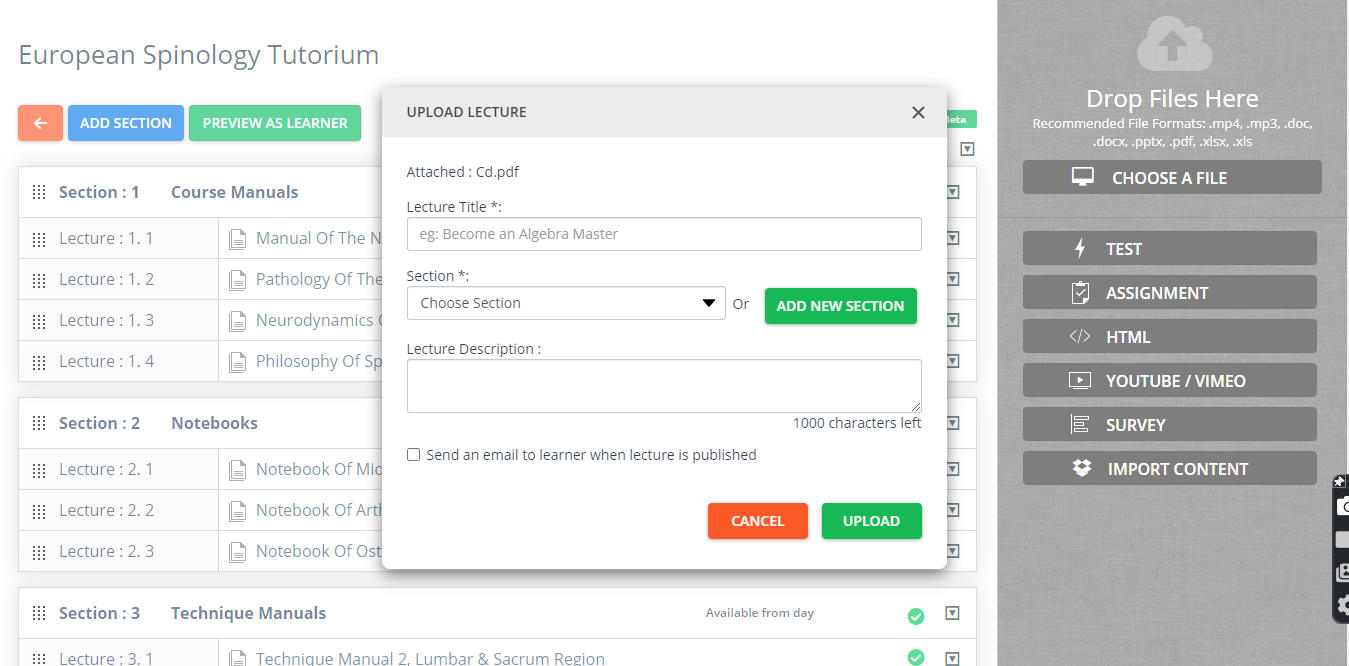 After selecting the document from the desktop, enter the title, section under which this lecture to be displayed and a short description regarding the lecture. There is also an option to notify the learner. After filling all the details click on Upload.