How to create an Online Test
select the particular course in which you want to create the online test. Click on Test and enter the lecture title and other details. By clicking on create you will be redirected to quiz creation page which consist of four steps.
In the first step, enter the duration, maximum marks and Number of attempts. General instructions can also be changed.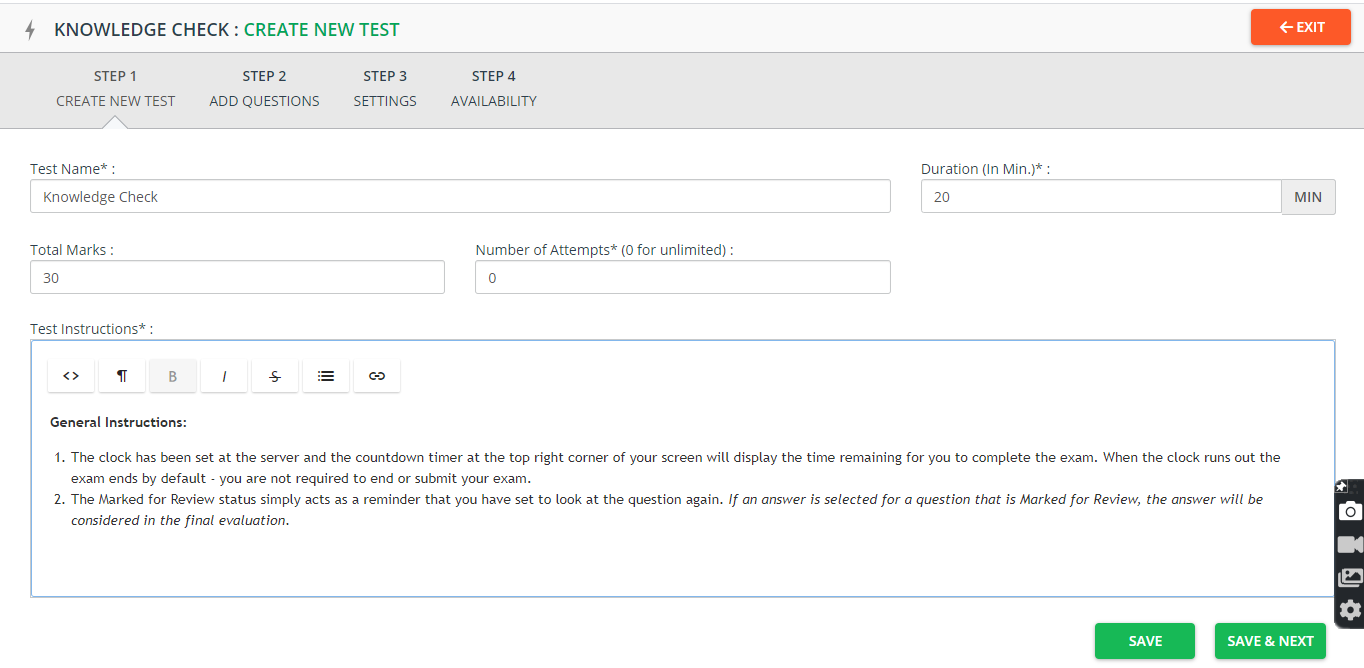 In the second step, add the questions via question pool, Excel/word template, or Manually. While uploading the questions through excel/doc template do not delete any column or row given in the template. After saving the second step, Move on with the third and fourth step which deals with the availability and general settings of the online Test.