Your Sales & Finance Report
With the Sales & Finance report, you can keep a track of all of the transactions and the details of the payees within our platform. Transactions include student enrolments both happening online and offline. Online being through the online payment methods and offline being the backend enrollments of the students by the admins.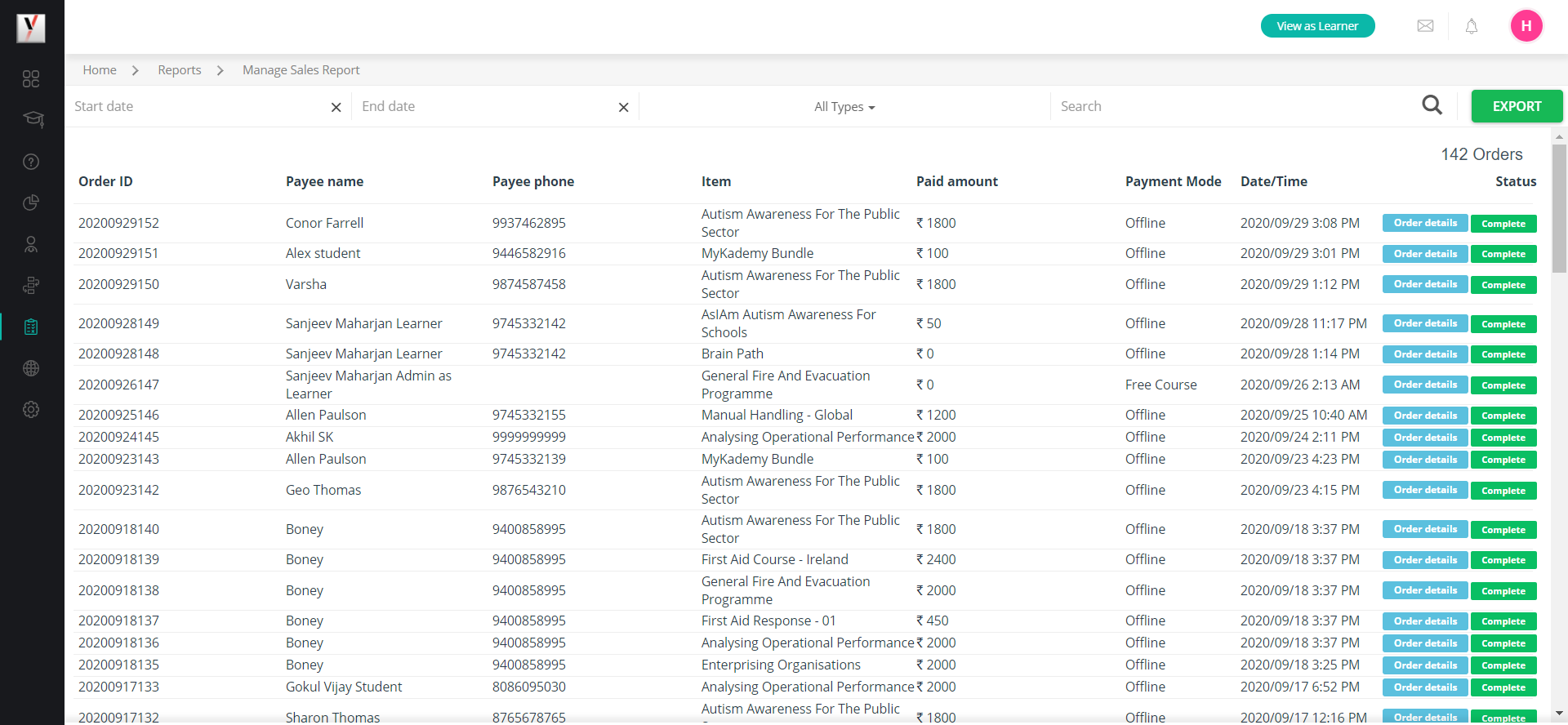 By clicking the order details you can also see the receipts for the particular transactions.