Camera
When joining a session you will have a welcome dialogue box as shown below,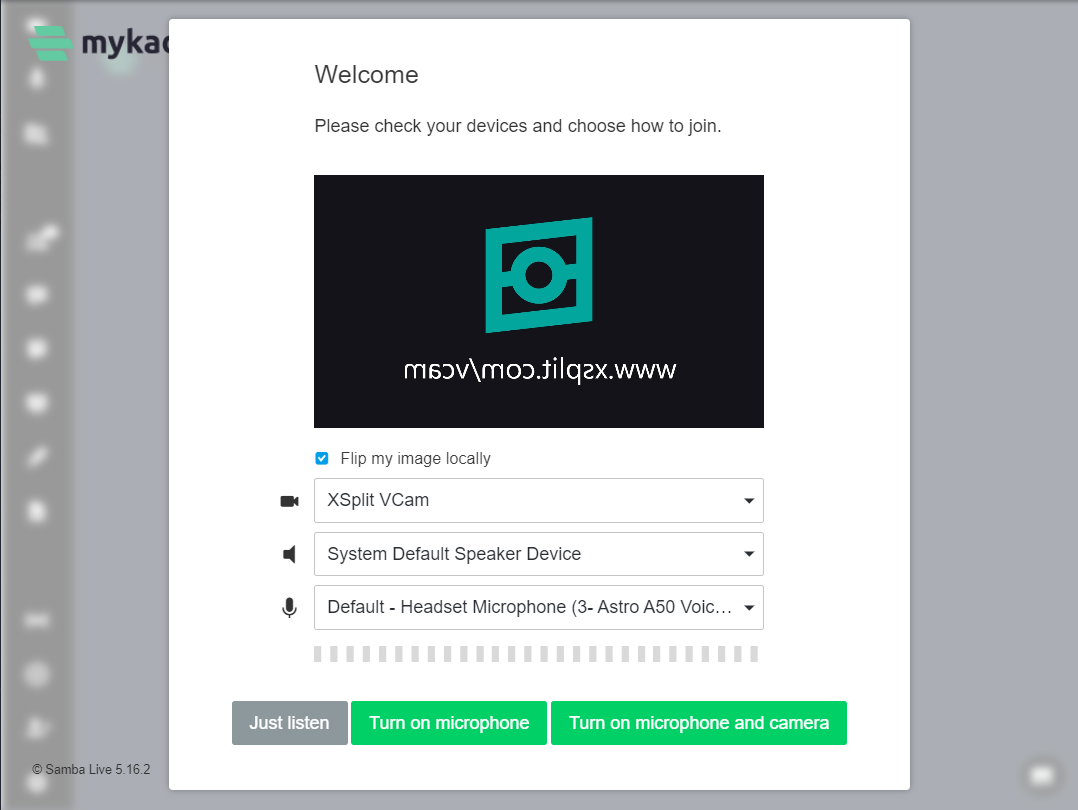 Here you can select your Camera, Speakers, and Microphone and check if everything is working before joining the session. Before joining the session you can just listen or have your microphone/camera turned on.
Note: Please ensure the camera/microphone access has been enabled on the browser you are using.