When a learner sign up to the Mykademy account, they can give the basic profile details during the initial stage. The learner can change the profile details whenever required.
To change the profile details, Click on the profile icon on the top right of the learner dashboard to access the profile page as shown below. You can edit the learner details using the buttons available.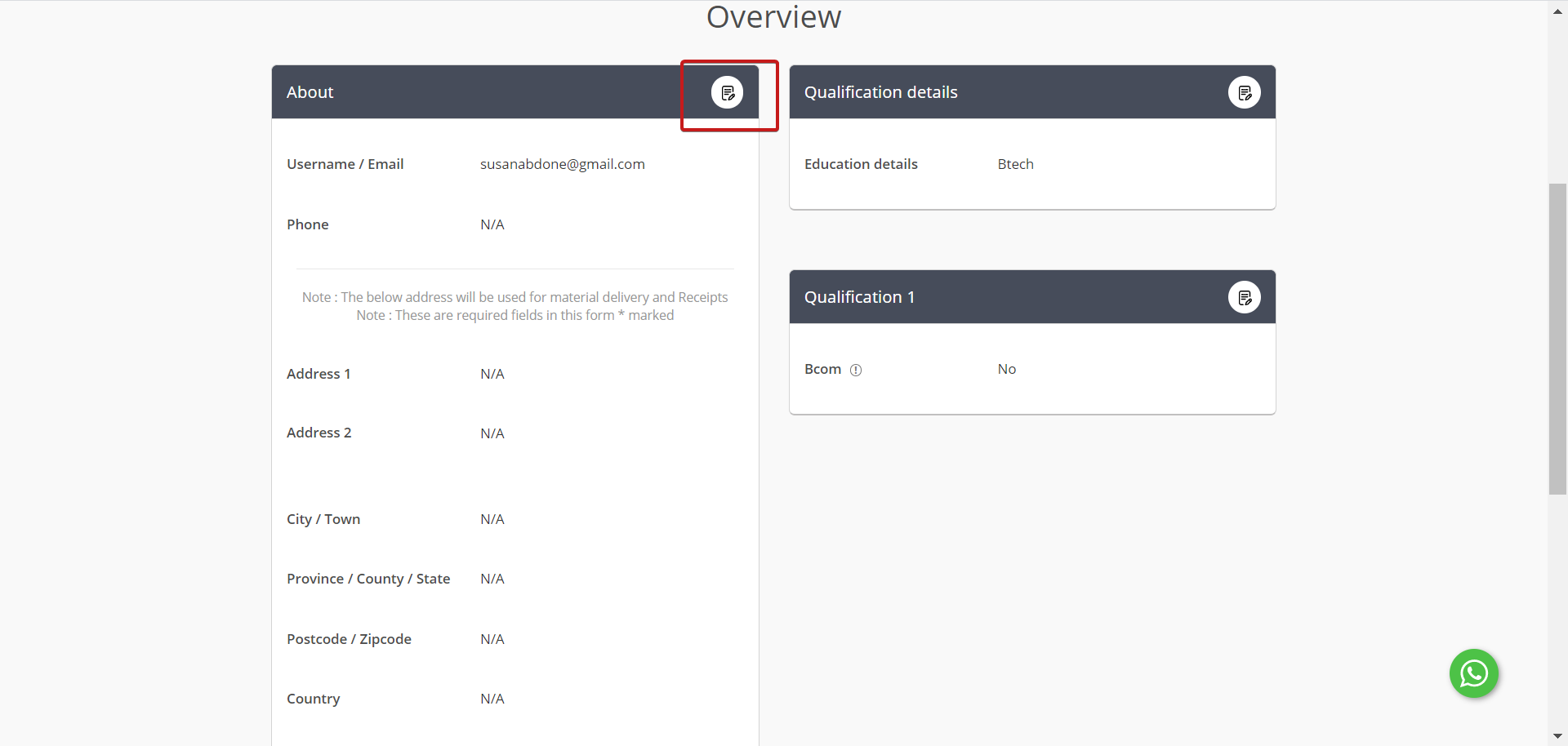 Once the learner made an edit to the profile details, click on the Save button.