The learner can ask queries to the tutor when needed.
In the course, click on the instructor who needs to be contacted.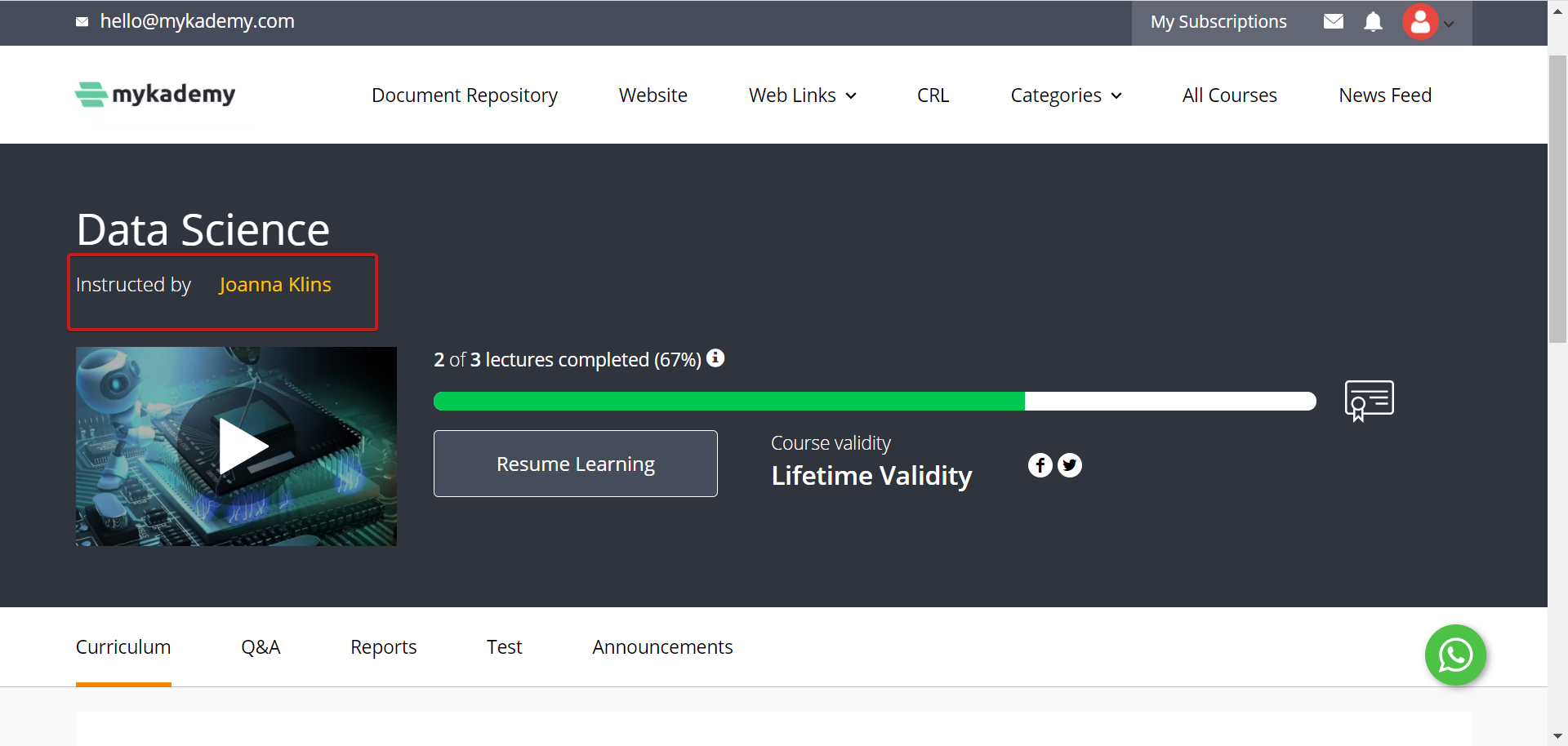 Click on Send Message, so that a chat box appears.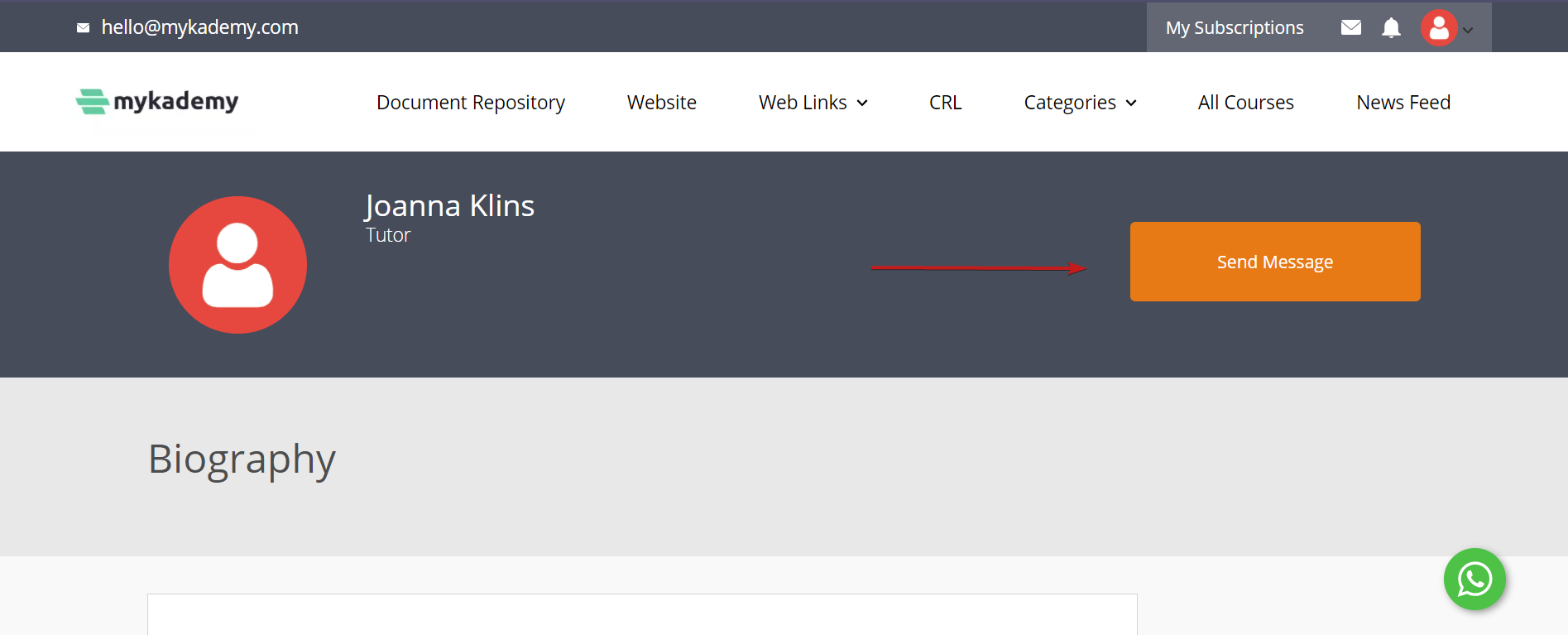 Enter the message and send it to the tutor.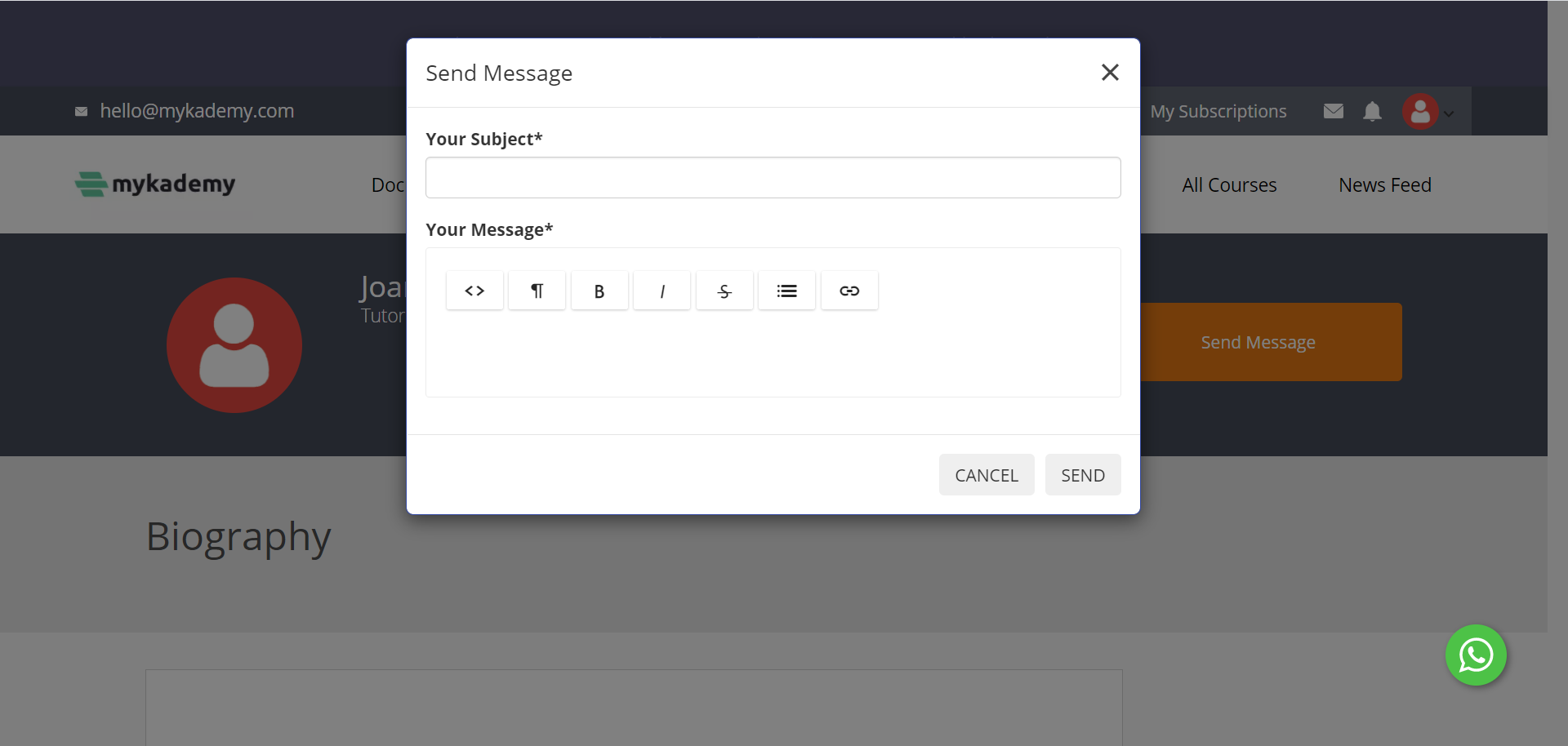 Once the instructor receives the message, you can then use the messaging system to further communicate with the instructor.