The live session helps the facilitator and learners to communicate with each other along with the knowledge transfer.
When a tutor creates a live session, learners get a notification regarding the session via mail. Just by clicking on the link, the learners can join the session.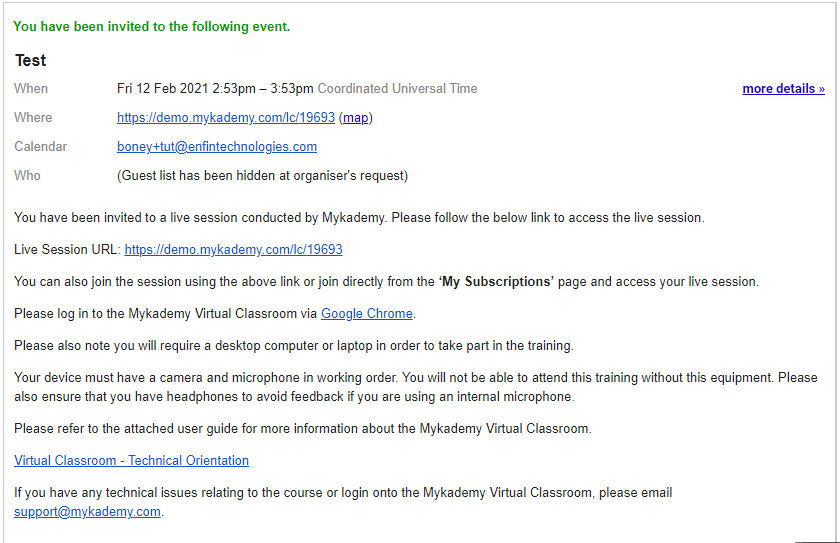 When you login into your dashboard, the calendar will also help you to identify the upcoming live session.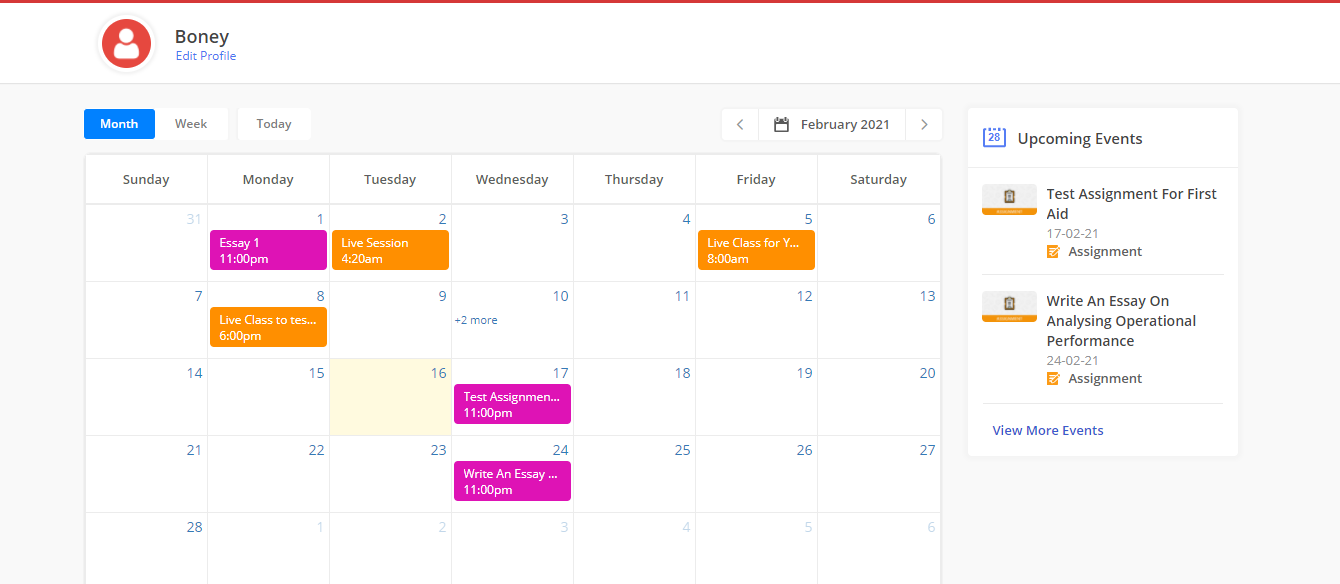 You can also join the session through mobile. When you log in to the mobile application, there will be a separate button for live session located at the footer side.
When you click on the live session, a new window opens. Click on Join to enter into the live session.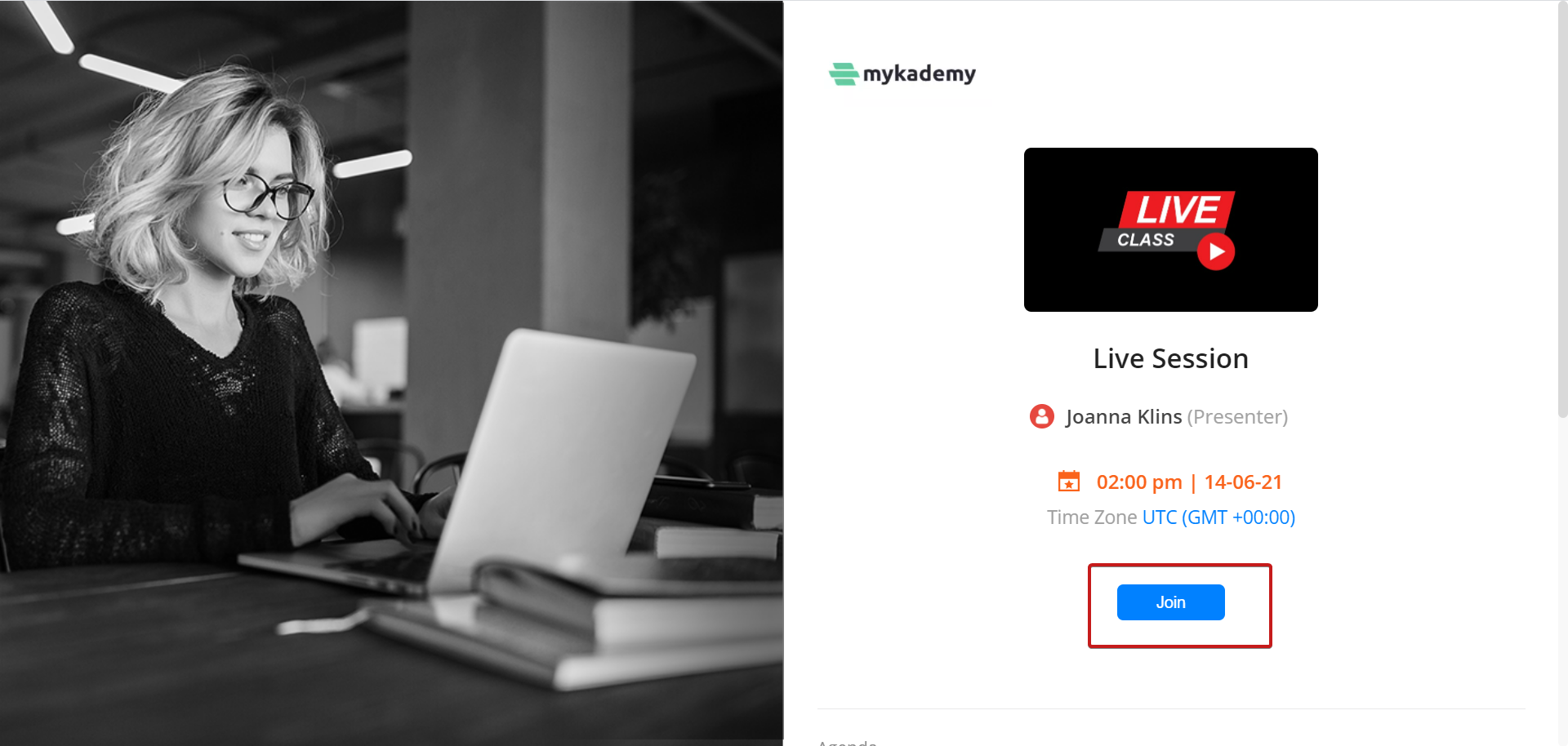 This is the page that opens when you click on Join option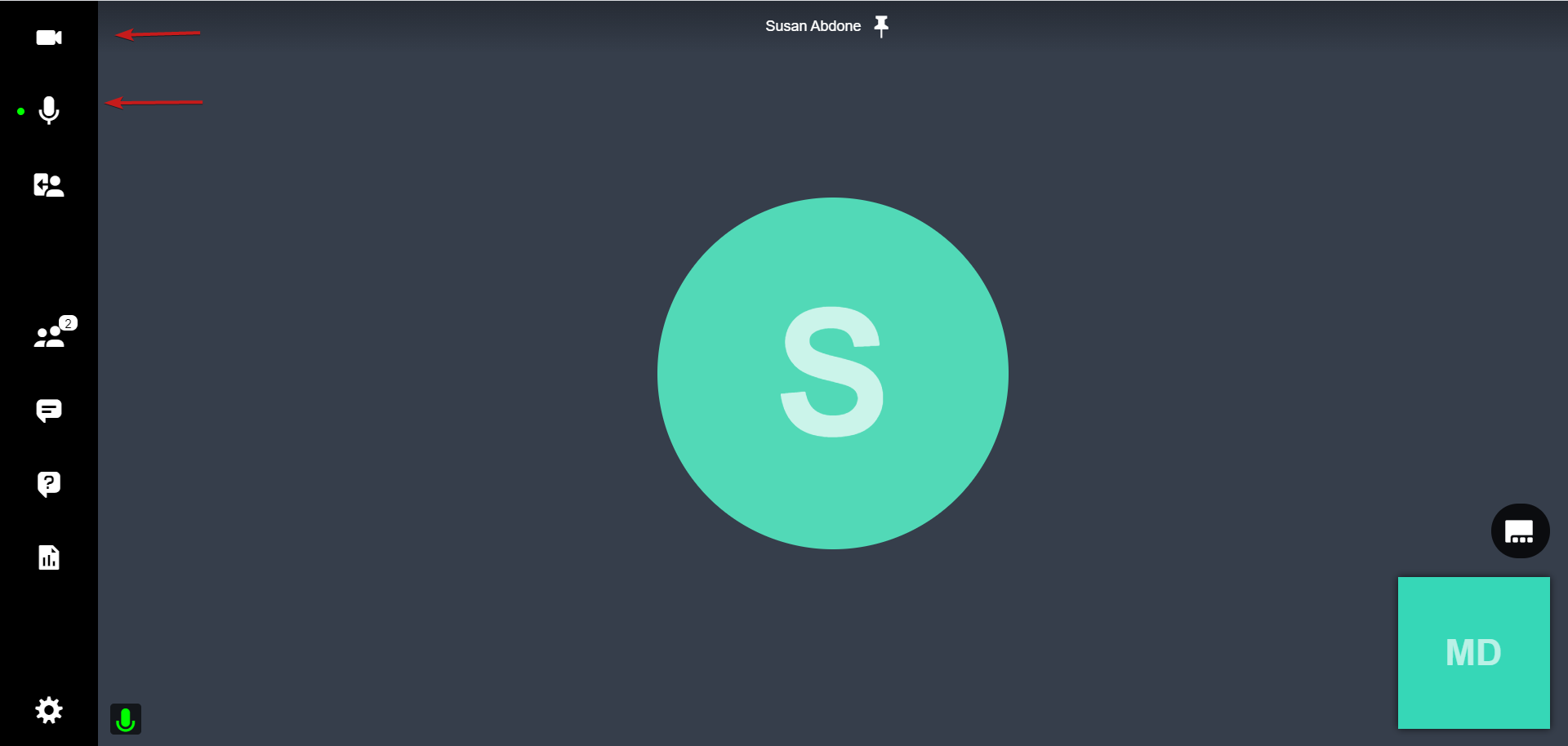 The learners can turn on/off the microphone and camera whenever required using the icons shown in the above figure.