To replace existing or Add new SCORM lectures in a particular course,
From the dashboard, go to Products, select Courses and choose the required course.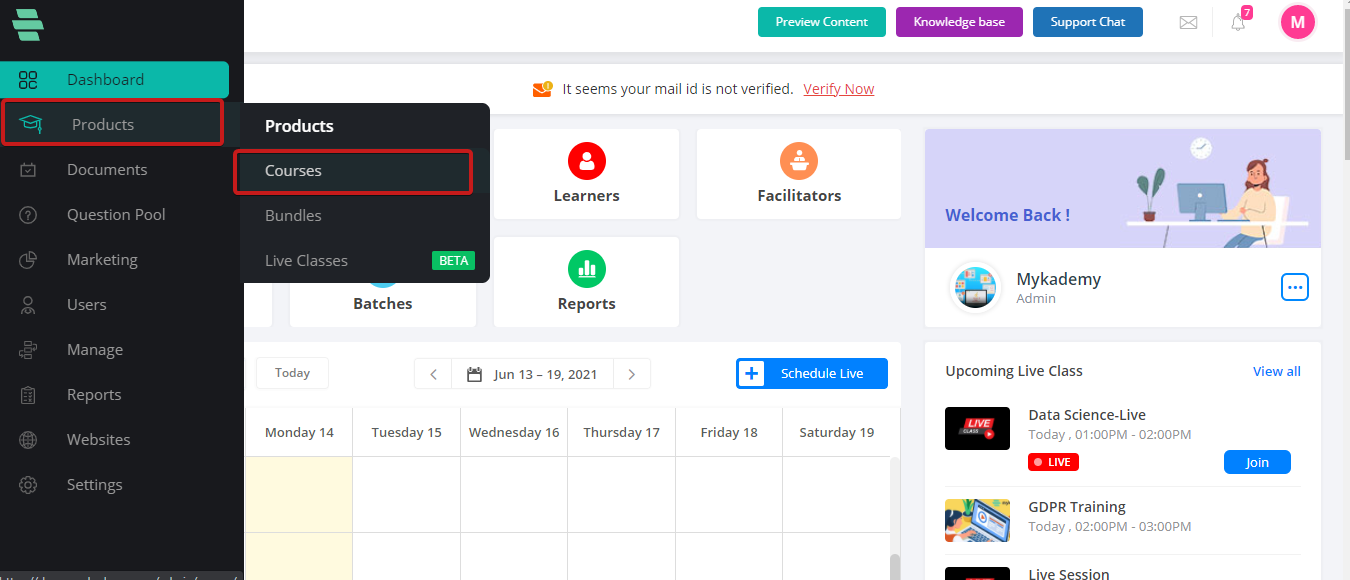 Go to COURSE CONTENT. To add a new SCORM file, click on the SCORM option on the right side of the page and upload the respective SCORM file.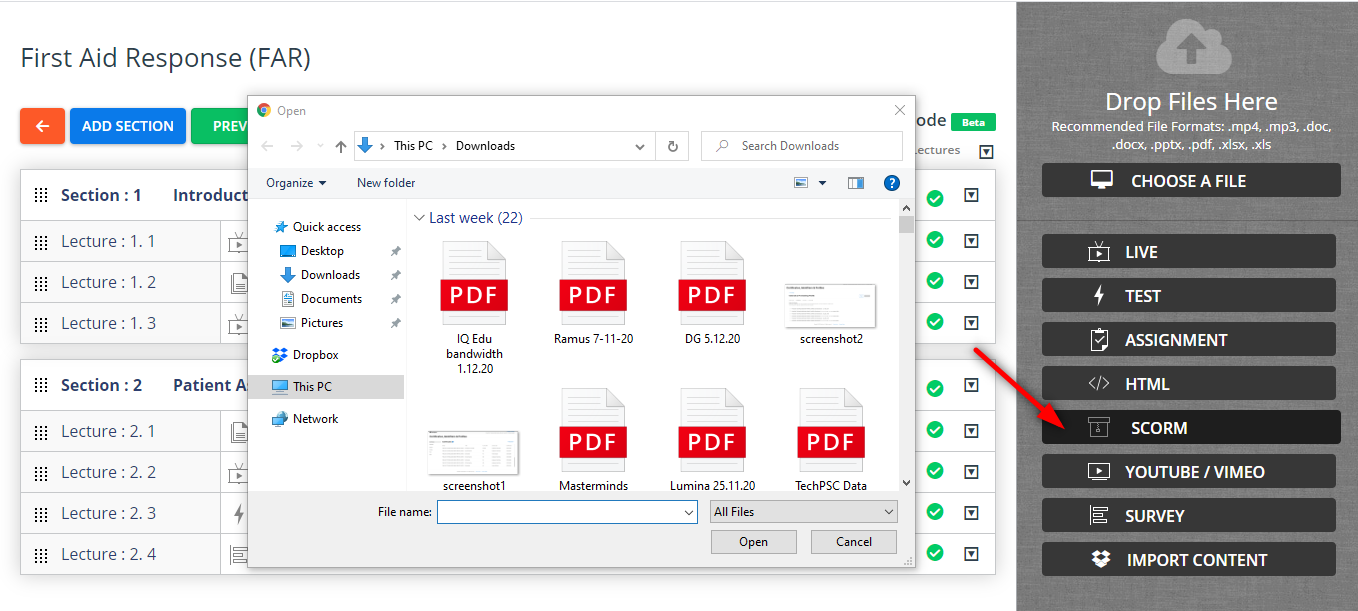 Once you select the Scorm file from your system, a new window opens where you have to fill lecture title, section and lecture description. After giving the necessary details, click on UPLOAD.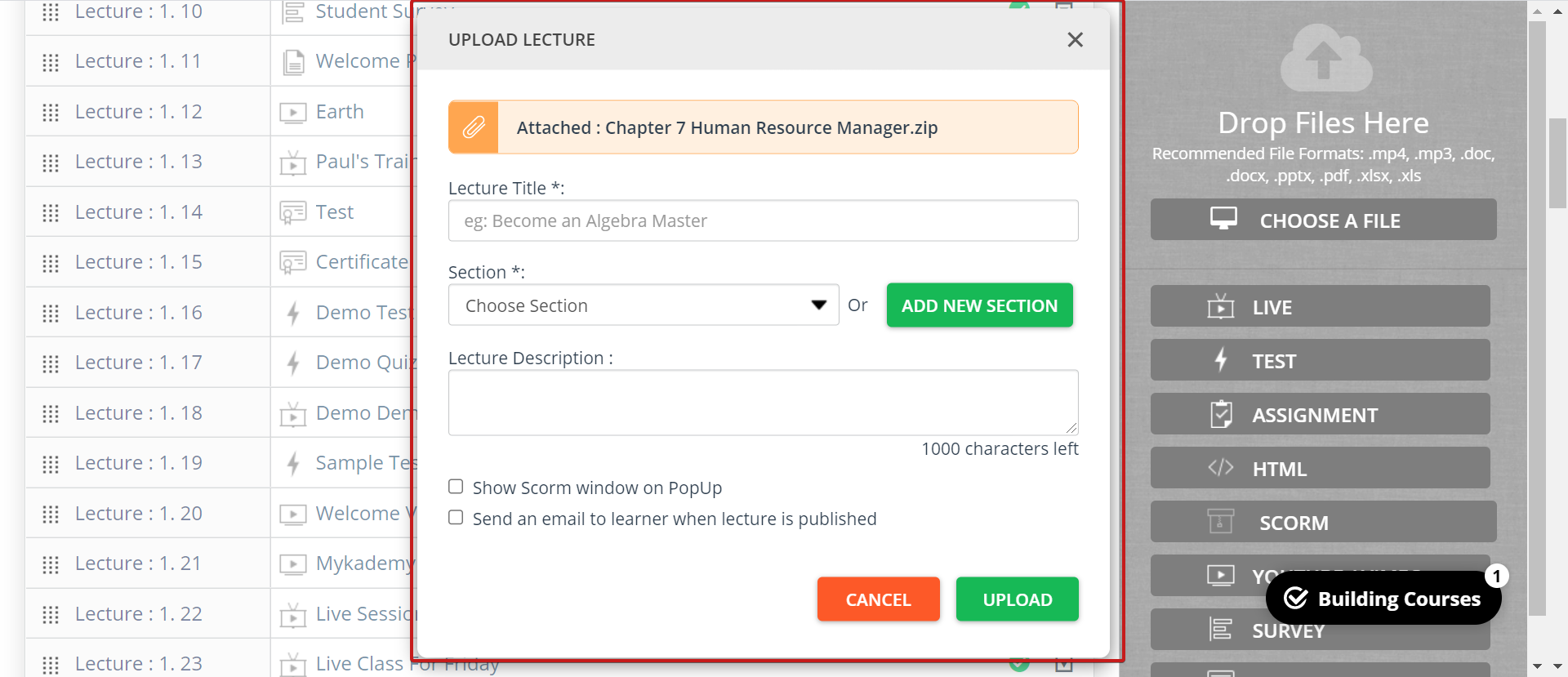 Once the file gets uploaded, a new window appears where the learner can click on SAVE button to complete the Scorm conversion progress(After completion, it shows Launch Preview)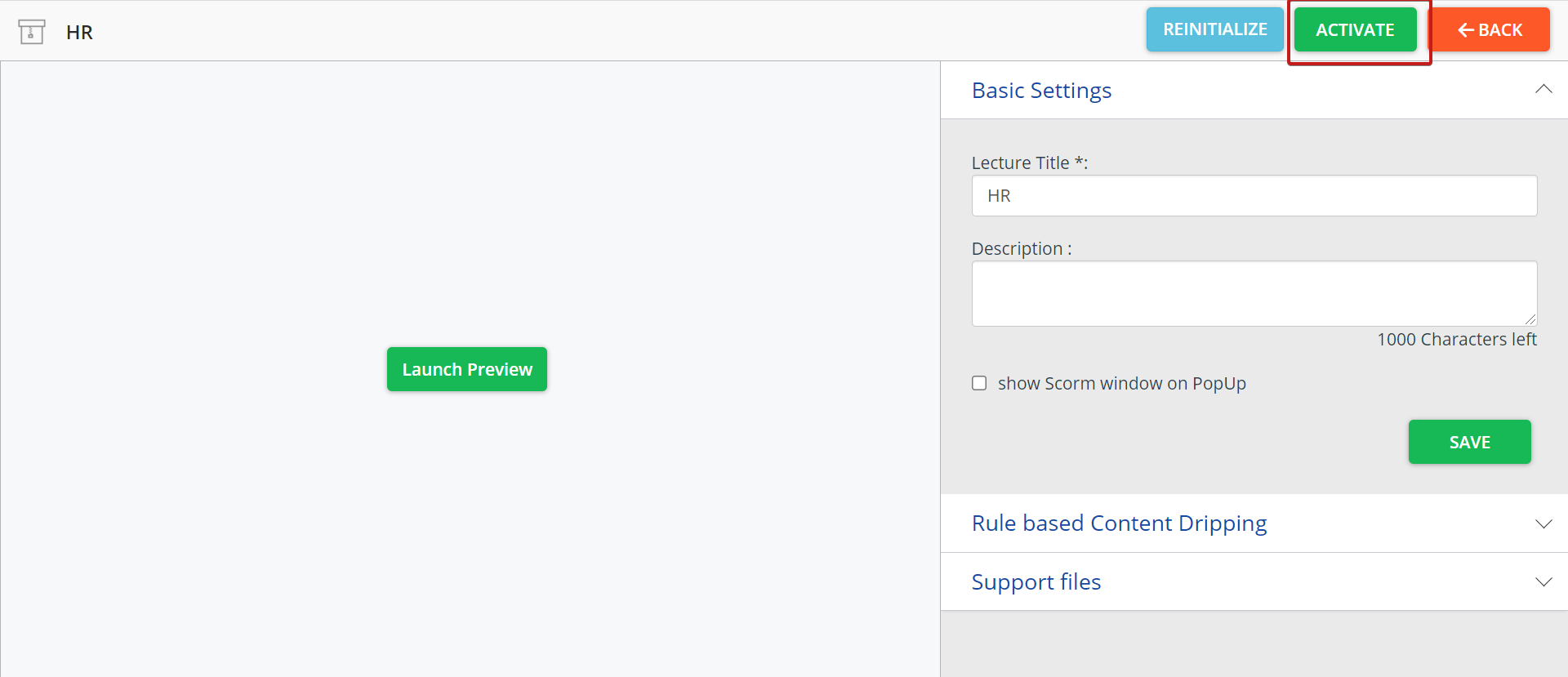 After saving the Scorm file, learner can activate the lecture by clicking on ACTIVATE button.