To replace existing video links in a course,
From the dashboard, go to Products, select Courses and choose the required course.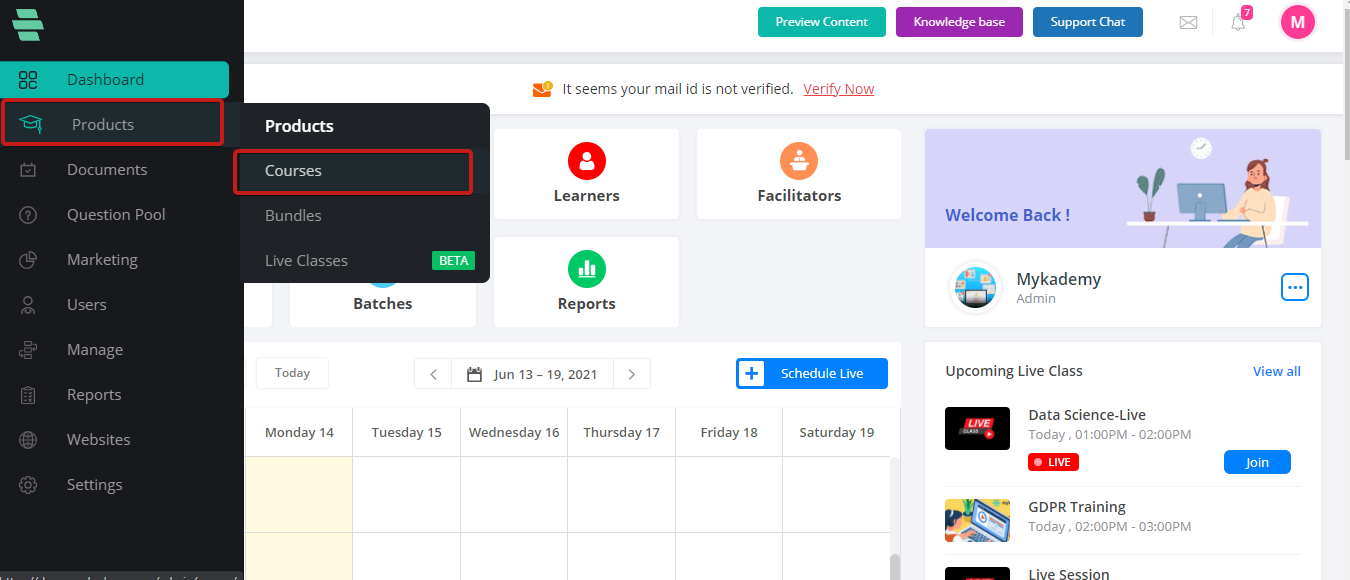 Go to COURSE CONTENT.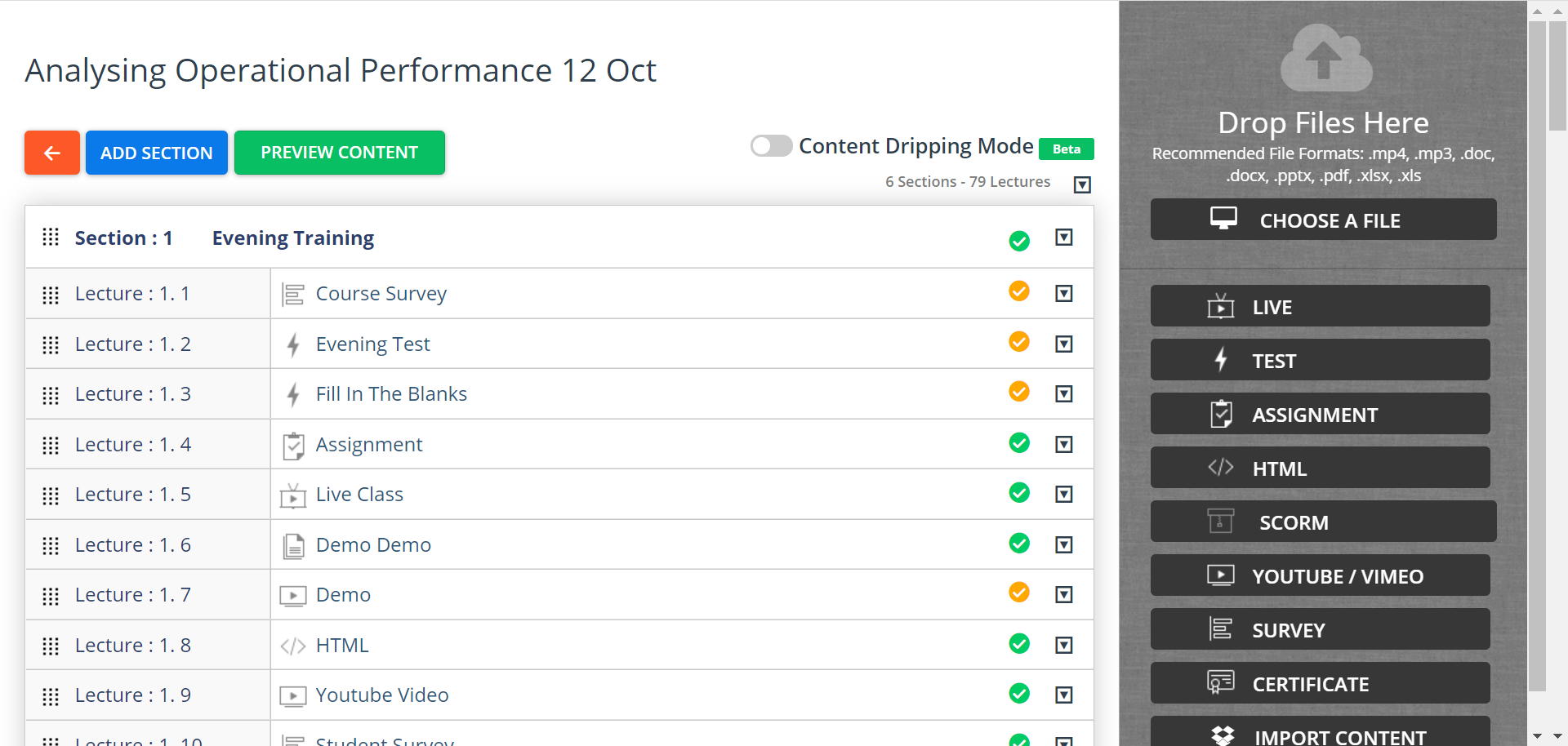 Click on the lecture to be replaced, and under the Basic Settings part, replace the existing video link with the new one in the Youtube/Vimeo URL field. Click Save.