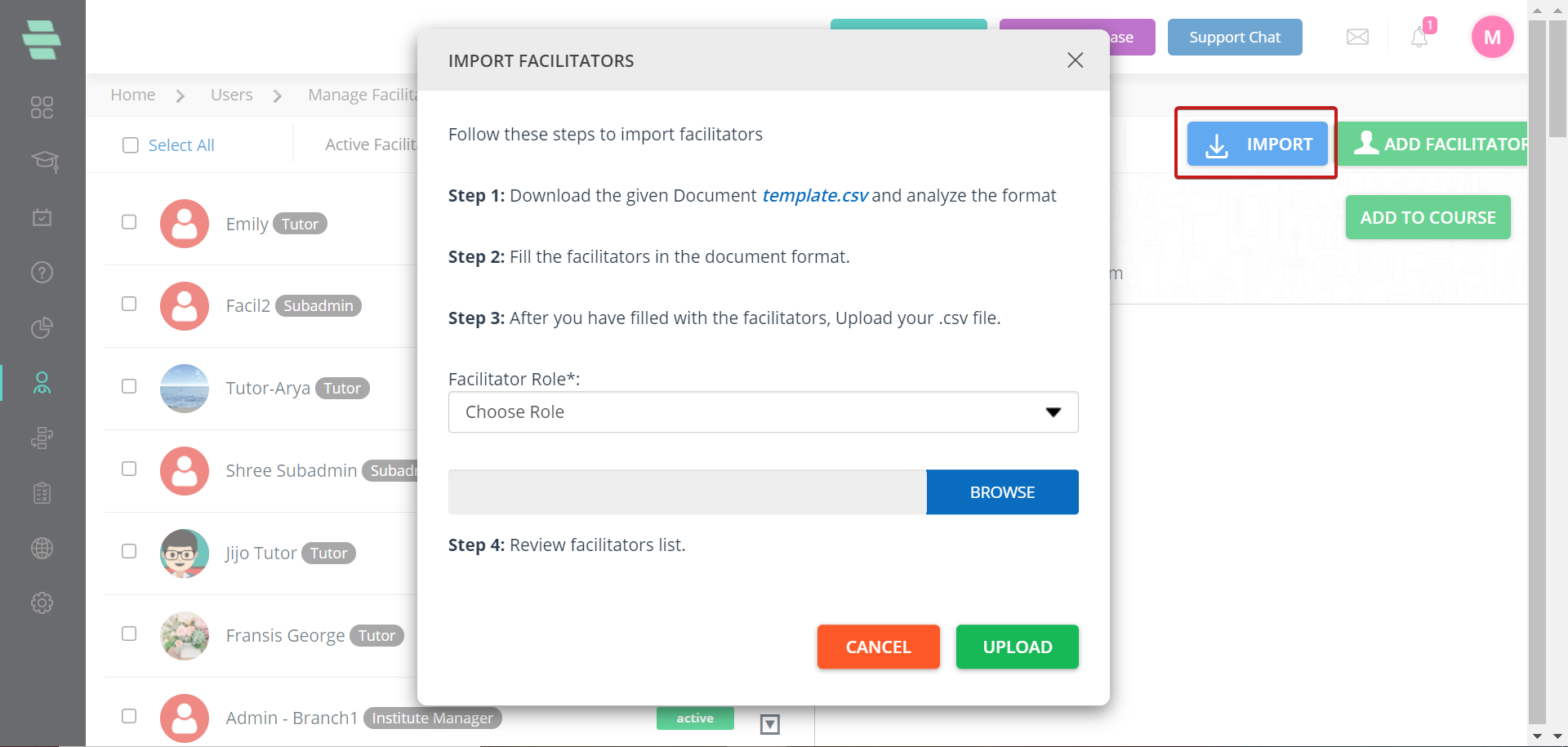 You can import the facilitator to the system by filling in a pre-defined. CSV file template.
Click the

Facilitator

icon on the dashboard. The

Manage facilitator

page appears.

Click

IMPORT

. The

IMPORT FACILITATOR

window pops up.

Download the

template.csv

file to your local system and fill in the details of the facilitator as per the given format.

Select the

Facilitator Role

from the drop-down based on the roles you want to upload.

Click

BROWSE

to locate and attach the update. CSV file.

Click

UPLOAD

. You get a message stating that the import was successful.

Click OK. The facilitator details are updated in the system on the Manage Facilitator page.