We are sorry to see you go.
1. Go to the Welcome menu on the upper right hand side and click on Account Settings.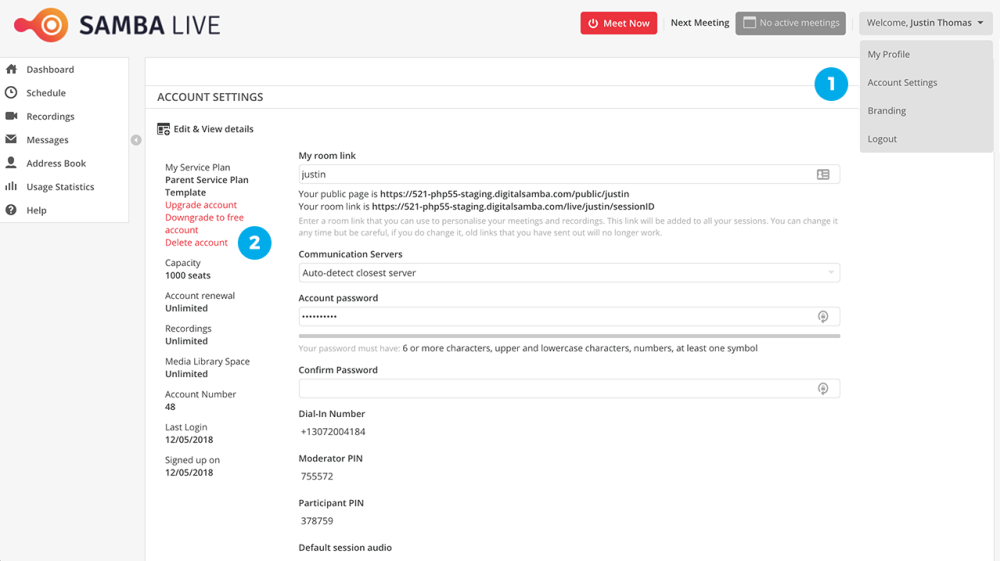 2. On the upper left hand side you will be able to see your account information. Below My Service Plan you will have the option to delete your account. Click on Delete account.
A pop up will appear. Click OK and your account will be deleted.

3. If you're not quite ready to delete your account, you can choose the option to "Downgrade to ffree account". We will continue to store your data and you can upgrade again to continue where you left off at any point in the future.