Once you've made your multiple host purchase, the next step is to set up your host accounts and set them up with usernames and passwords within the Mykademy Live system.
h3. First, login via the admin sign
1. Use your login credentials to enter the admin dashboard.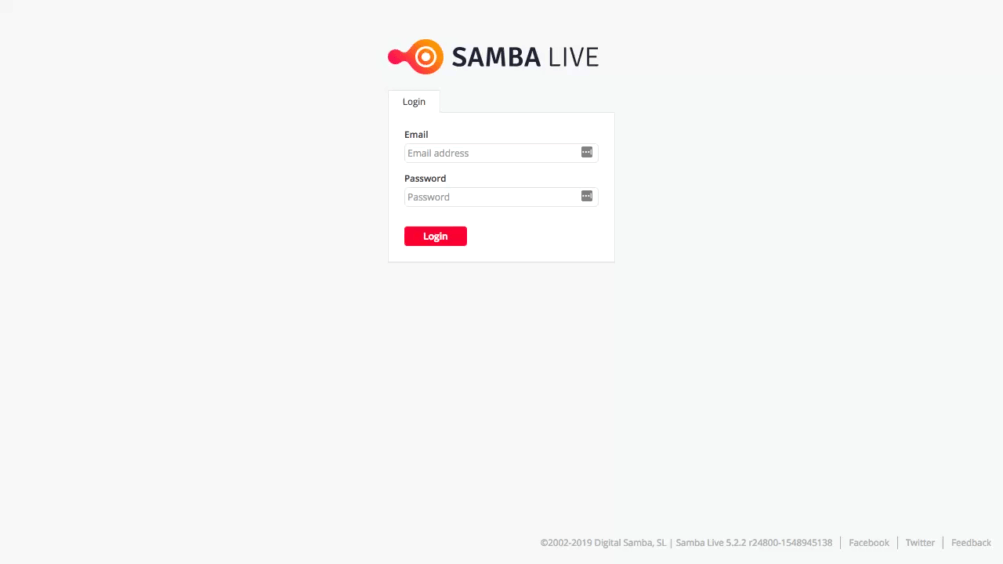 2. The default view for the admin space is Users where you will be able to see the users that have been assigned a host account, along with the details of their account, such as – their role, their login, their service plan, participant limit, expiration date, and whether they're active or not.
3. To create a new user click, Add User which takes you to the user creation panel. Here, you can all the details you want to add for this user under the Profile tab.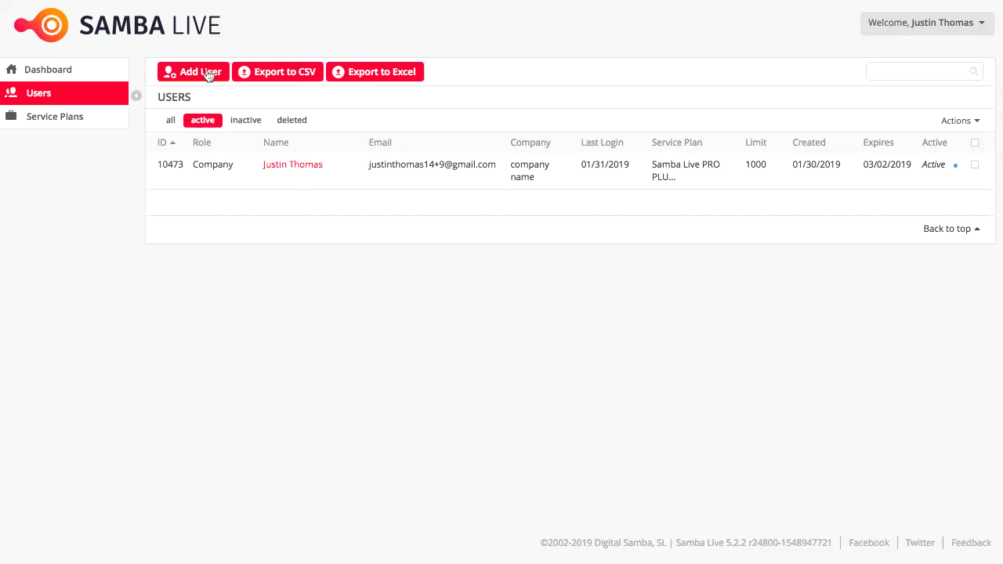 The only mandatory fields are first & last name, and an email address.
You can download your user lists at any time to either a

CSV

or Excel format on this screen as well.
In the next tab, Account Details, you can create this users username and password, as well as set their status to active and list an expiry date.
The "Service Plans" tab shows you what plan you have as well as how many users you have left to assign.
4. Once you've filled in the new user's details and created a username and password for them, hit Create User – you will be taken back to the Users panel and be able to see the host you've just added to Mykademy Live.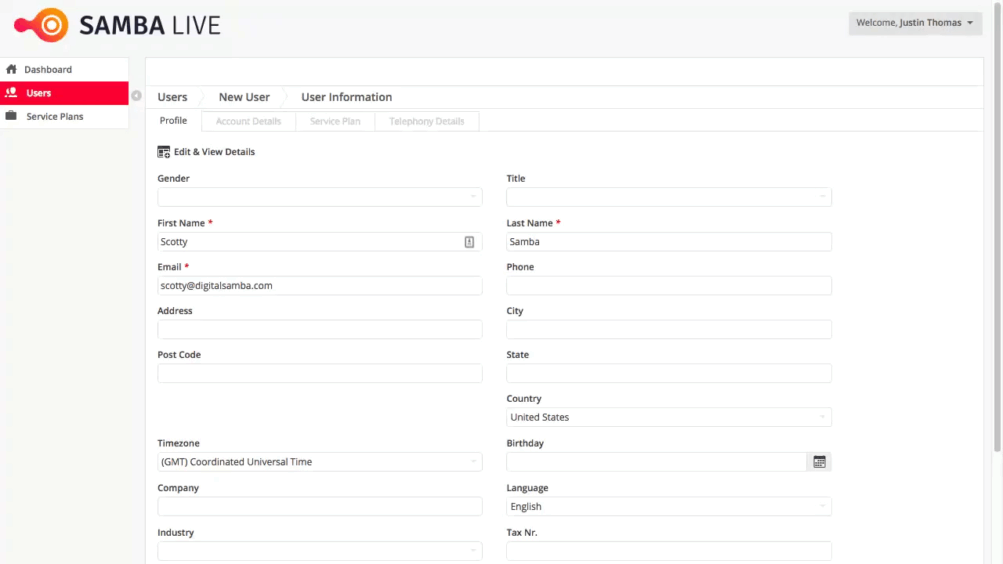 5. If the host you've just added is inactive for some reason, just click the red Activate from the Users view – you will see a green banner stating that the user is now active.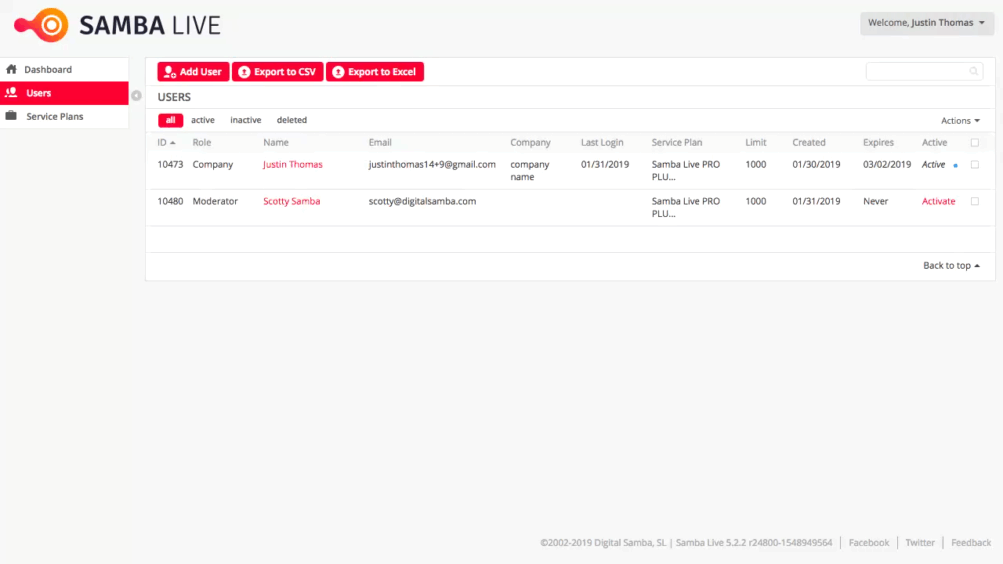 6. Additionally, if you click on the Dashboard menu option to the left – you can access statistics on your users like the meetings they've held and recordings they've made over periods of time.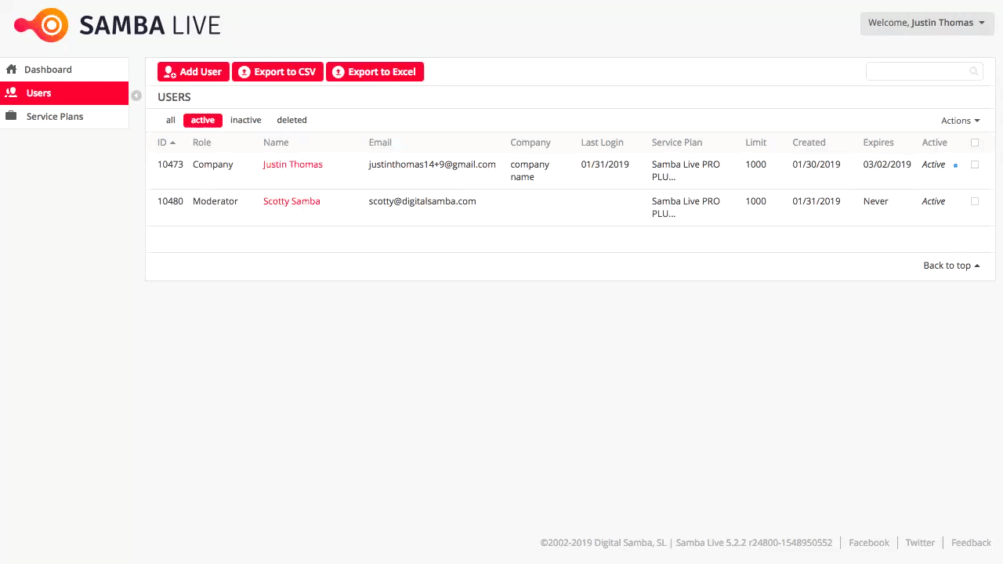 7. From the Admin panel, you can navigate back to your Mykademy Live account by selecting the Account Center from the drop-down menu in the upper right.