In this section, you can redirect the user to the selected page after purchasing the course as shown below.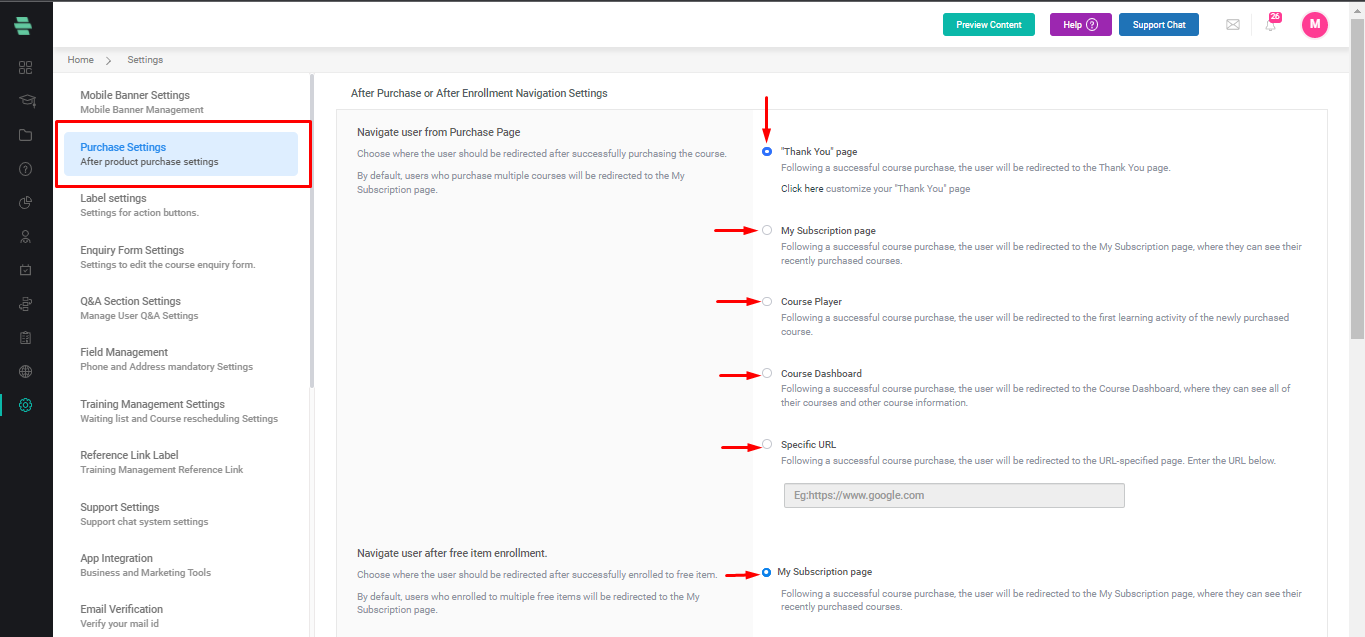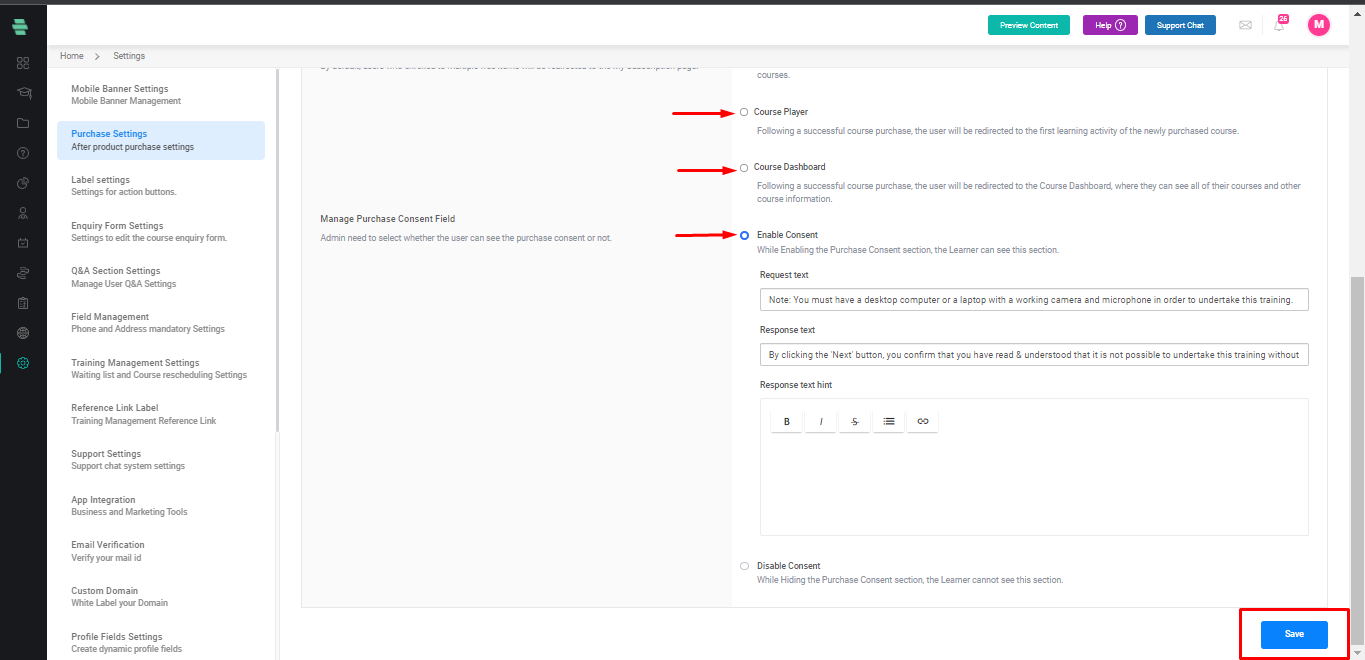 If Thank You is selected and saved, the user will be redirected to the Thank You page after purchasing the course.

Likewise, the user can be redirected to the

My Subscription page, Course Player, Course Dashboard as well as to a Specific URL.

If the user is redirected to the Course Player after the purchase, the Content Delivery page will be showcased. Also, the first lecture of the corresponding course will be automatically selected and the learner can start learning the course if desired.

Note: If the user purchases a bundle, the user will not be redirected to the Course player. Therefore, the My Subscription page will be the default page.