If you are a new user, please sign up for the system using the following procedure:
Go to the site URL.

Click

Sign Up.

The

Sign-Up

screen appears.
3. Specify the following details:
Name –

Type your full name.

Email –

Type the email address you want to register for your account.

Password –

Type a strong password for your account.

-Min 8 characters and max 20 characters.

-Numbers

-Special characters

-Uppercase

-Lowercase

Phone Number –

Type your telephone/mobile phone number.
4. From the right side top, you can choose the [referred language type that you want so that it will be reflected in the learner's page except for all the system-defined data such as bundle name, course name, etc.,
5. Click on Join. You will get a message stating 'Your access request is pending approval from the administrator. You'll receive an email when your request is approved.'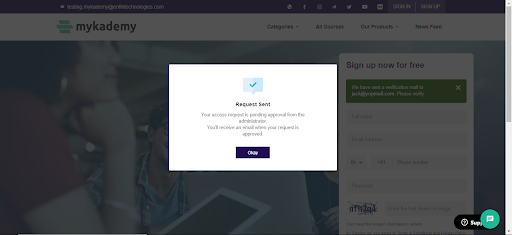 6. When the admin approves the access request, you will receive an email regarding the approval.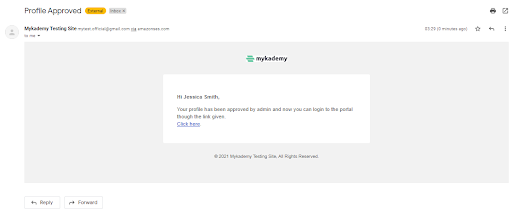 Note: Once you receive a welcome email, you can sign in to your account and start learning the courses online.