If you have forgotten your password to the system, you can always check your email for the registration email that was sent. In case you cannot find it, you can always reset your password by clicking on the Forgot Password on the login page.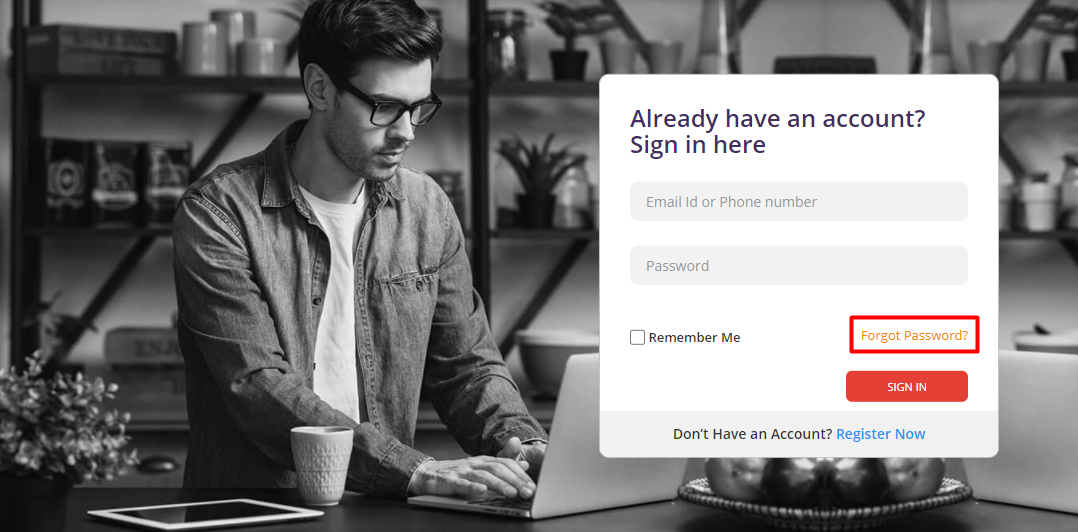 This will take you to the forgotten password page where you can add your registered email address as shown below.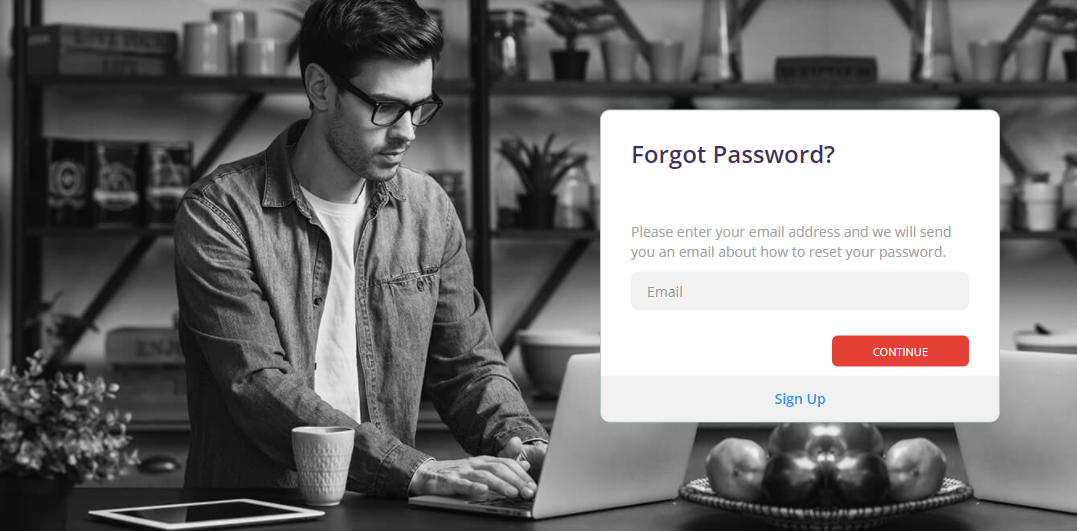 Once you have entered your email address, click on CONTINUE. The learner will get an email as shown below with the link to reset your password where you can create your new password.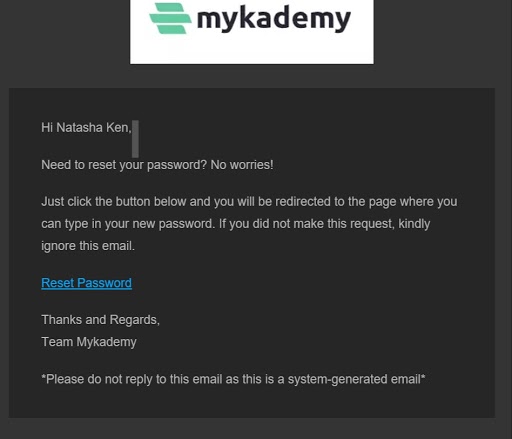 On clicking on the link provided in the mail, the learner will be redirected to a page as shown below.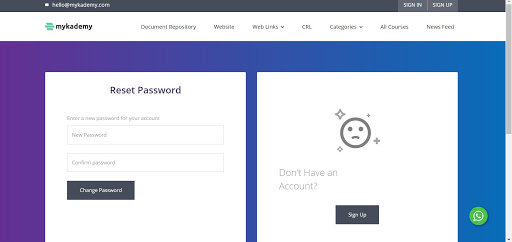 On this page, the learner can give the new password and click on Change Password. Thus the password is changed successfully.
You can then log into the system with your registered email address and password.
Please contact us at support@mykademy.com if you are still facing issues.