My subscription page displays the courses which are either being purchased by the student or the courses that are being attached with the student from the admin side.
It also displays the Upcoming Events on the right side
The learners can even edit their profile from the My Subscription page.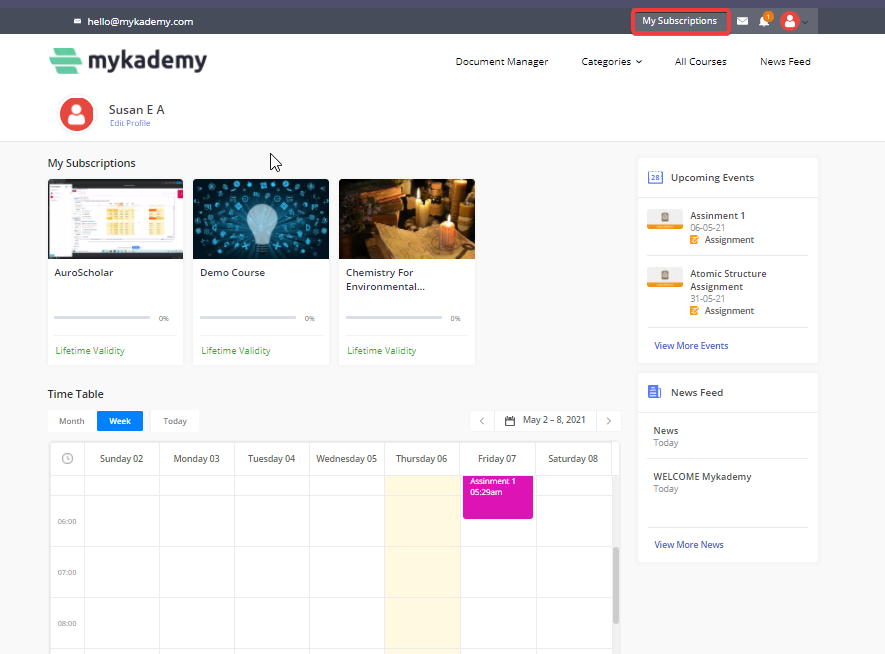 The learner can also view the percentage of completion of the subscribed courses on the My Subscription page as seen below.