In the Admin Dashboard, you can navigate to the different sections of the Mykademy platform by using the navigation panel on the left, to access the panel, just hover over the panel to expand it.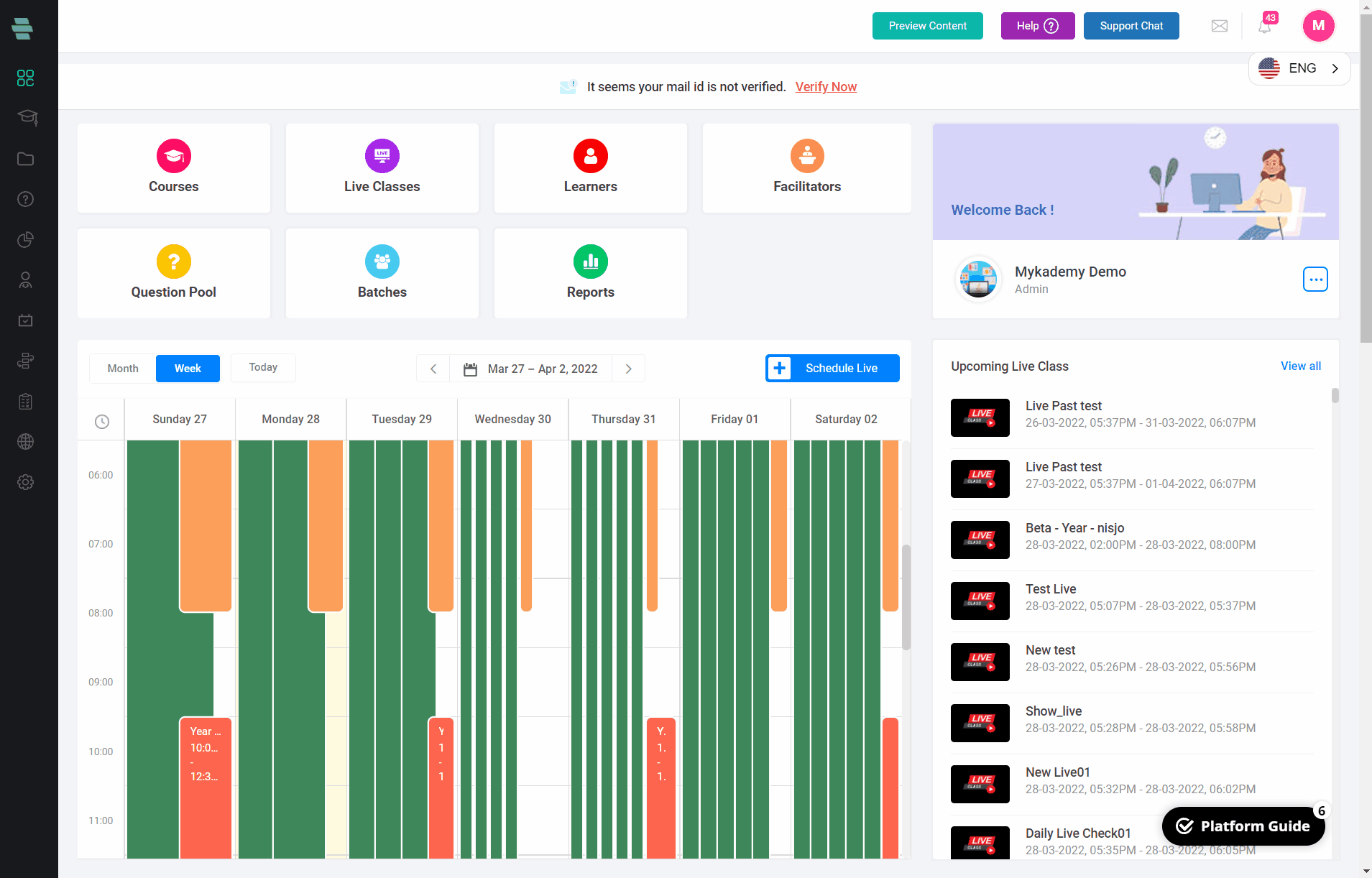 The navigation panel is divided into the following sections:
Dashboard - This will take you to the Admin/Facilitator Dashboard
Products - This includes the courses, bundles, and the live session dashboards
Documents - This takes you to the document manager section.
Question Pool - Here you can see the total number of questions in the platform that is created in various tests.
Marketing - Send Notifications, Flash Messages, can Create Discount coupons, and edit Email Templates here.
Users - Click here to access the Learner Dashboard, Facilitator Dashboard, and Role Management options
Registrations - All the online and offline course enrollment transactions will be listed here
Manage -

This section will help you to create Branches and Batches. You can also have a database backup in this section.

Reports - Access all the reporting functionalities of the platform here.
Websites - Here you can make changes to the front-end website, create events and newsfeed, Manage product categories, and more.
Settings - Access the platform settings here.