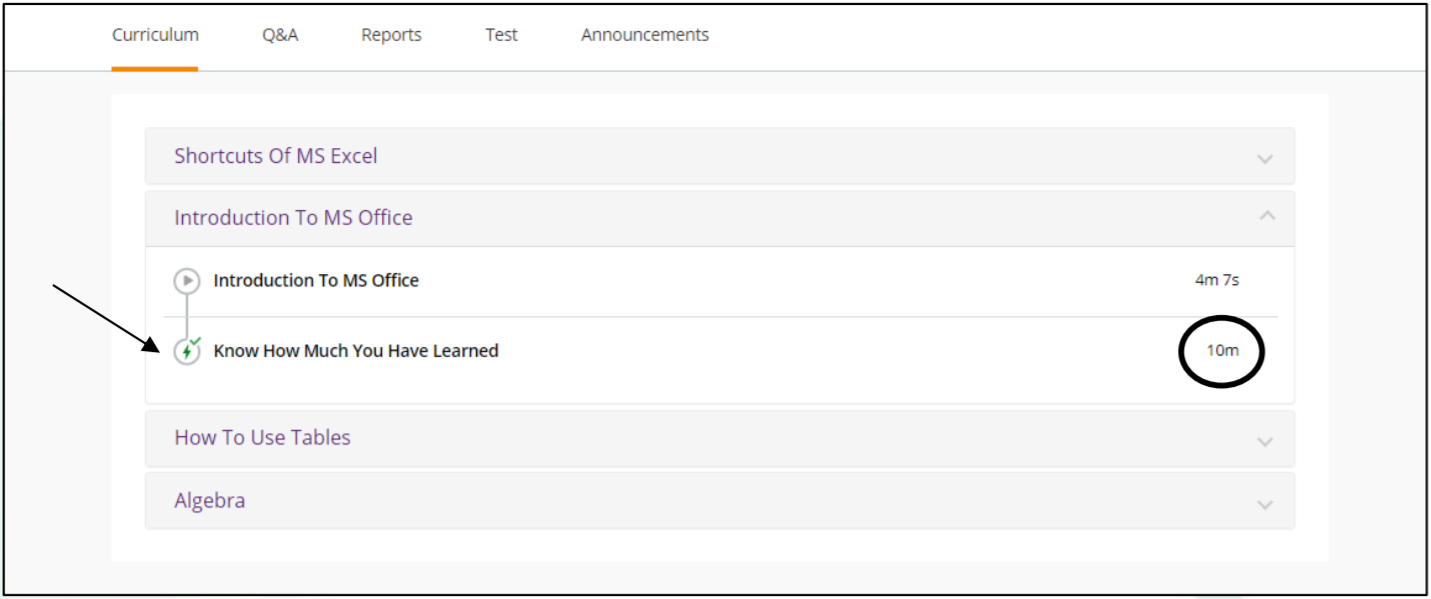 Facilitators can conduct online tests based on a particular section or based on the whole contents of a course.
Login using the credentials.
Select the course
Click on the Online Test.
The duration of the Test will also be shown on the right side.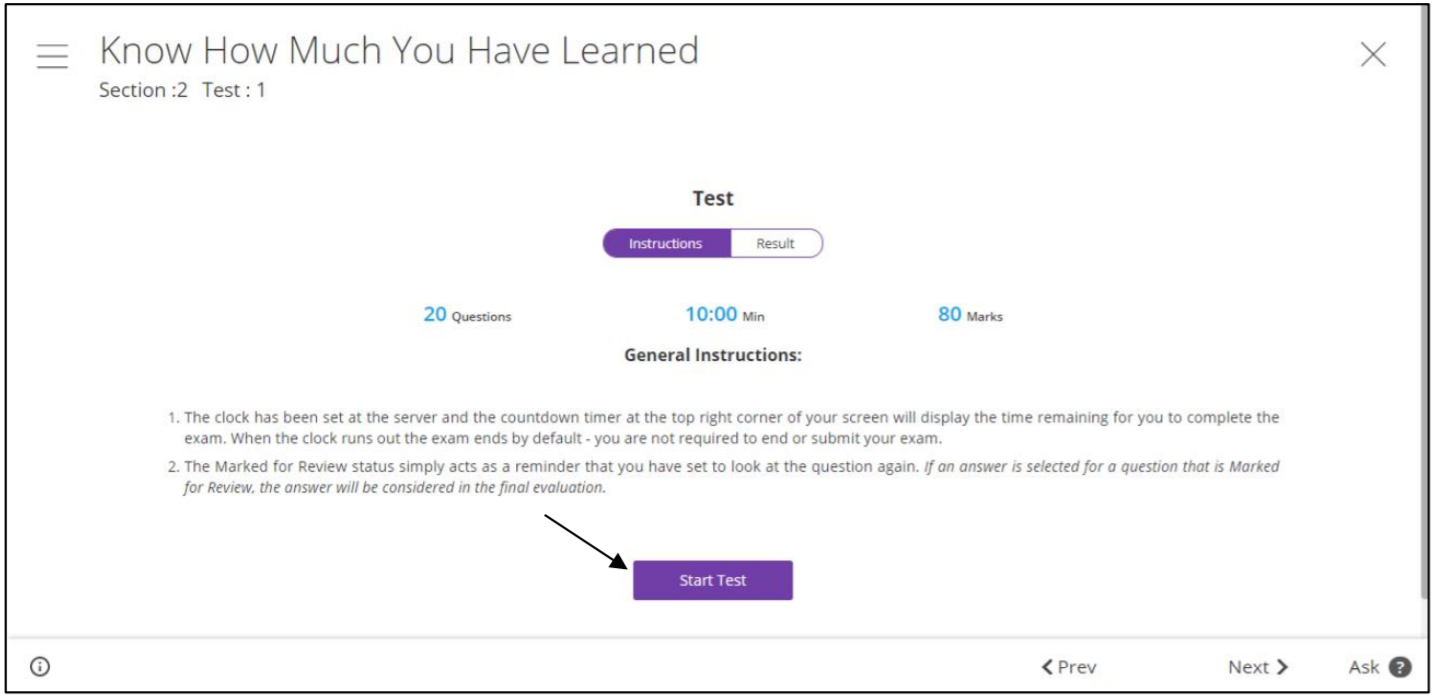 If the Quiz duration is not given by the admin, then the test page is shown as below without the test duration.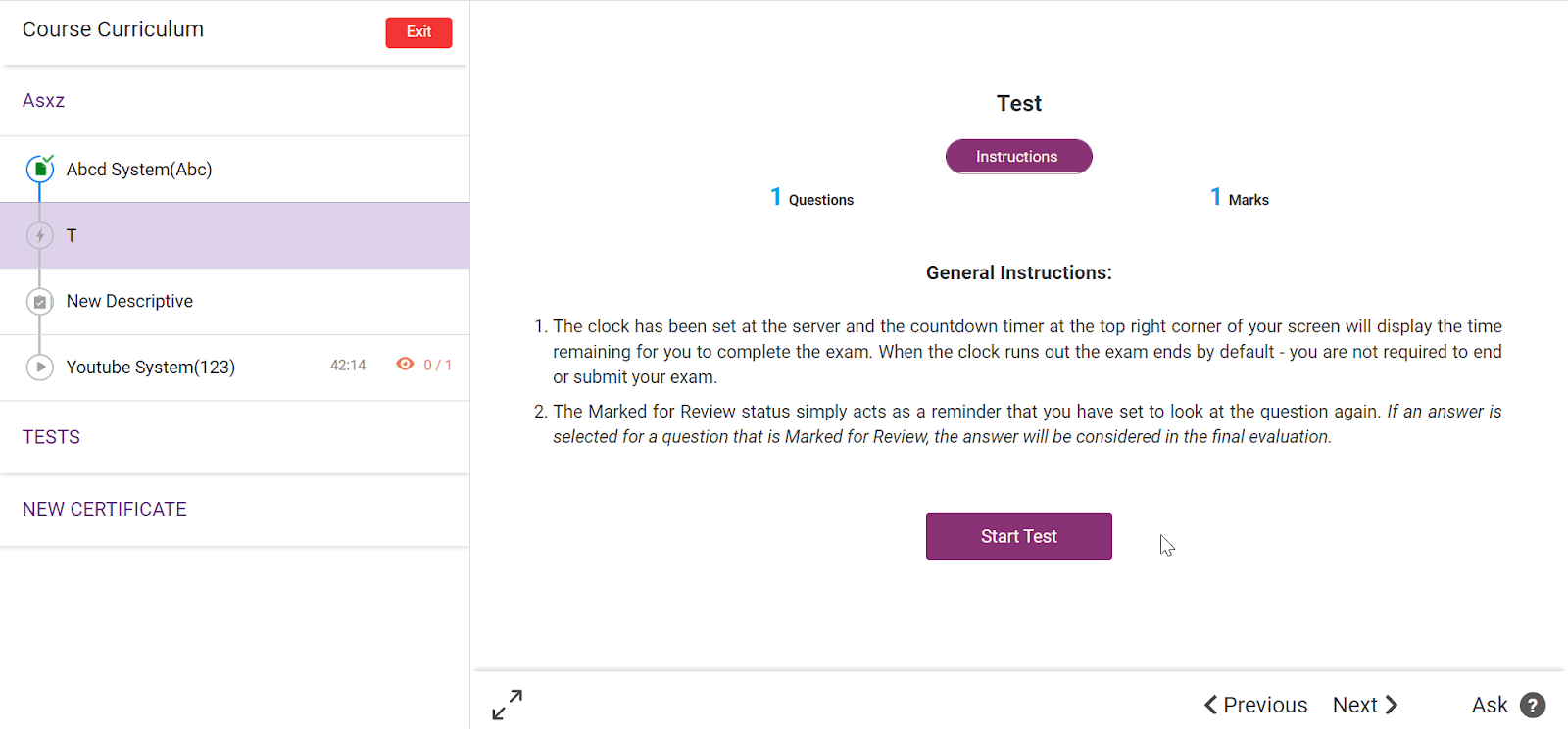 The General Instruction will be shown on the first page.
Click on Start Test.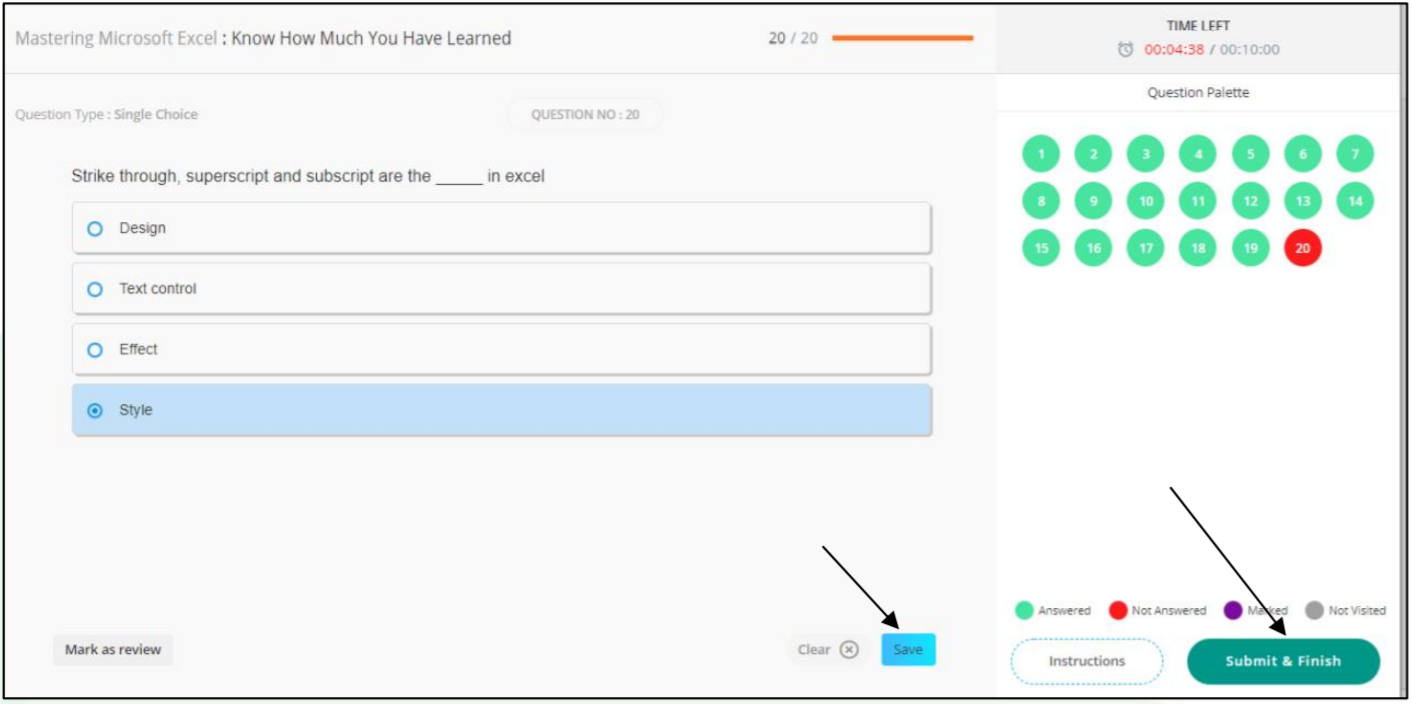 Select the right answer for each question and click on Save and Next.
After the last question, Do not forget to click on the Save button.
After saving the answers, click on Submit and Finish.
A pop-up window shows the number of attempted and non-attempted questions.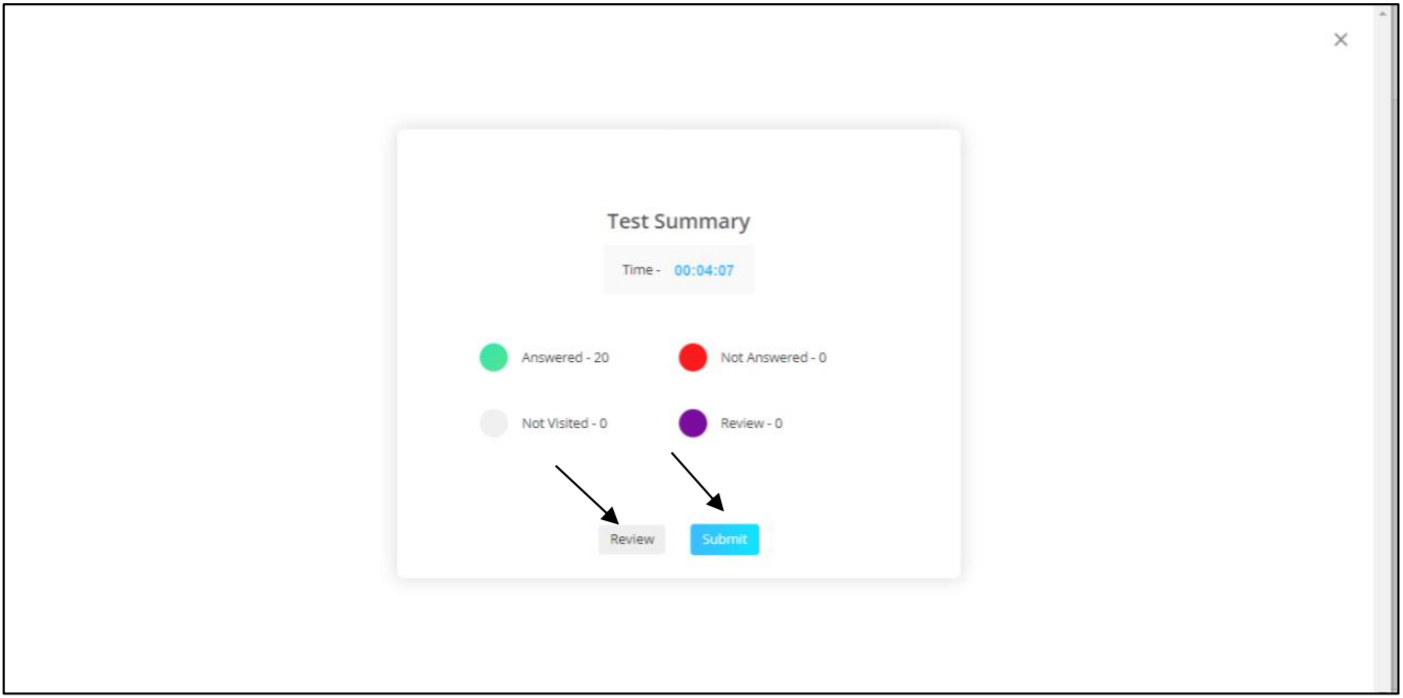 Changes/edits to any of the answers can be brought through the Review button before the final submission, else click Submit.
Just after the submission, the learner gets a report of the number of right and wrong answers.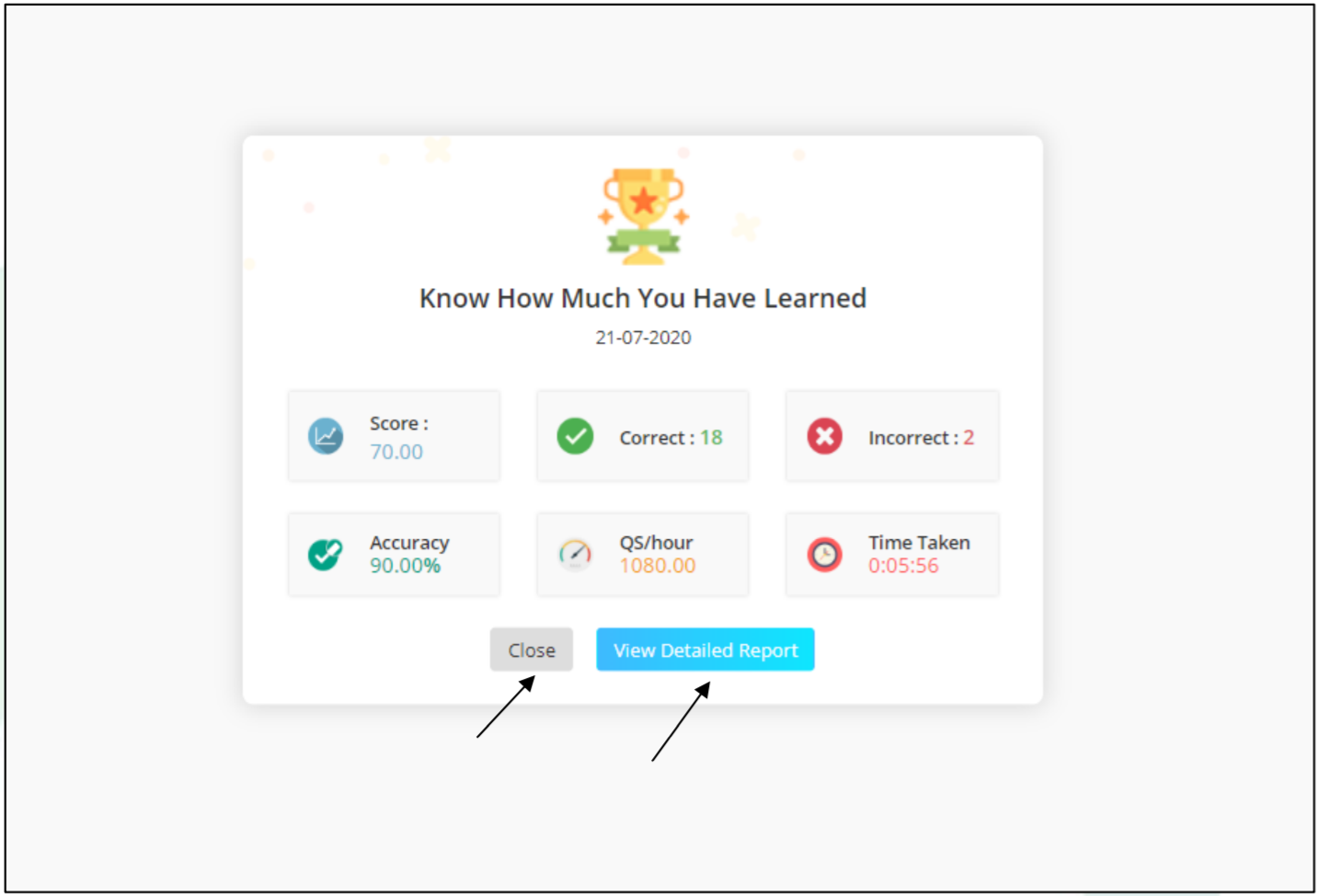 Either you can close the Report or can view the detailed report which shows all the right and wrong answers, time taken, etc.