Course Bundle option will help you create a bundle that will help you combine 2 or more courses.
Course Bundles can be accessed by clicking the Products and then clicking Bundles on the sidebar.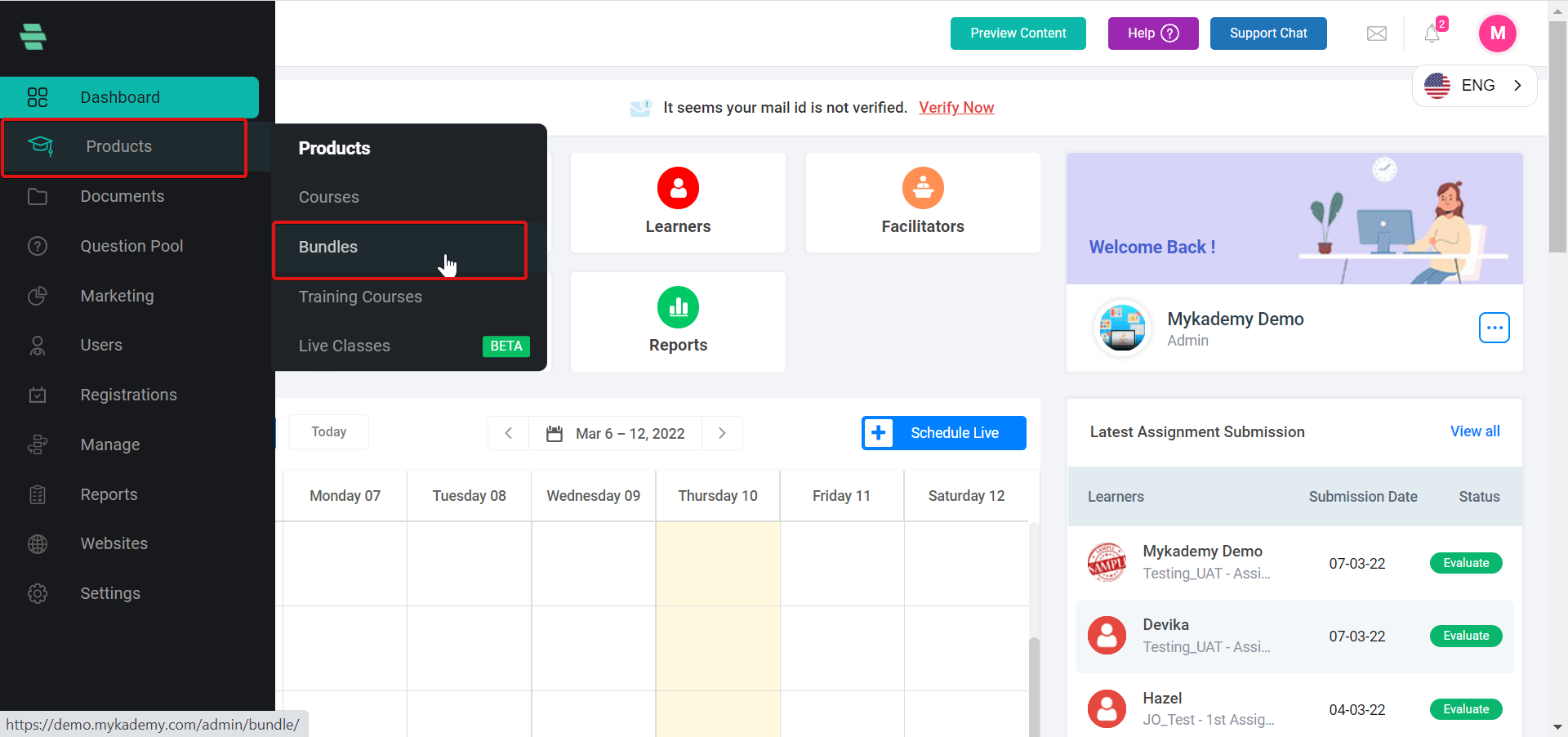 Which will show the list of bundles already created and also the option to create your new bundle.
Click on

Create new Bundle button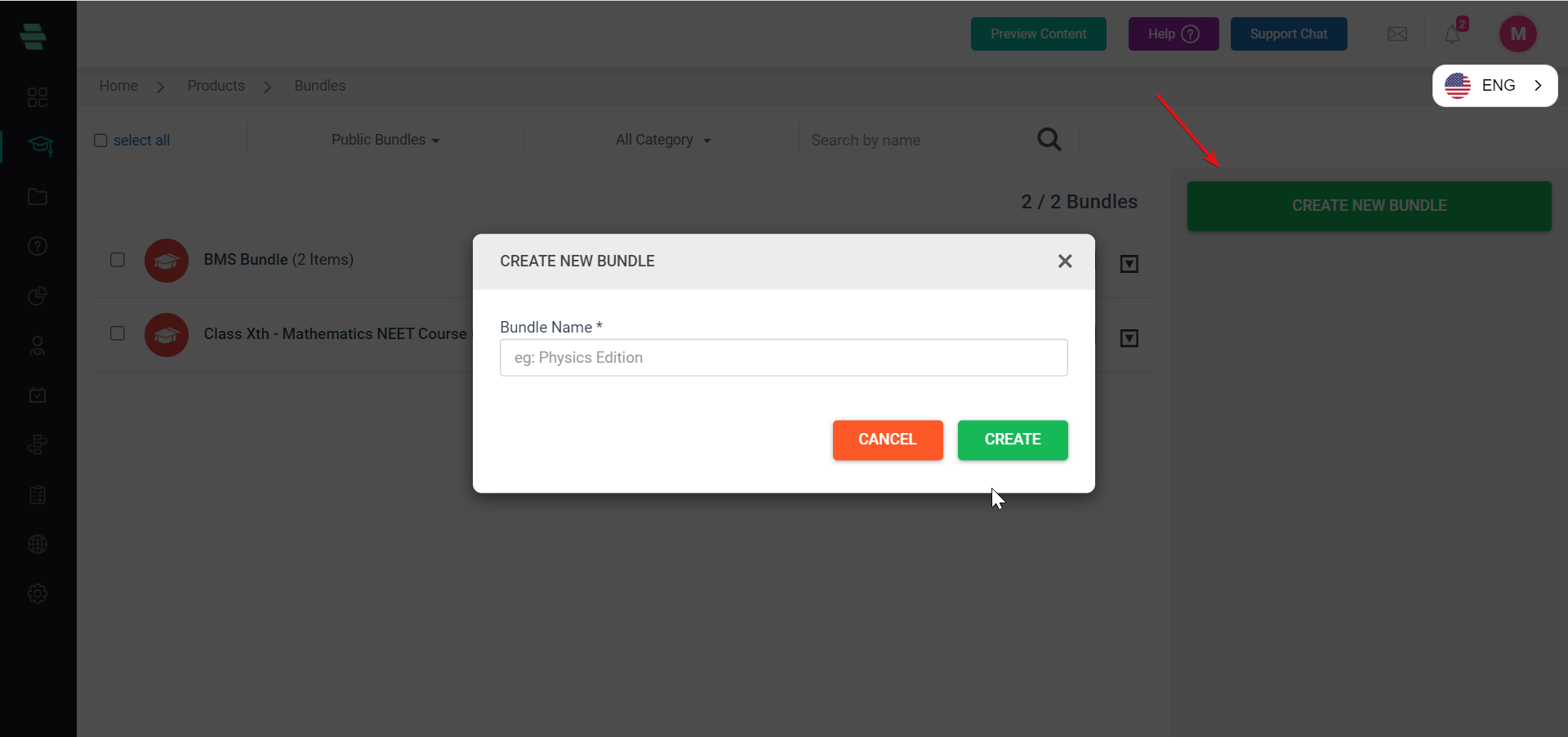 By clicking on Create New Bundle, you will be able to create your bundle with your own bundle code and bundle name redirecting to the overview page, which will take you through 3 simple steps to set up your Bundle.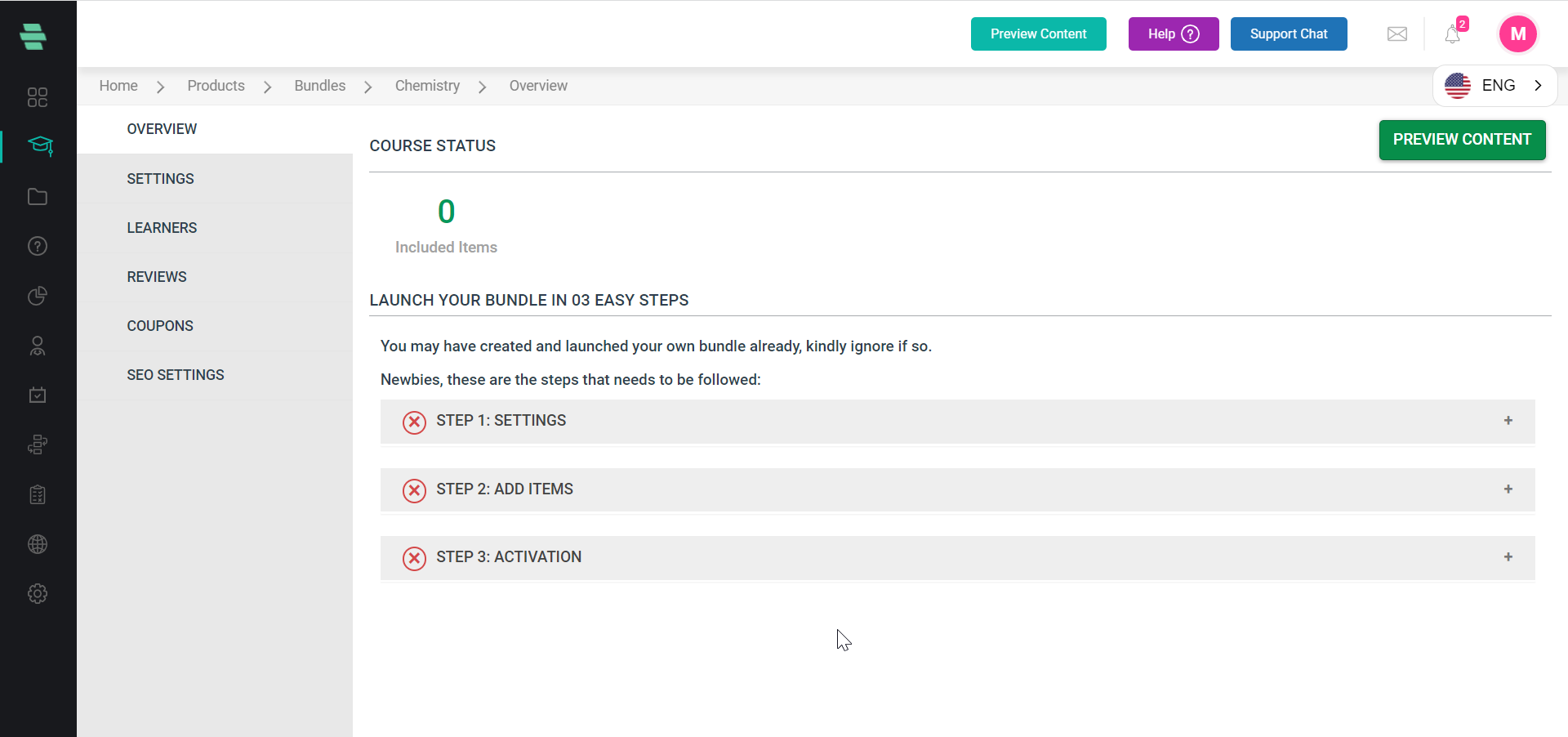 Within Step1: Settings, you will be able to add courses into the bundle, change the bundle image, set the access validity, and the pricing for the bundle as well.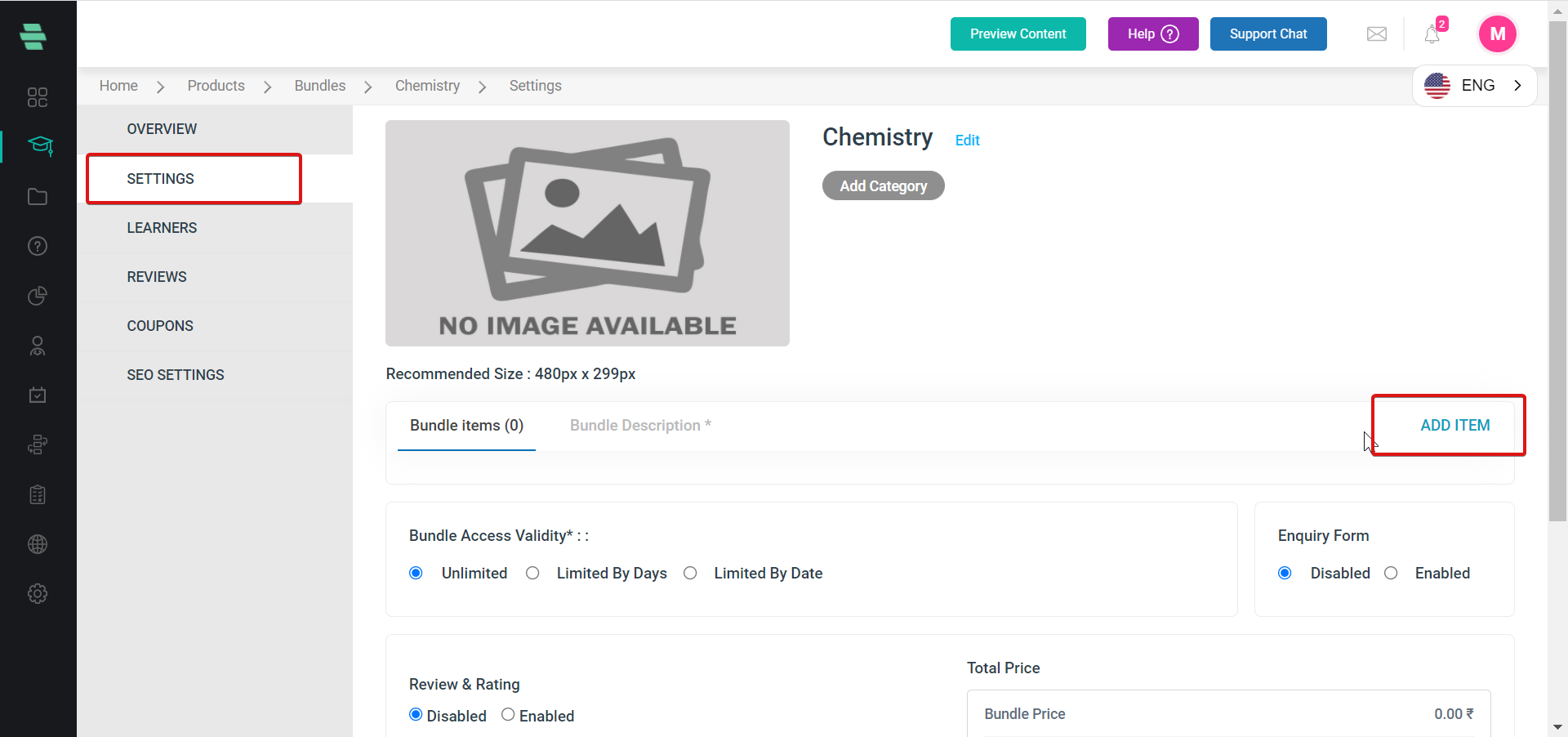 Once created this is how your Bundle will be visible on the home page.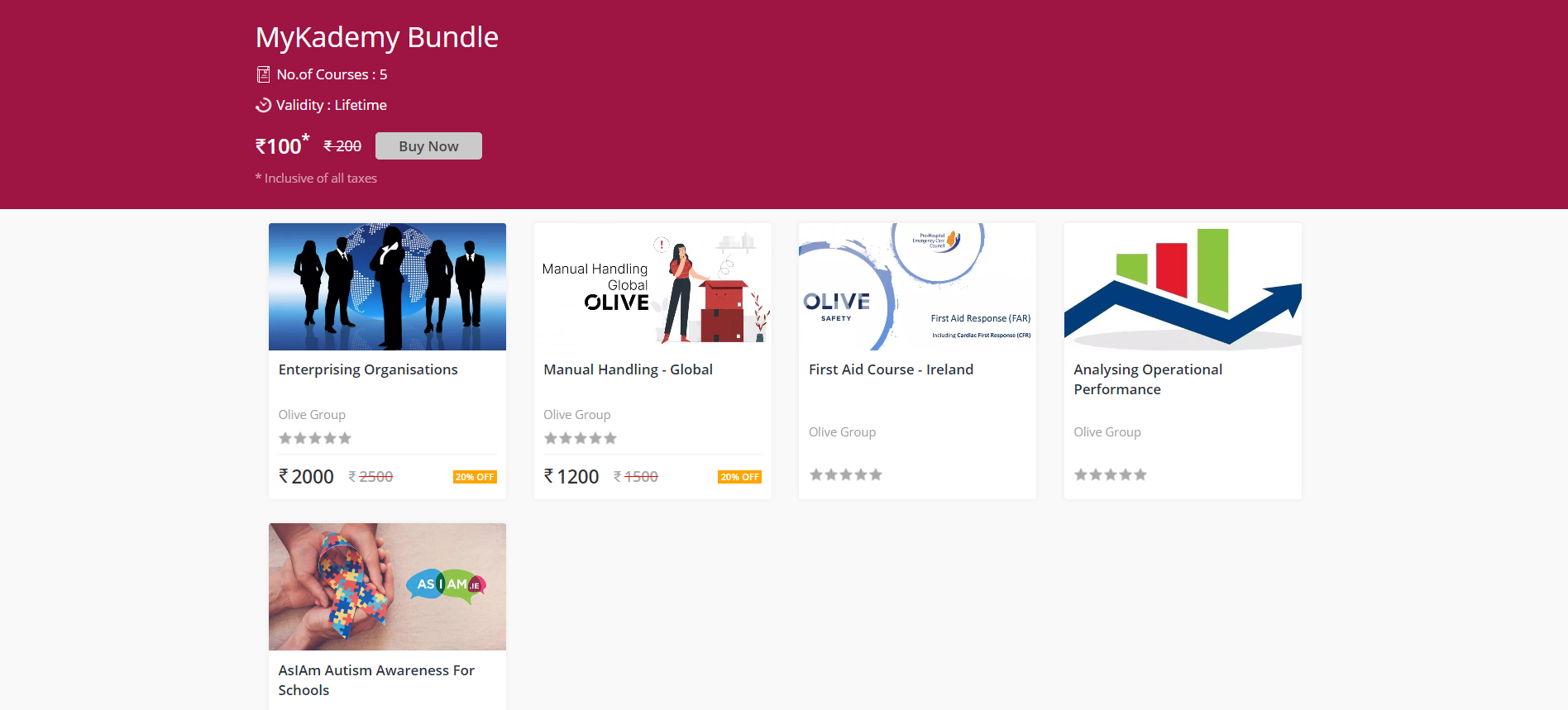 How to make the Bundle Public or Private
The bundle can be made public or private

Private: If the bundle is private, Only those learners who are being enrolled by the admin or those learners who purchased the bundle before making it private will have the access
Public: Everyone will have access to the bundle.