To see all the learners that have been added to a bundle click on the "Learners" section.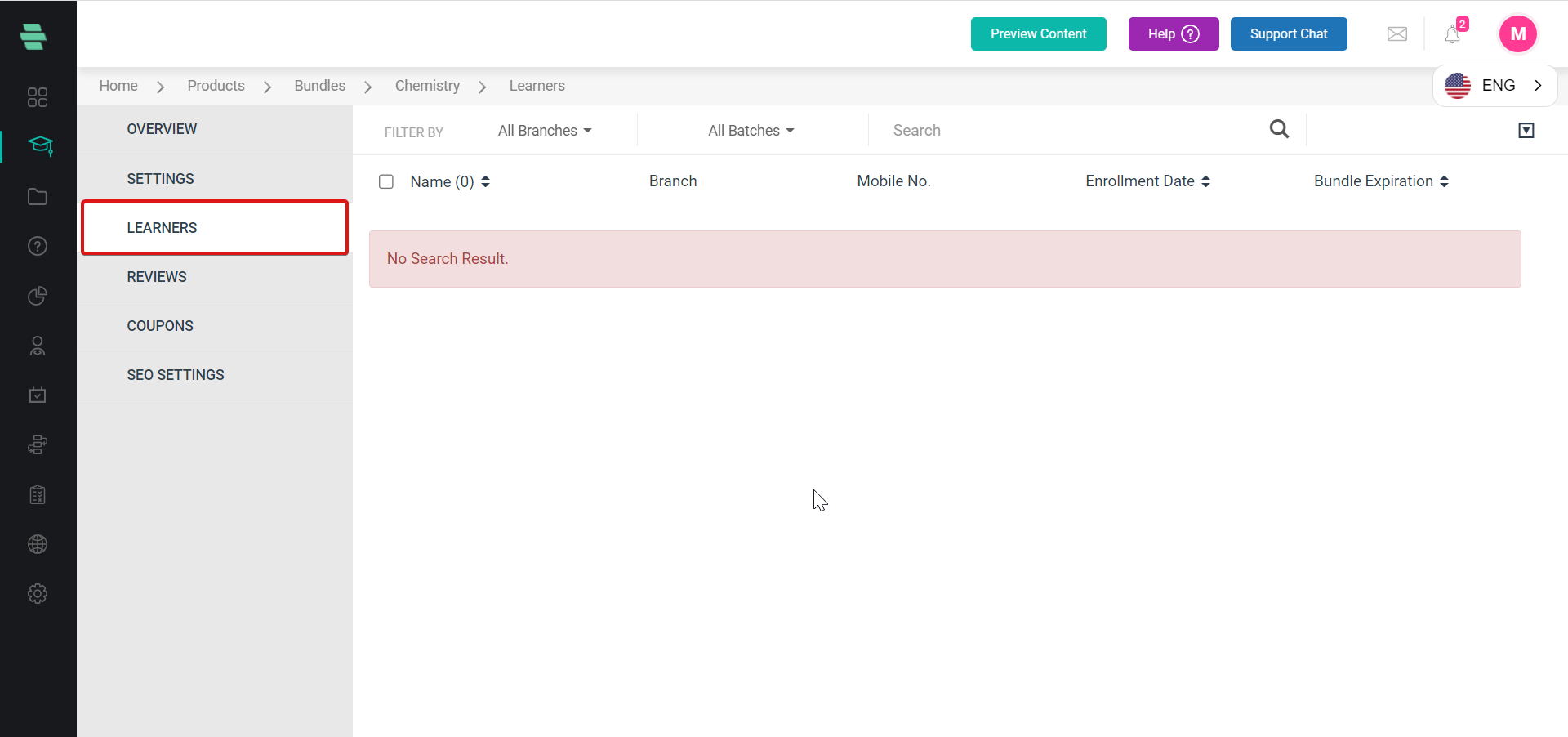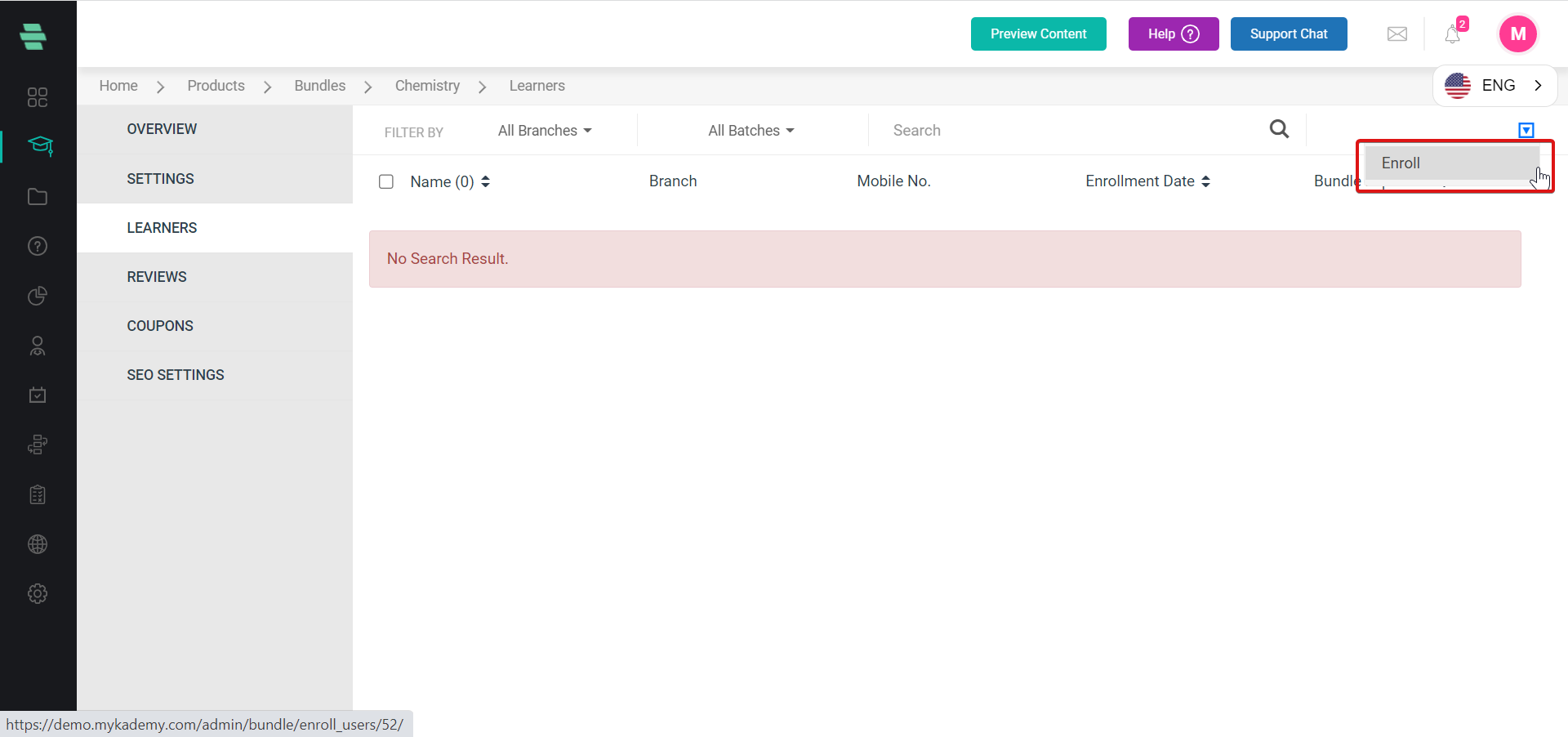 To enroll learners on a bundle who are already on the platform, click on the "Enroll" button as shown above.
This will bring up the enroll learners page as shown below, here you can find all the learners on the platform, filter based on branches, or search based on learner name/email/phone numbers, etc.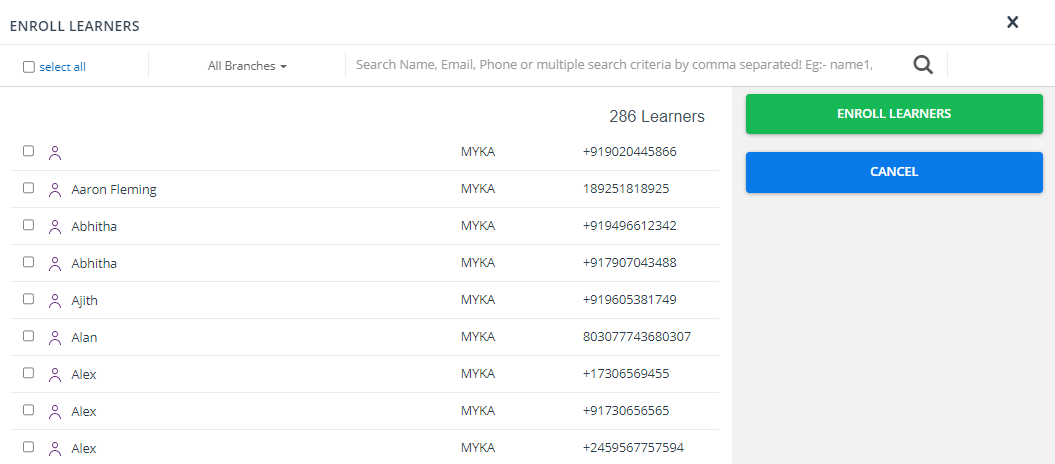 Multiple learners can be added in bulk by selecting them using the tick boxes beside the learner.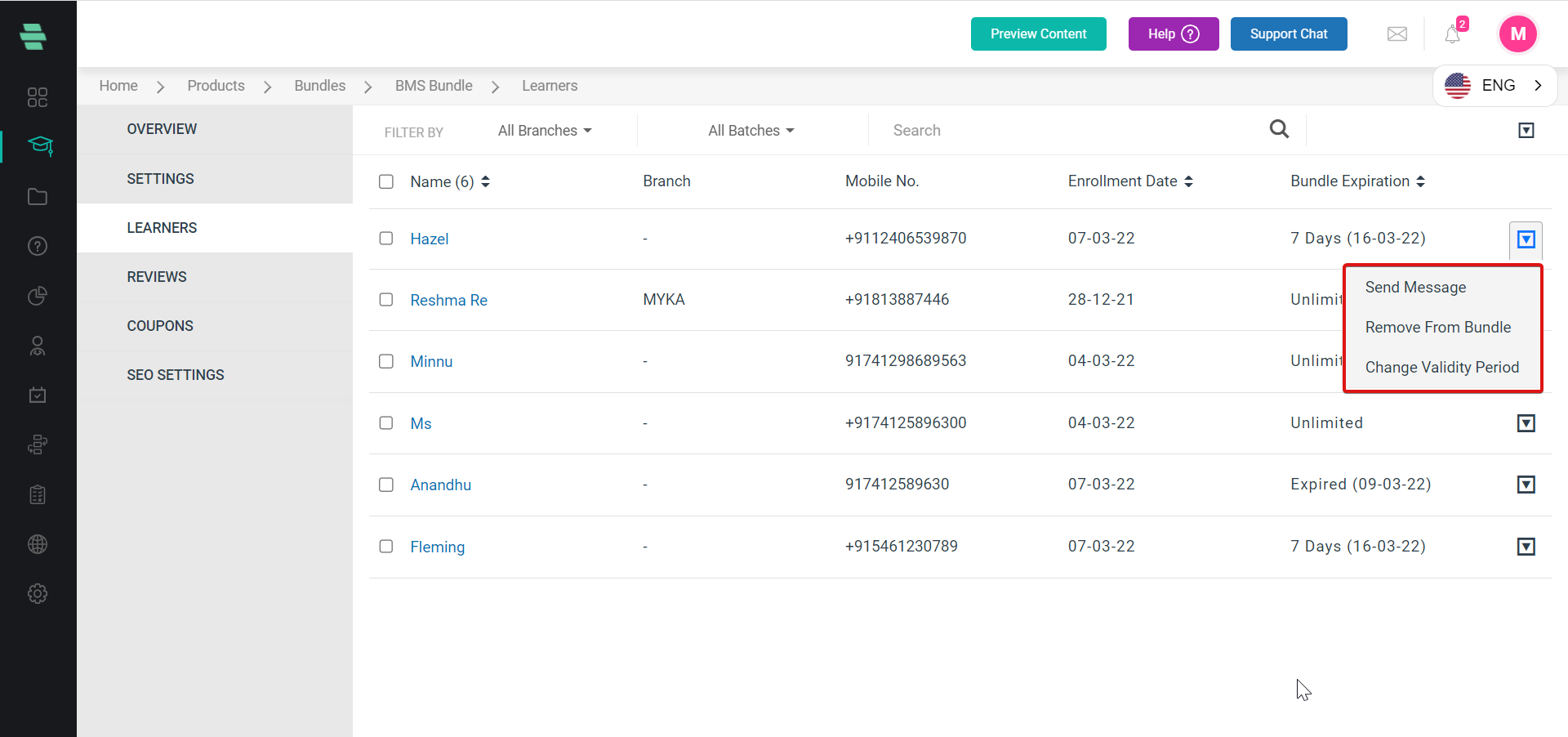 Once a learner has been added to the bundle you have the following options besides each learner,
Send Message - Send a message to the learner
Remove from Bundle
Change Validity Period - This will change how long the user can access the bundle.