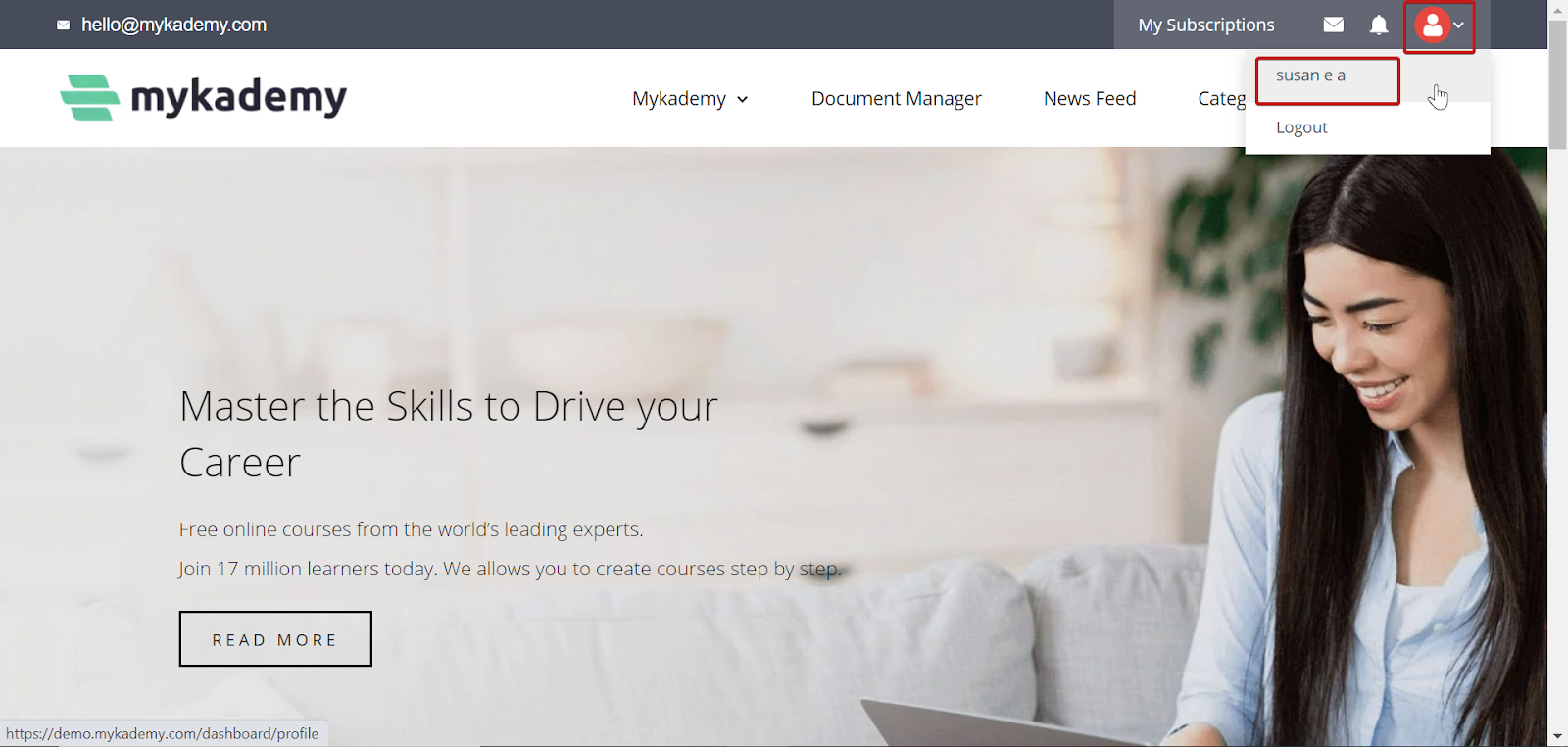 After signing in to the application, point your cursor to your profile picture thumbnail located at the top right corner of the screen.

Click on Your Name.

You will be taken to your Profile Page where all the details will be displayed.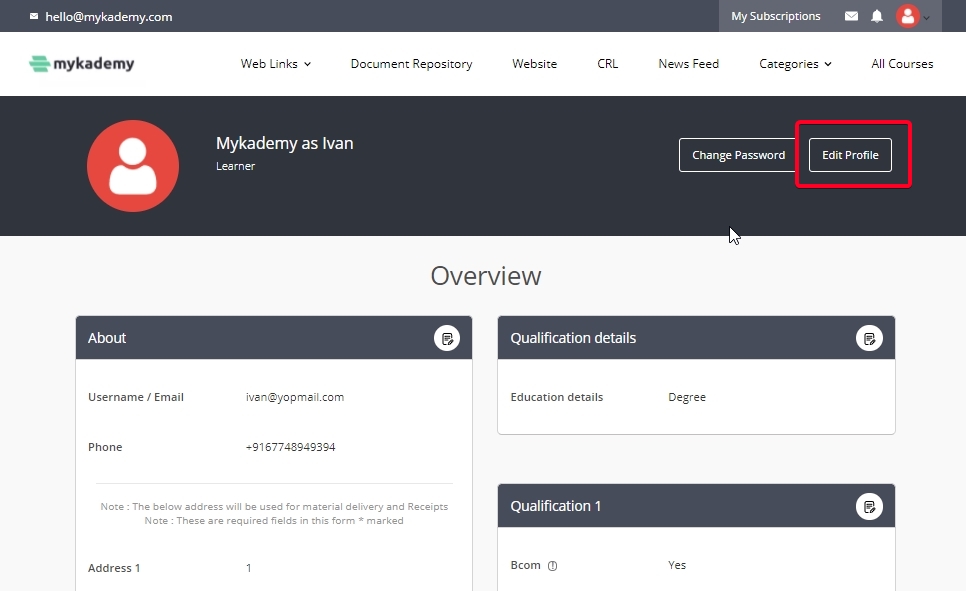 Click on the Edit Profile Button.

You can change your Name and Profile Image using this Option.

Once You are done with the changes , click on Save button so that the changes will be saved.