Using the enquiry form you can create custom enquiry forms for your courses, these can be for both Training Courses and Online Courses.
Enabling the Enquiry Form
To enable the enquiry form, navigate to the settings panel and click on the tab that says "Enquiry Field Management".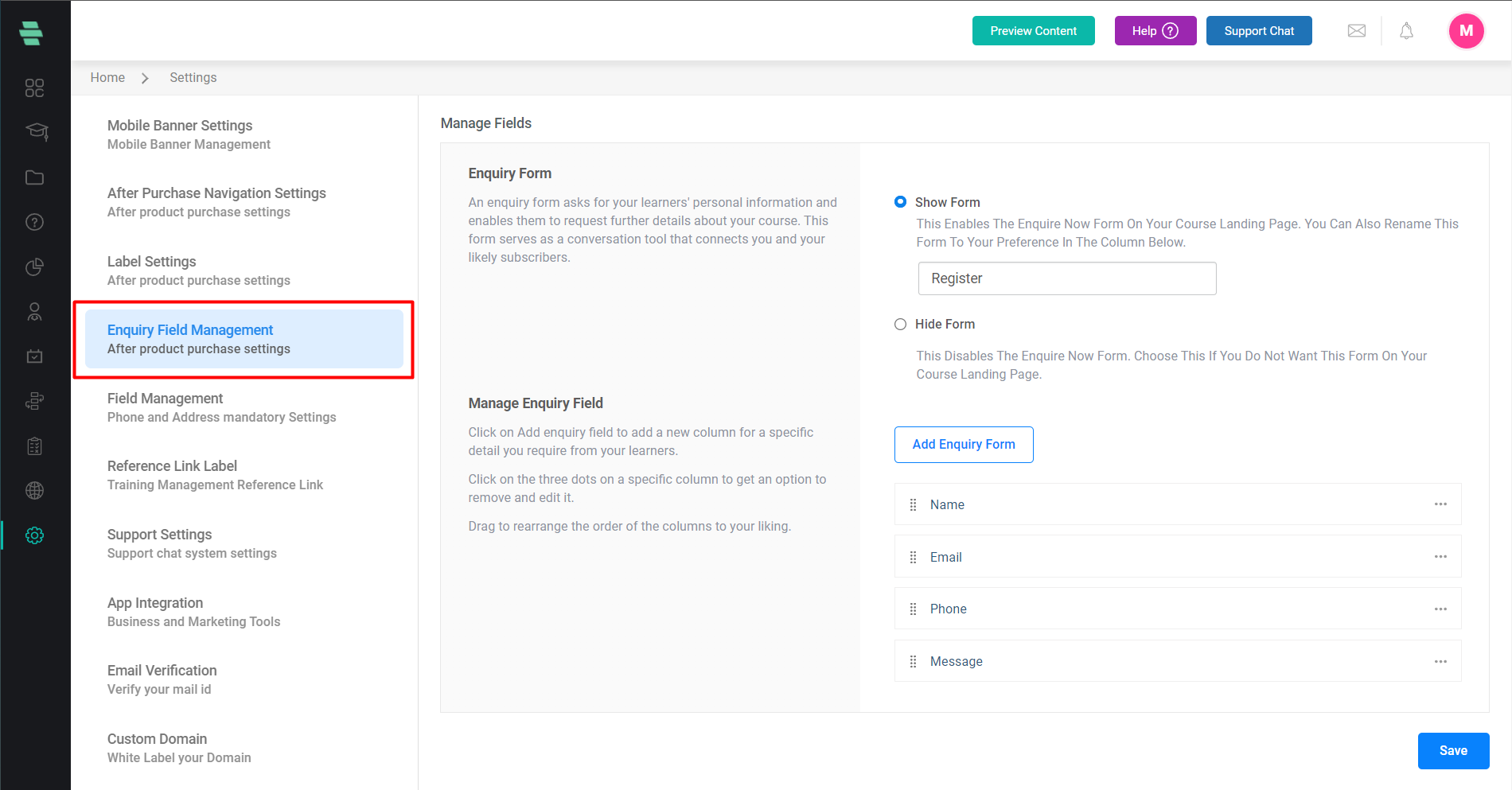 Here you can choose to enable and disable the enquiry form as well as what the enquiry button text should be, you can set this to any text you would like on the front end.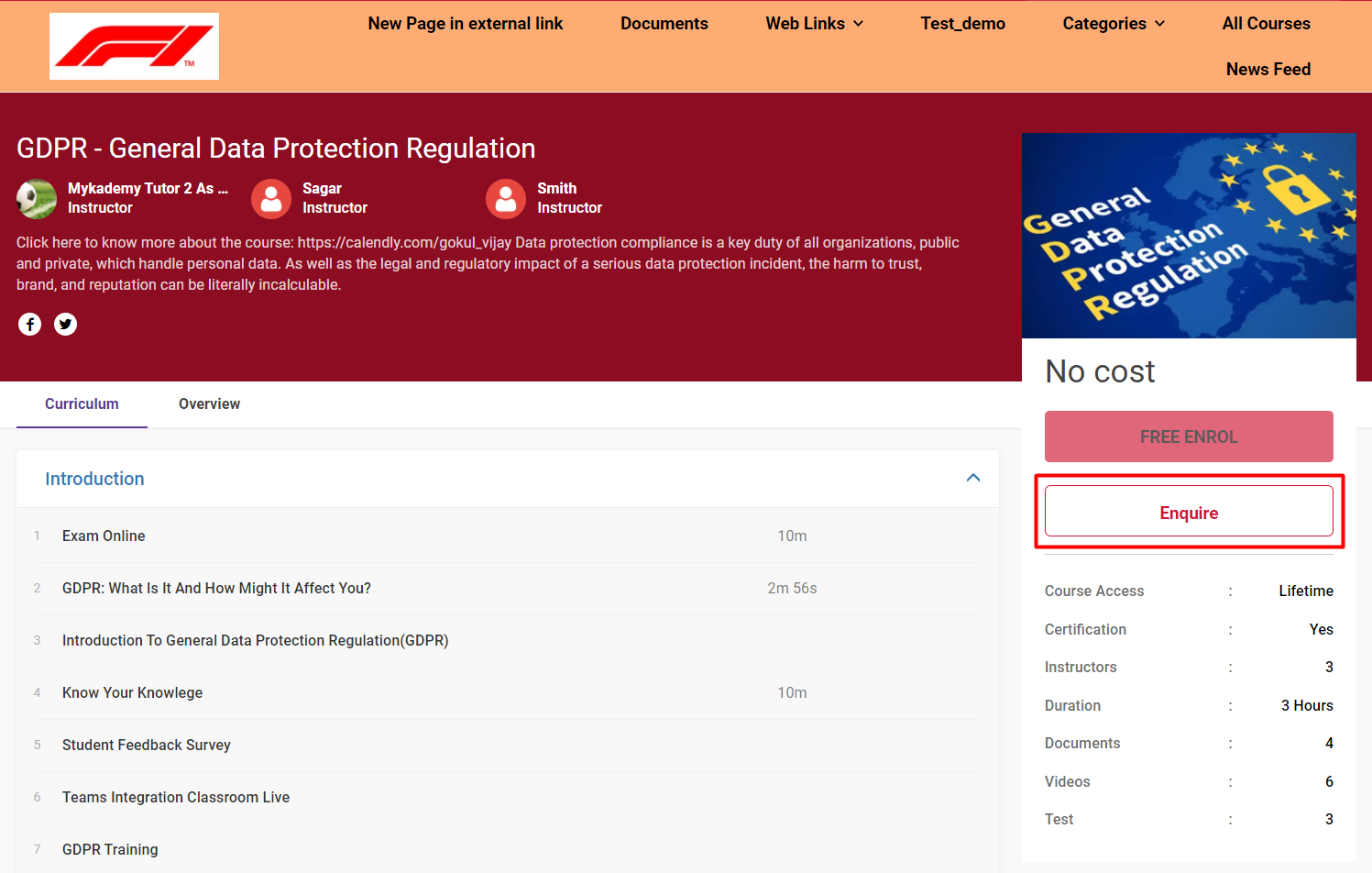 When a user clicks on the "Enquire" button they will be shown the custom form that was created as shown below,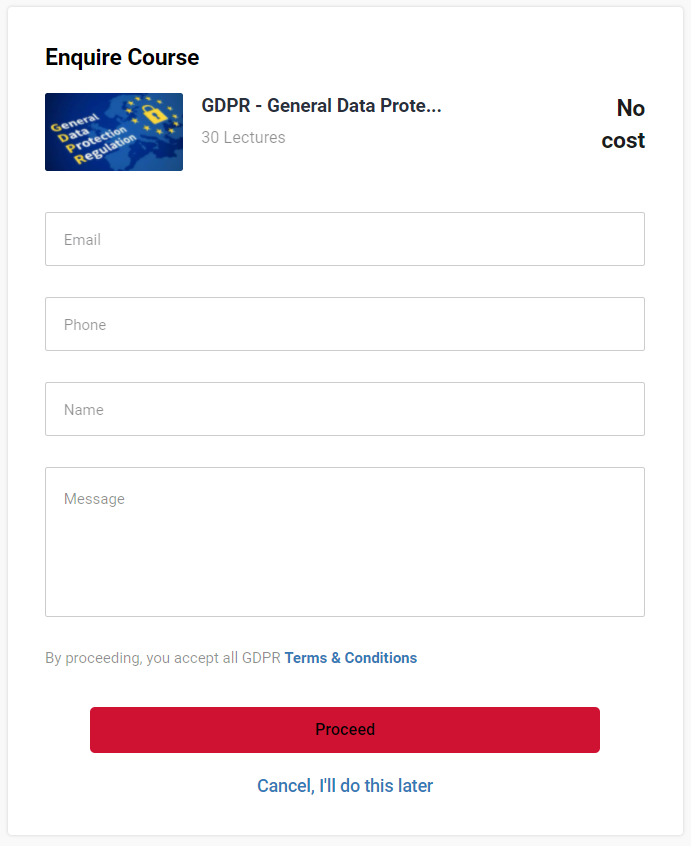 This form can be edited on the "Enquiry Field Management" Page by clicking the "Add Enquiry Form" button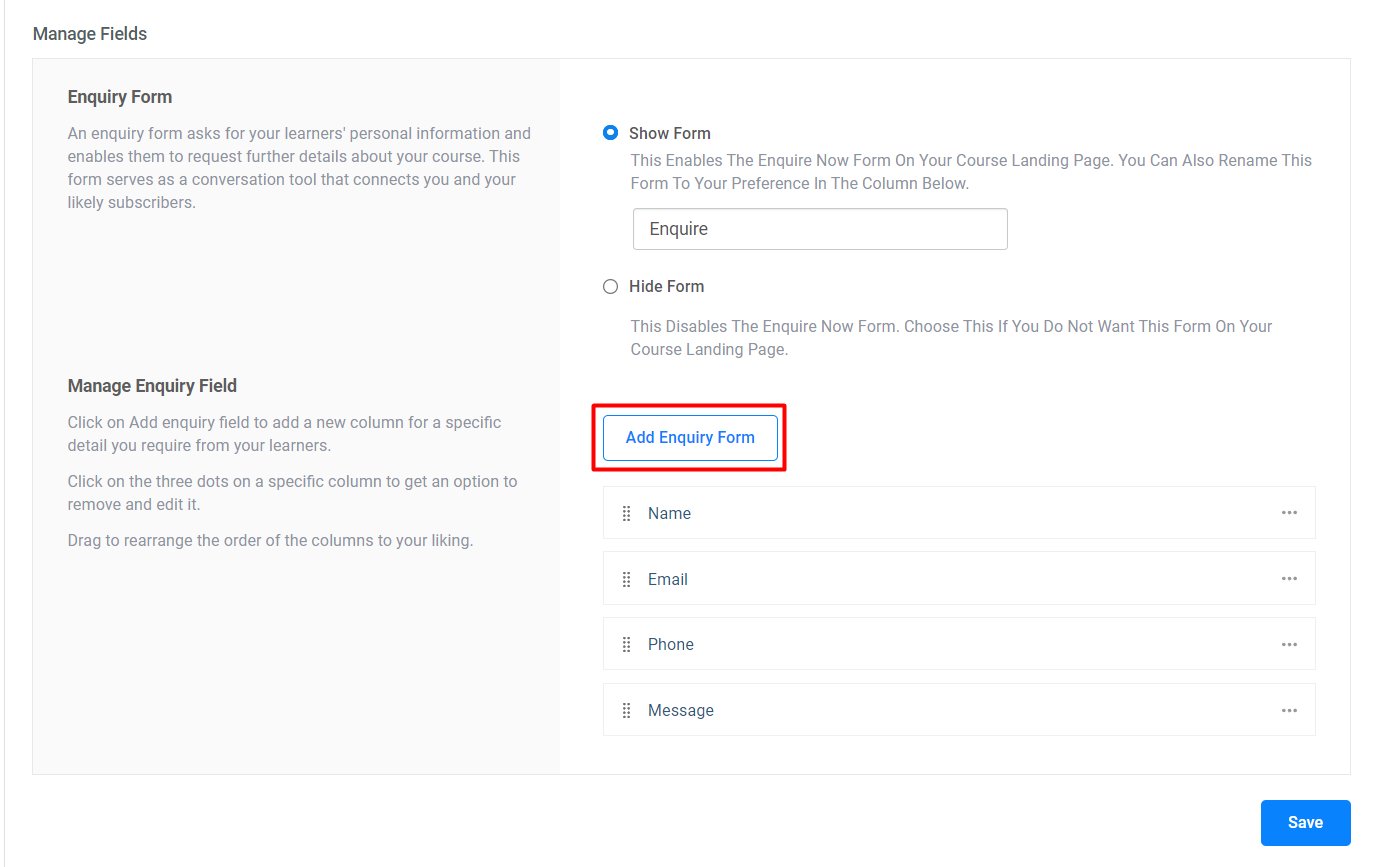 This will bring up the "Add Enquiry Field" pop up as shown below,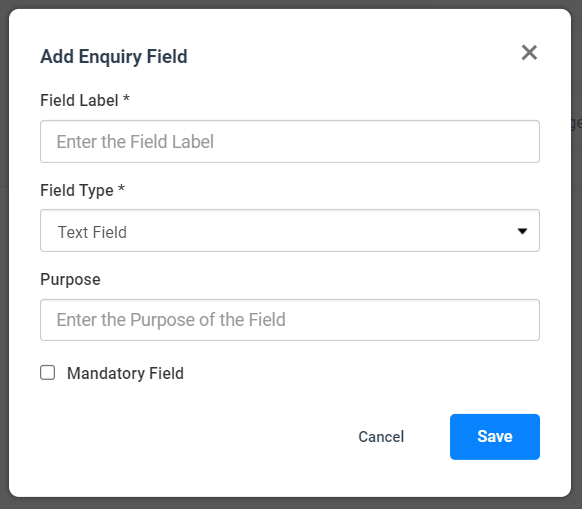 Here you can type in the Field Name, choose what field type it is (Text, Dropdown, Email id etc), The purpose of the field and if the field is mandatory or not for submission of the request. Once completed you can click on the Save button to save your form.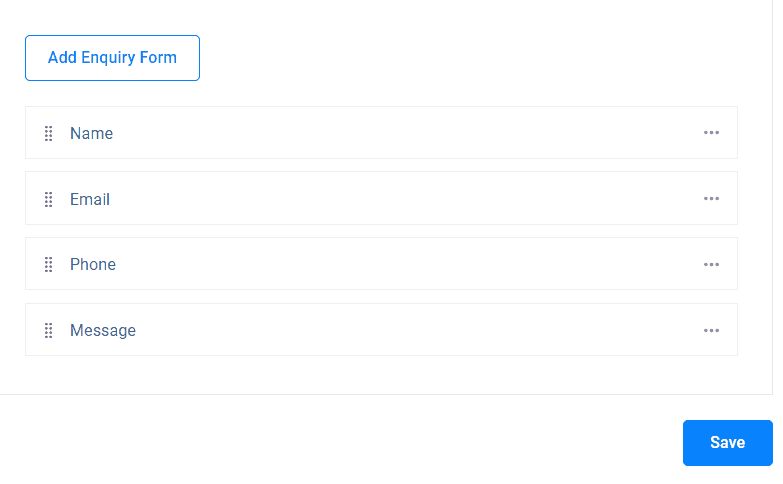 You can rearrange the order of Fields, Edit and Delete them by clicking the settings button beside each field.
Enabling Enquiry Form in Online Course
To enable the Enquiry Form in an Online Course, Navigate to the course to which you would like the Enquiry Form to be enabled and in the Settings panel, you will have the option to enable and disable the Enquiry form

Enabling Enquiry Form in Training Course
To enable Enquiry form in a training course, you will need to enable it both in the General settings of the course as well as the event as shown below,