With Flash Messages, you create the pop-up messages and the top bar messages that will be present when the users are visiting your home page.
For creating the flash messages you can access the same within the Marketing option in the sidebar menu.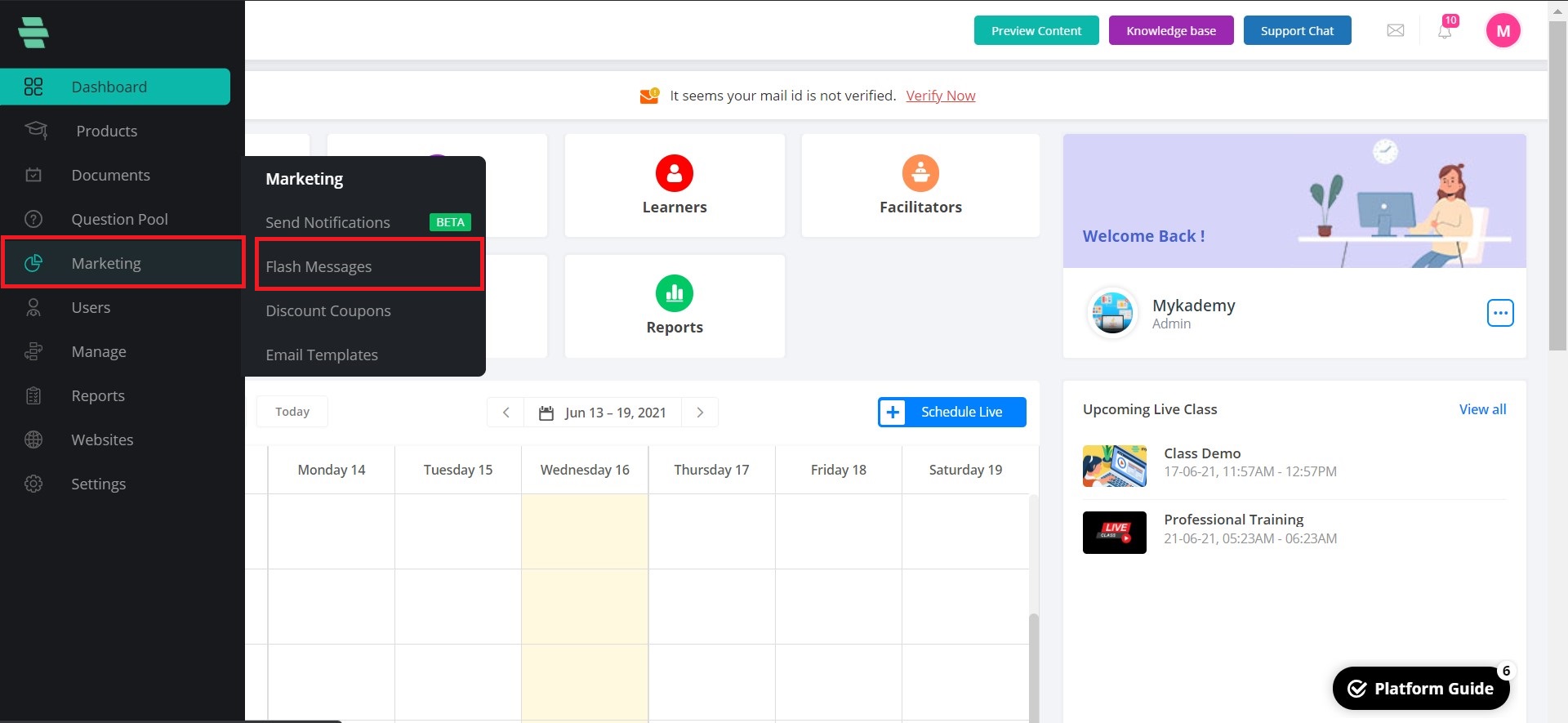 You will be able to see the list of flash messages that you have already created and also the button to create the new flash messages.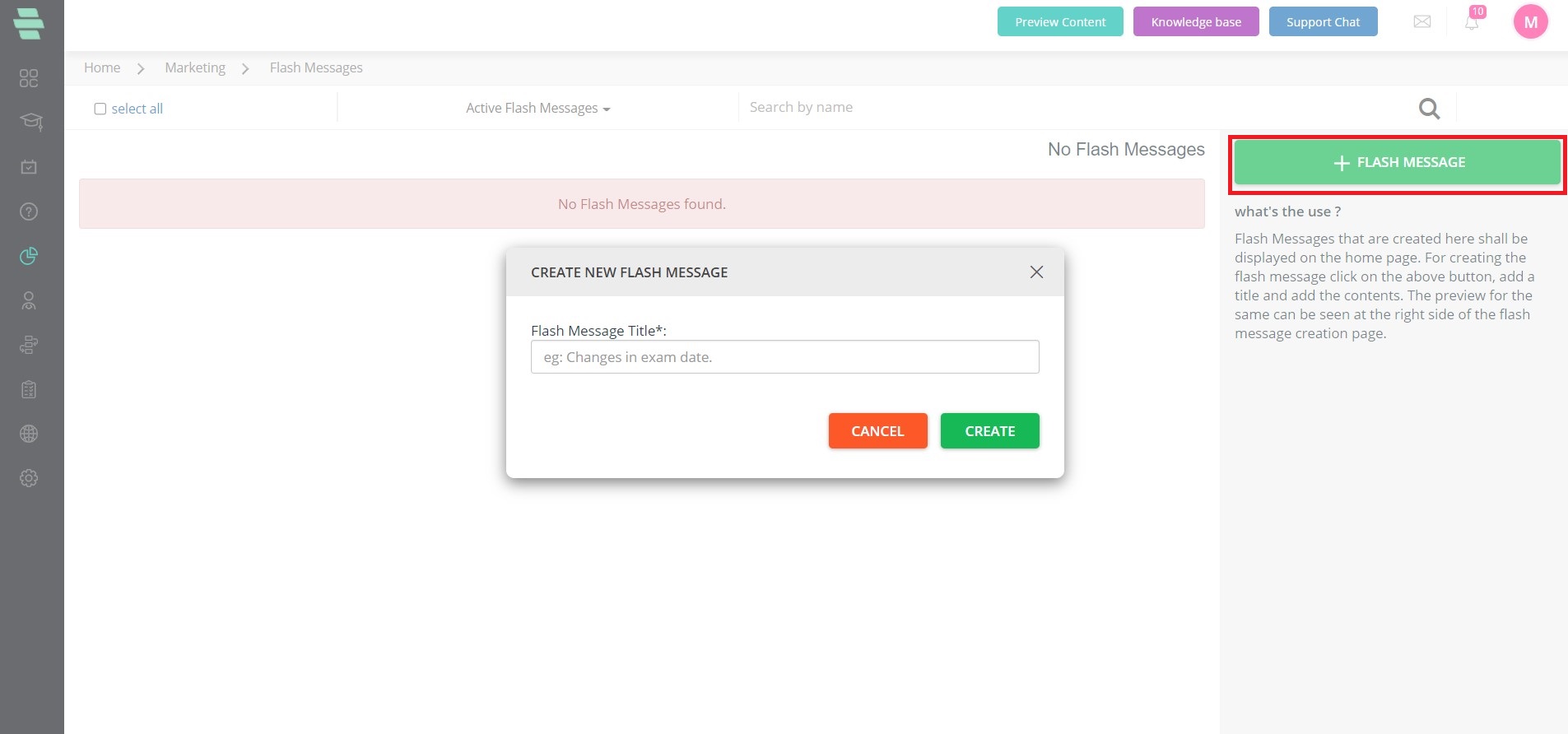 Clicking on + Flash Message will let you enter the name of your flash message and then redirect you to the page where you can tweak around the settings for the flash message you want to create.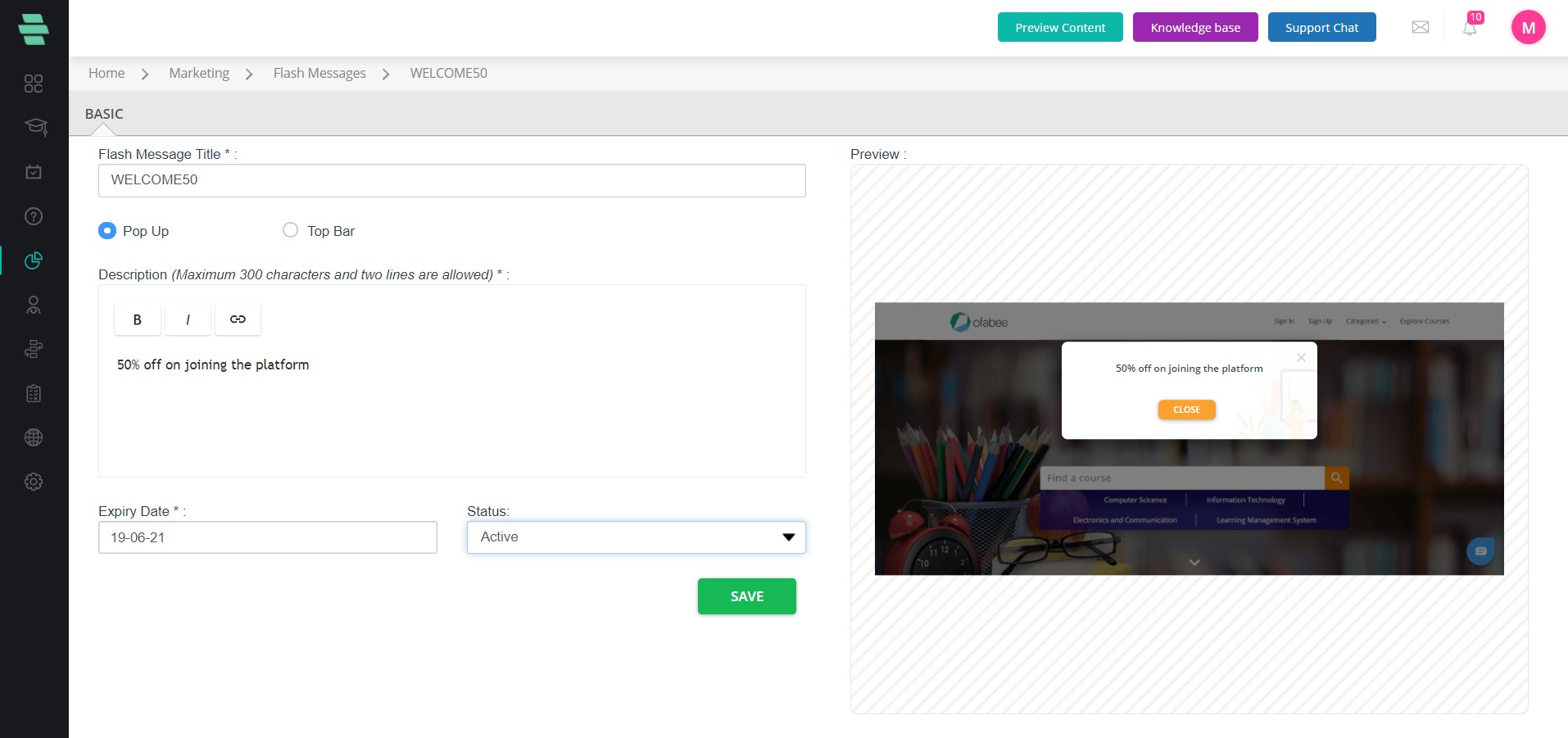 Within the settings page, you will be able to enter the message, to select the type of the flash message type as Pop-up or Top Bar, setting the expiry date and also the status of the flash message (being active or inactive).
Once the following Flash message is created you will be able to see the Pop-Up message and the Top Bar message as the following.