With the Sales & Finance report, you can keep a track of all of the transactions and the details of the payees within our platform. Transactions include student enrolments both happening online and offline. Online being through the online payment methods and offline being the backend enrollments of the students by the admins.
The admin user shall be able to see the report of sold products (whose status is complete) from the admin panel which shows all the order details. The sales report shall consist of the purchases done and its invoice.
To access sales reports,
Click on

REPORT

Select

SALES AND FINANCE REPORT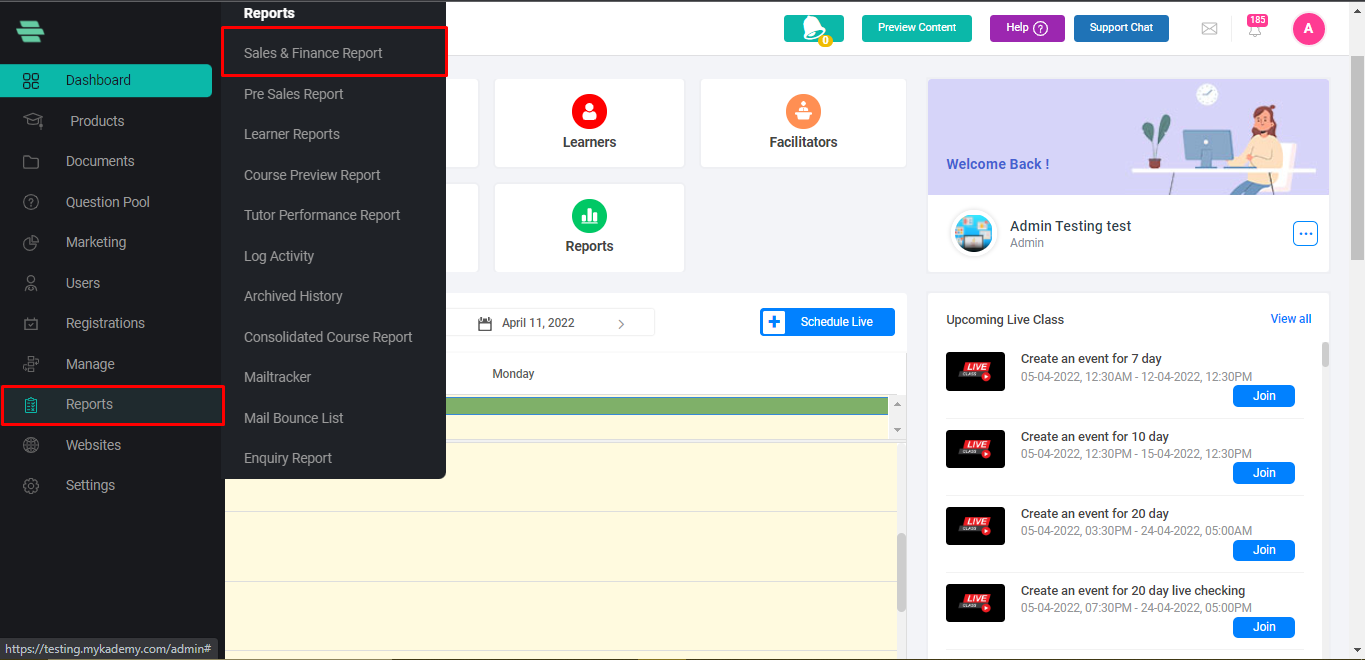 3. You can see the details of All the orders along with the Submitted date, Order Id, etc.,
4. By clicking on the Export option, the sales report will be downloaded to your system in excel format.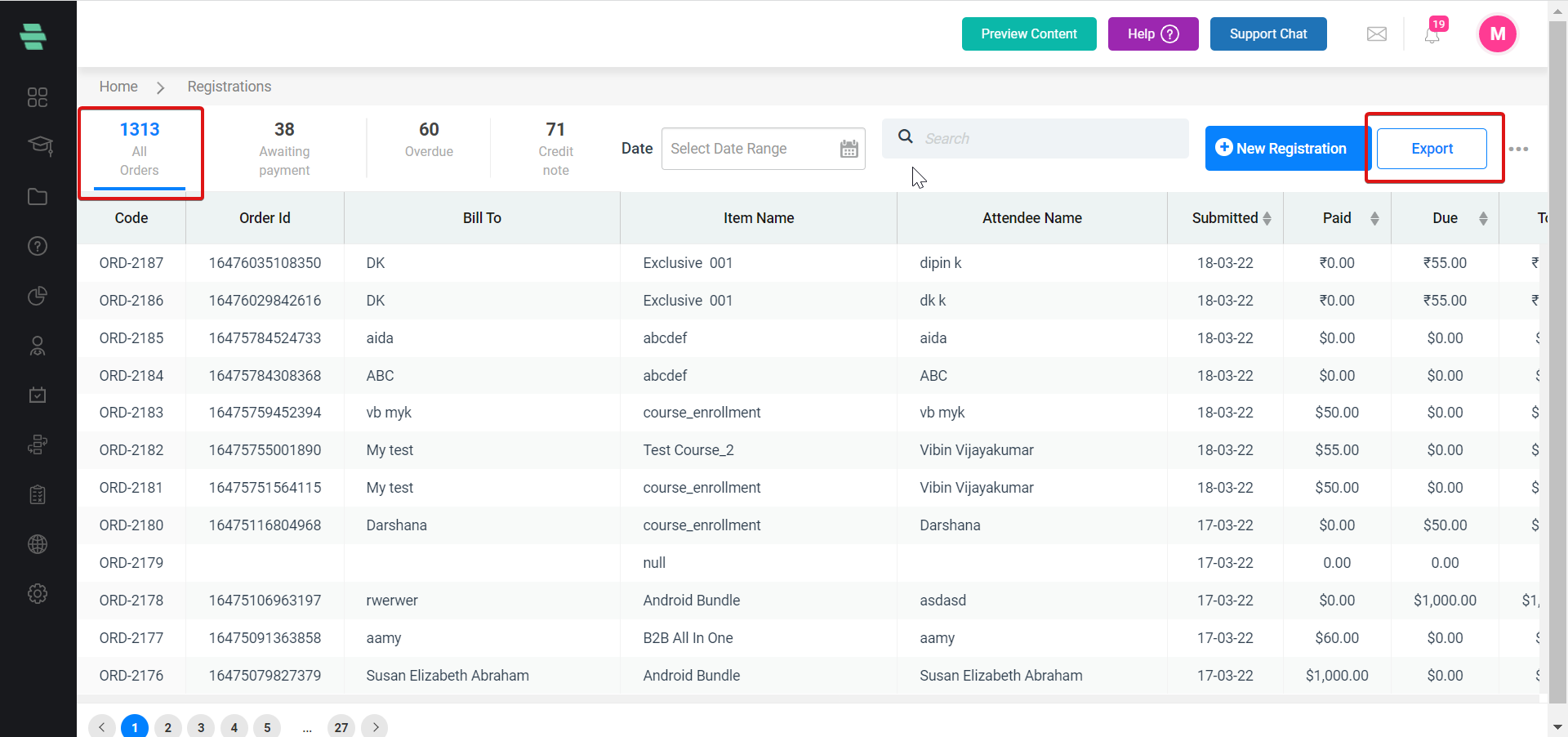 5. On clicking on any particular order, a pop-up comes which consists of their details and their invoice as shown below.
6. By clicking on Send Invoice, you can send an invoice link to the learner.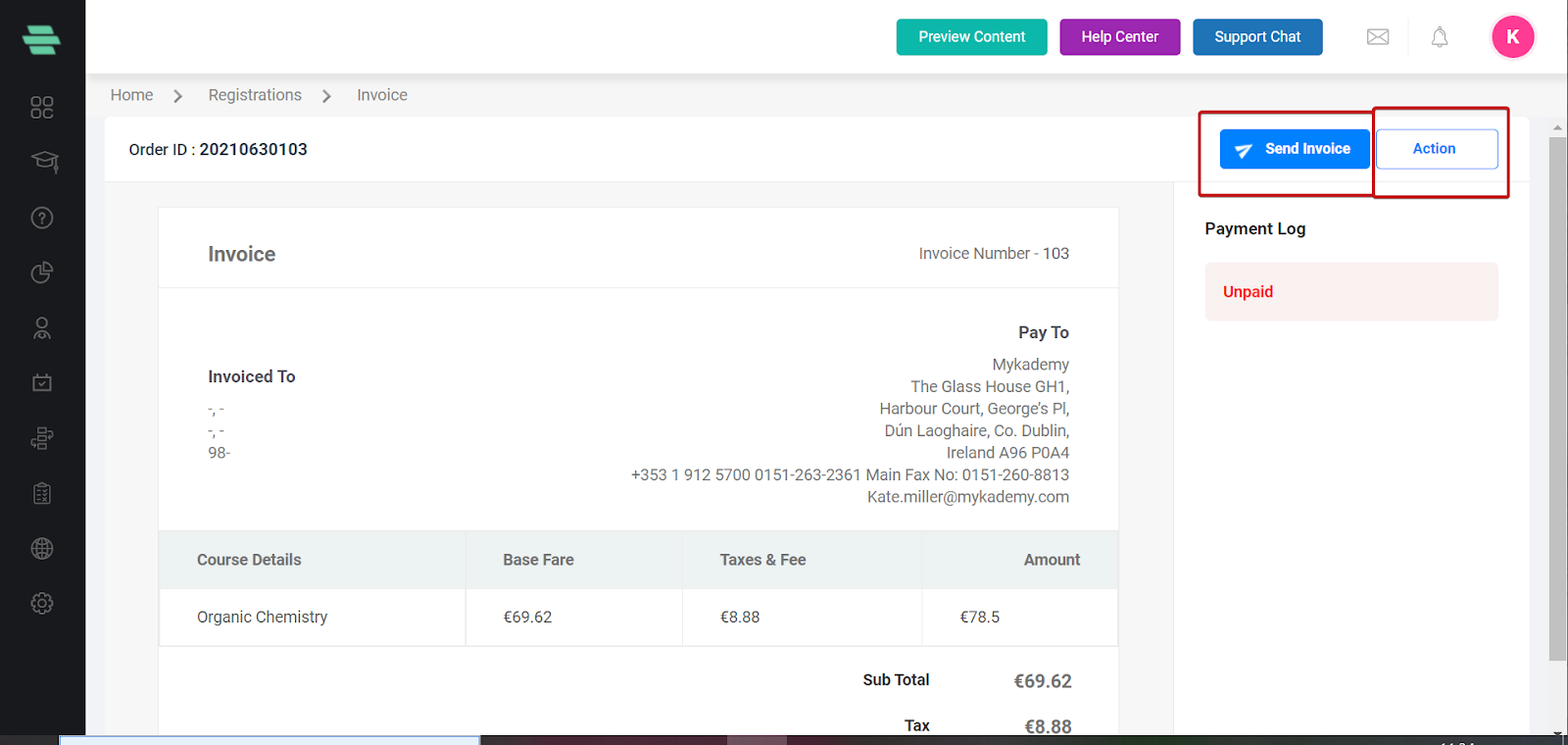 7. By clicking on Action, you can see the following options as shown below.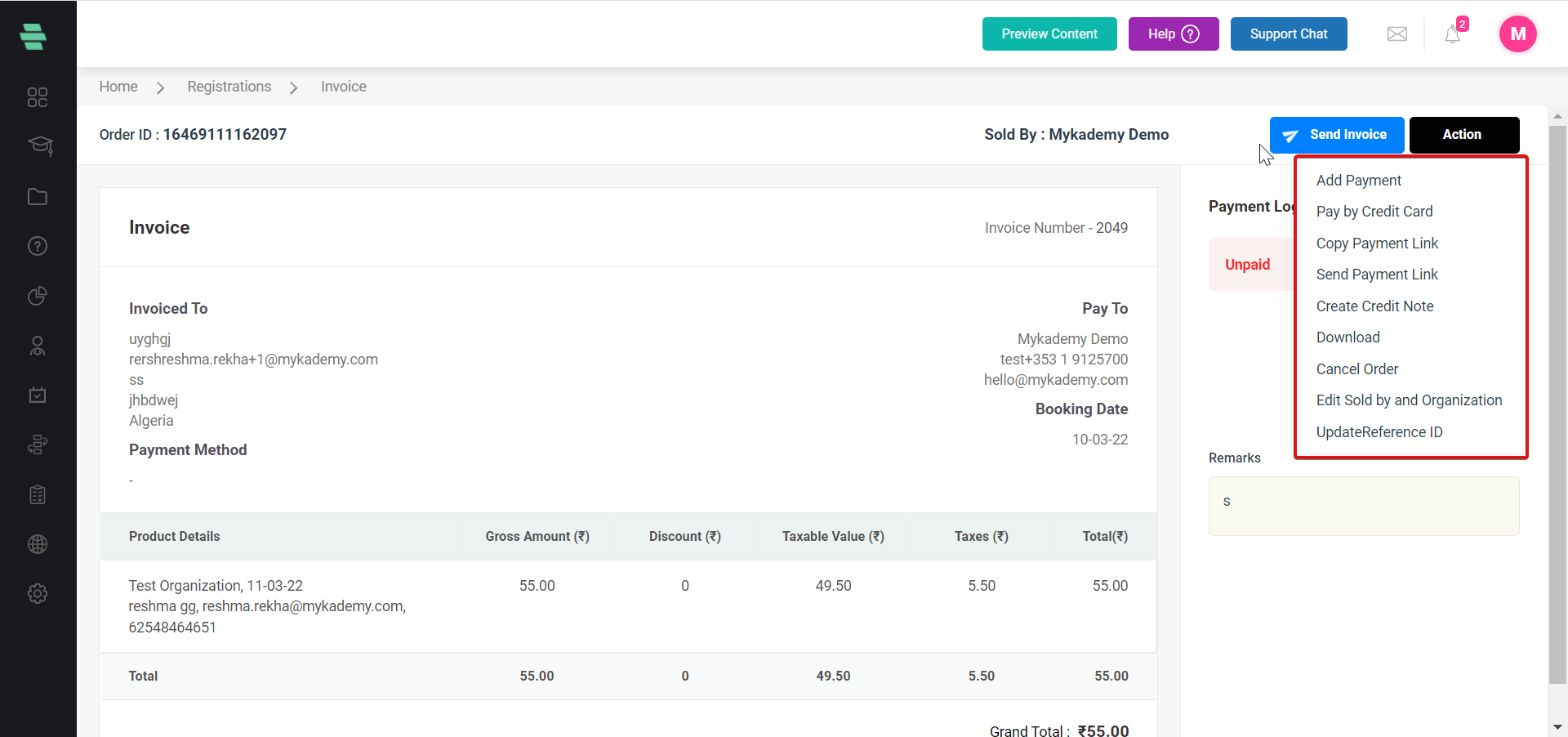 8. Select Add payment.
9. Add Payment shows the amount to be paid.
10. A pop-up appears where you have to provide the payment date, amount, and bank information.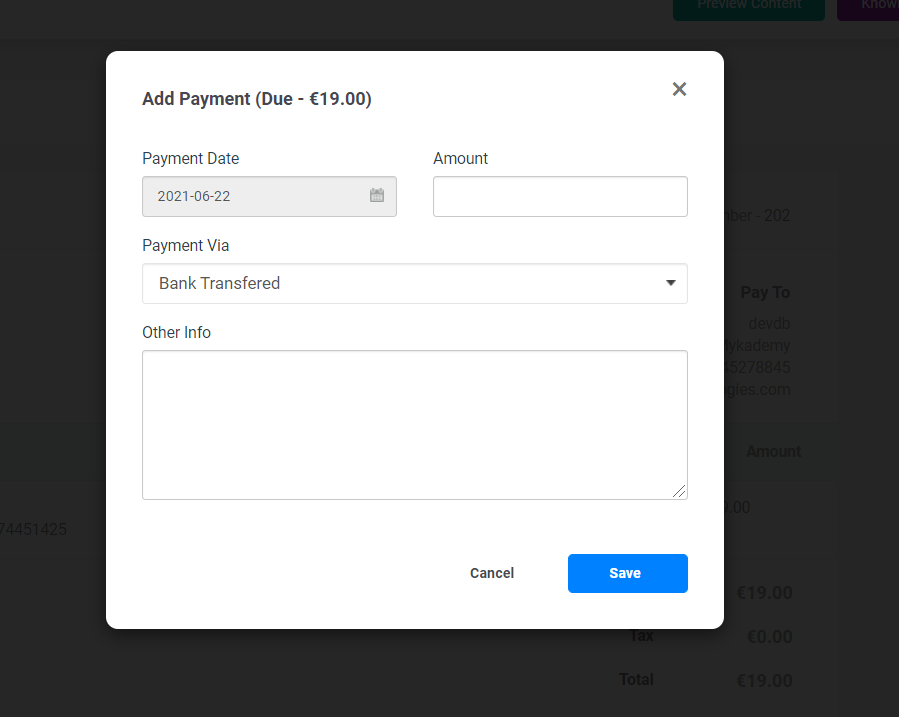 11. Click on Save
12. By clicking on the Pay by Credit Card option, you will be taken to the payment gateway page
13. Enter the email id and password and click on Login
14. Using the Copy Payment Link, you can share the link via any other medium.
15. The Send Payment Link will help you to share the payment link via mail.
16. You can download the invoice using the Download option available on the dropdown.
17. Payment can be canceled using the Cancel Order option.
18. The Create Credit Note will help for the refund to a student. Whenever an amount is refunded, a purchase is canceled, or any other specific situation occurs, a credit note is issued.
19. The Edit Sold by and Organization will help you update the Sold By and Organization of the corresponding Training Course.