How to Generate Assignment Report
Click the

Report

icon on the dashboard or the icon

on the left navigation bar. The

Reports

page appears.

Click

ASSIGNMENT REPORT

on the left menu.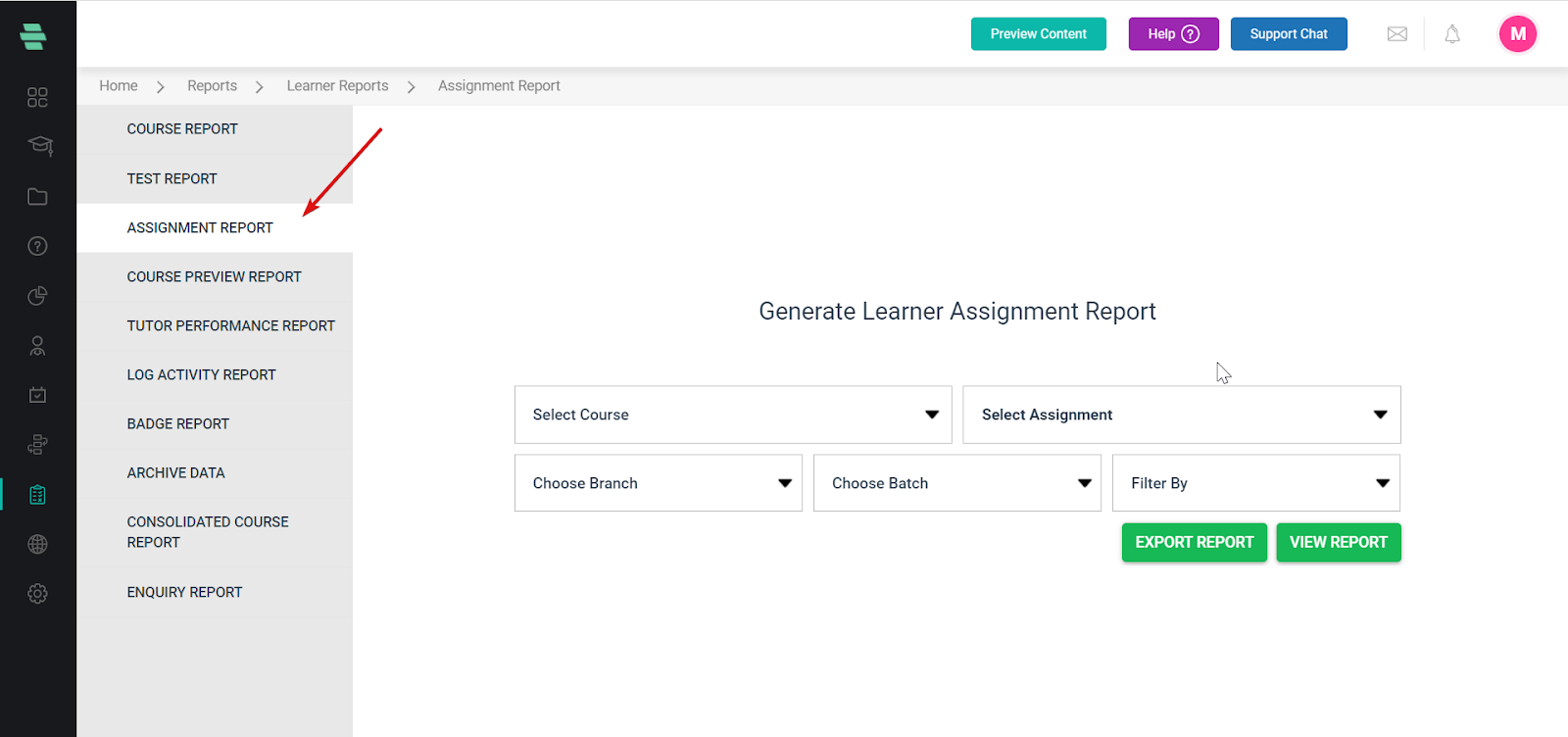 3. Choose filters from their respective drop-down menus.
For example Course Name – Technical Writing, Branch – KTU01 - CET, Batch – KTU01 - 2019 – Electric Vibes, Filter By – Report on Learners who submitted the assignment.
4. Click VIEW REPORT.
The assignment report for the selected course, test, branch, batch, and grade/status filter is displayed.