How to Generate Tutor Performance Report
Tutor performance report displays the feedback given by the learners to the course tutors through surveys. On giving the above inputs to the system and on clicking Export Report the system will export the tutor performance report in .csv format.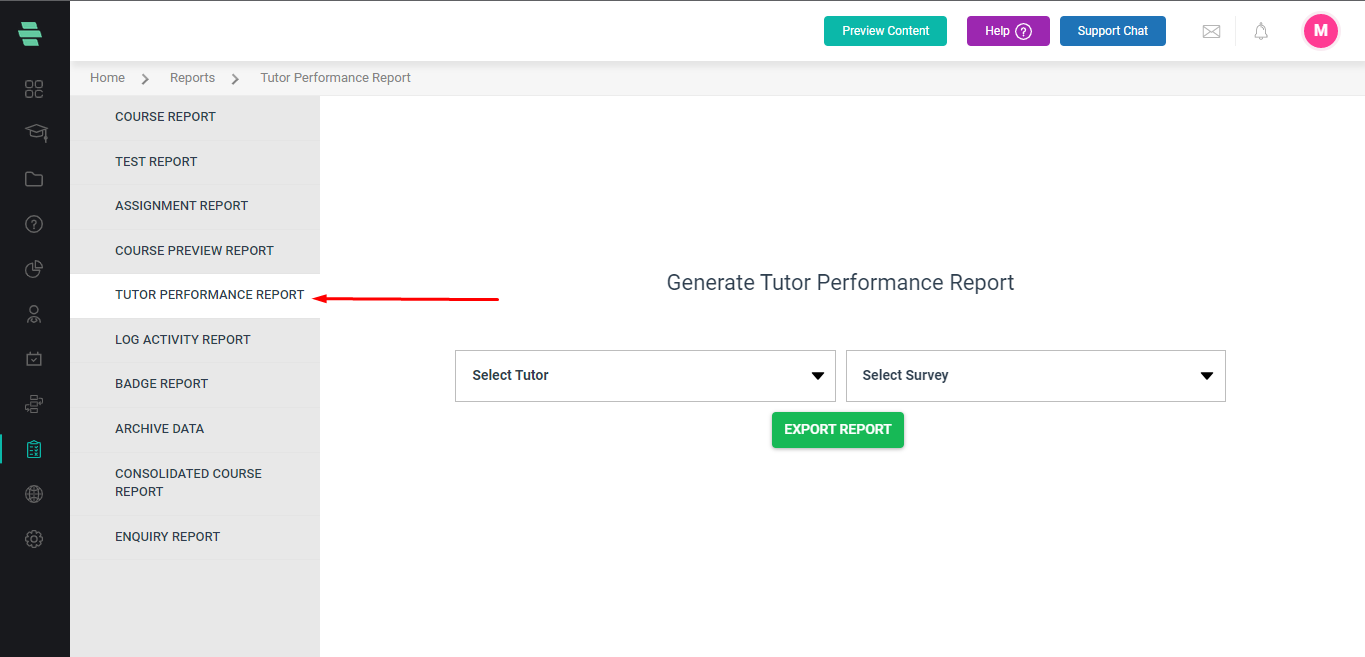 1. Go to Reports.
2. Click on Tutor Performance Report.
3. Select the tutor for which you want to generate the report.
4. Select the Survey.
5. Click on Export Report.