This report allows users to view all course information on one page. When exporting the report, this can also be downloaded as a .xlsx file.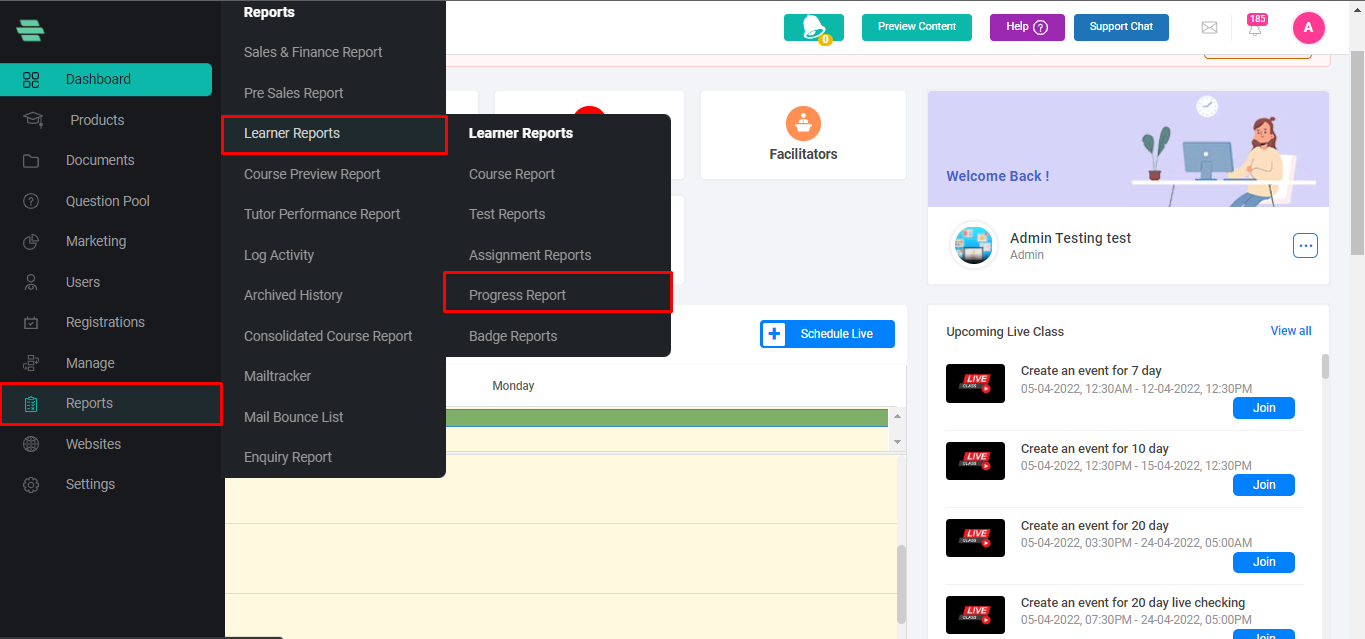 The Progress Report contains information such as total learners, total learners completed, and total certifications.

The learner details such as Learner Name, Email ID, Branch, Course Name, Price, Course Progress, Date of Enrollment, Completion Date, Time spent, Grade and Certificate Released Status can be seen for each learner.

Learner Progress Report can be filtered by Course name, Branch name, Batch name, etc,.

The learners/tutors can be searched by their names in the Learner Progress Report.

When a specific learner is selected, the report includes Test Report, Assignment Report, and the Scorm Report.