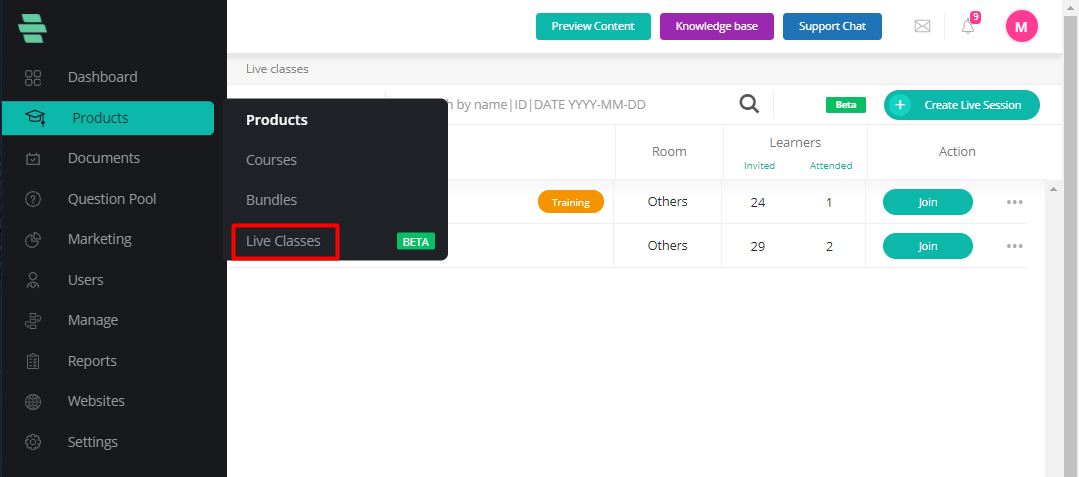 To access the live classes dashboard, click on Products > Live Classes, this will bring you to the Live Classes dashboard as shown below.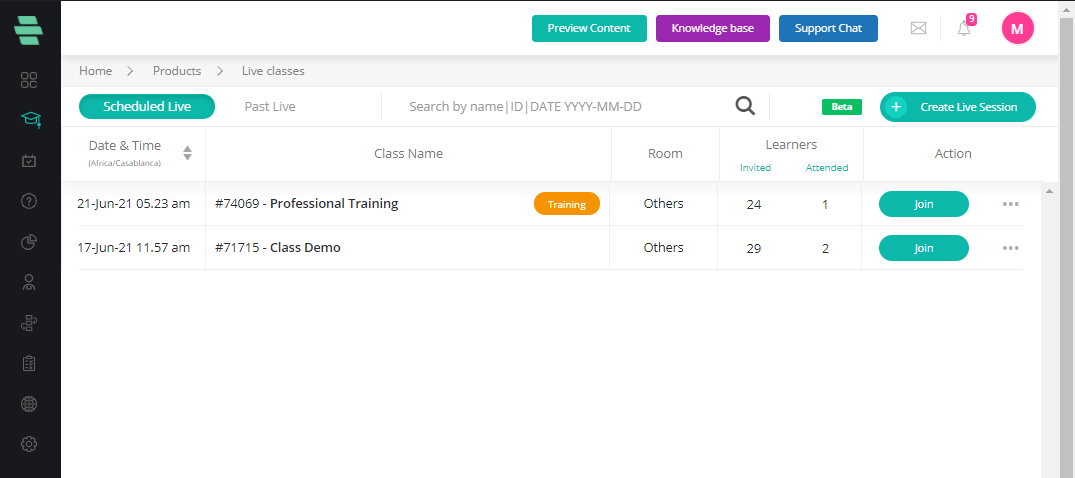 Here you can see the Scheduled Live Sessions and Past Live Sessions, Which rooms are being used, how many learners are invited and who have attended etc. As the Admin/Facilitator you can join the session if it has started by clicking the "Join" button.

For Each Live Session, you will have the options as shown below,

Edit - This will let you edit the session if it hasn't started already
Copy Shareable Link - This link will let users who have been invited onto the call to enter the session in case they have missed the session
Note: This is only applicable for learners/users who are already registered in the mykademy
Attendance - This will give you the attendance list for this course

Duplicate - This will duplicate the session with the same learners/tutors but with the option to change the date/time.
Cancel - This will cancel the session and send out a message to all the members about the cancellation.