How to access Field Management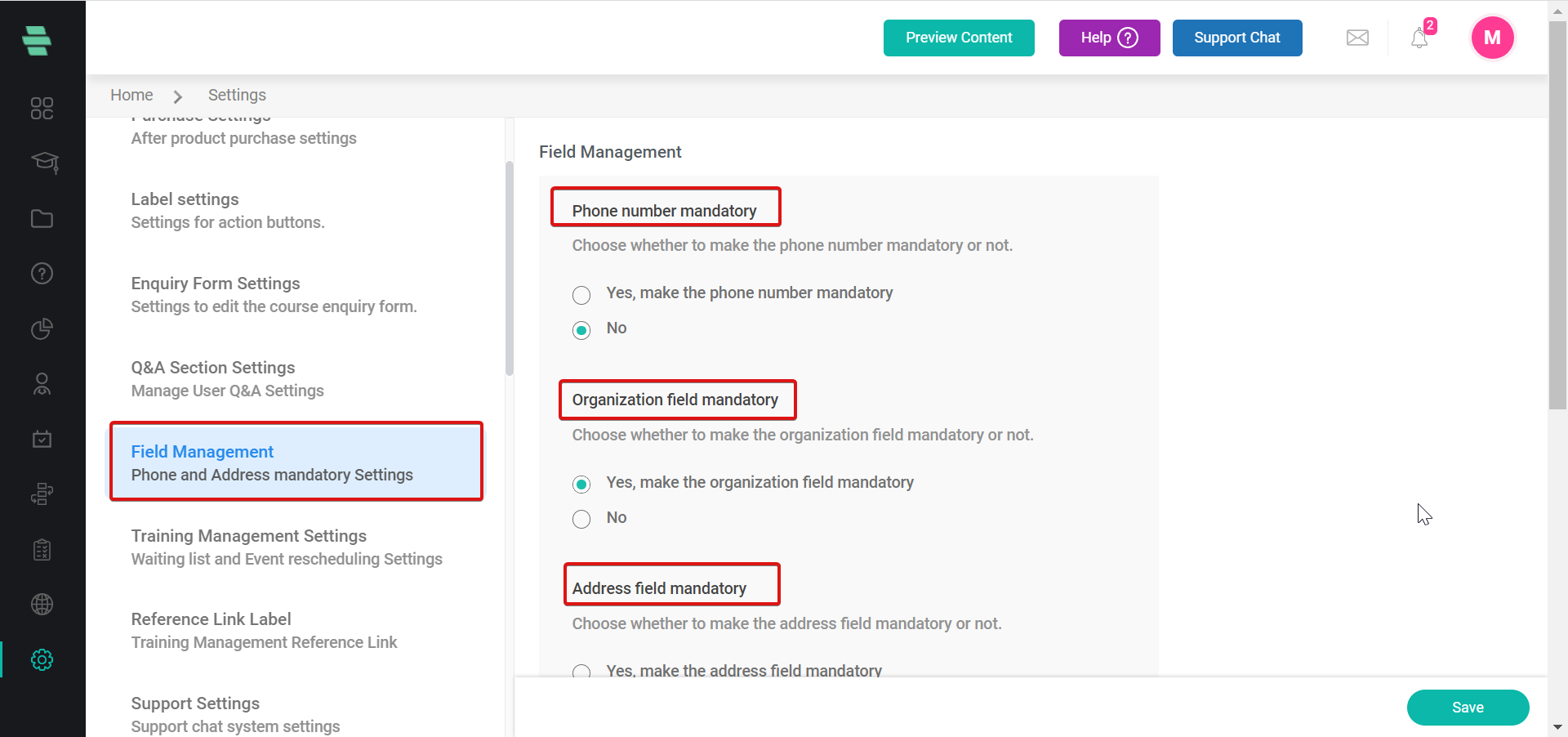 This will allow admins to have control over the information collected from the learners and can decide which are the fields that are mandatory while filling in the user information. This can be accessed within settings by clicking on the Field Management tab as given in the image.
The following are some of the possible settings:
Display the purpose of the mandatory fields for learner
Option for admin to make the phone number not mandatory
Option for admin to make the address field mandatory
Option to configure whether the phone number needs to be displayed at the top of the video lecture.

Default streaming quality on video lectures

Here the admin can choose a default video streaming quality in which the video lectures will be previewed.