How to Manage the Restricted Login Settings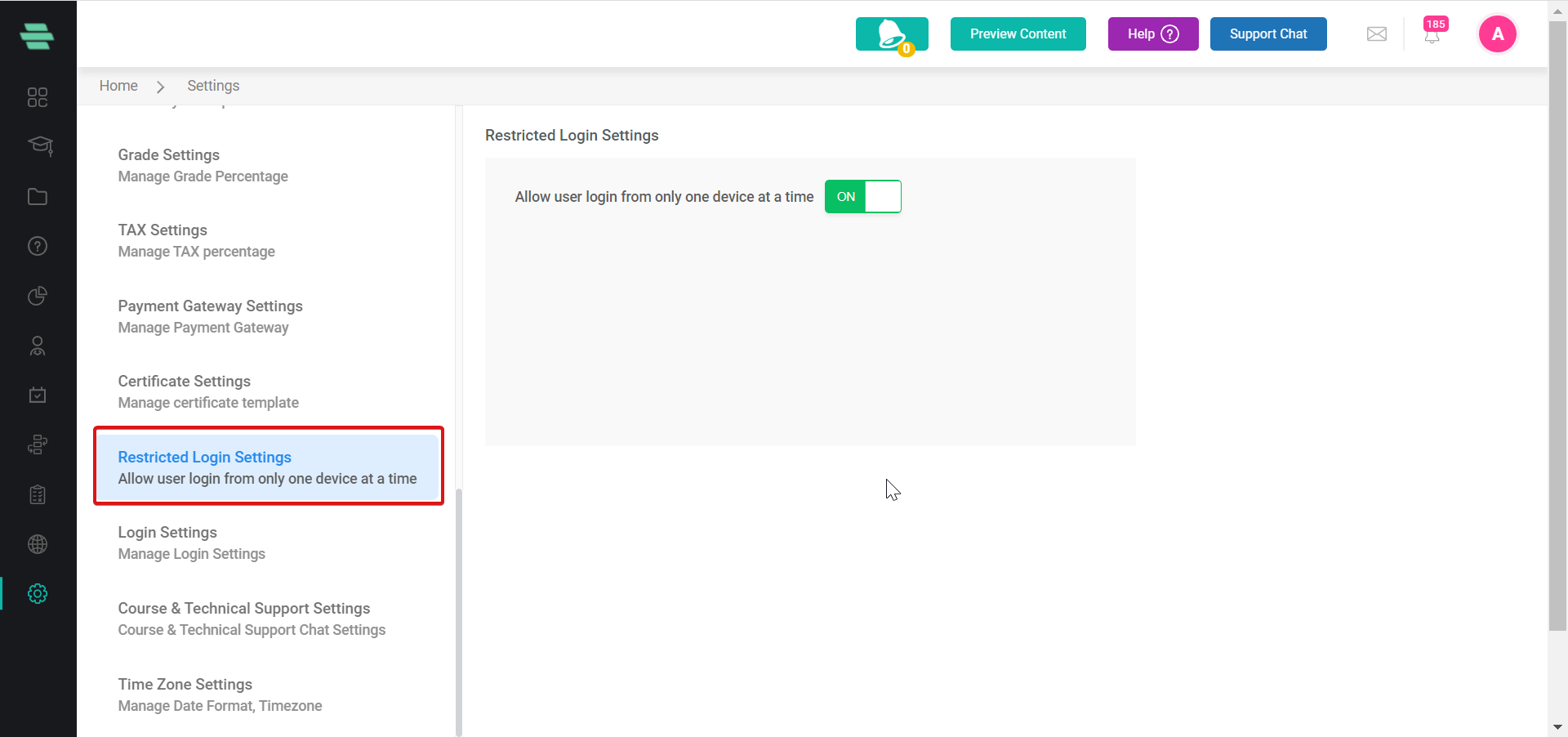 You can allow users to log in from only one device at a time.
Click the Settings icon on the dashboard or the icon on the left navigation bar. The Settings page appears.
Click Restricted Login Settings on the left panel. By default, they are turned to OFF
Toggle the options to ON.