How to Configure Profile Fields Settings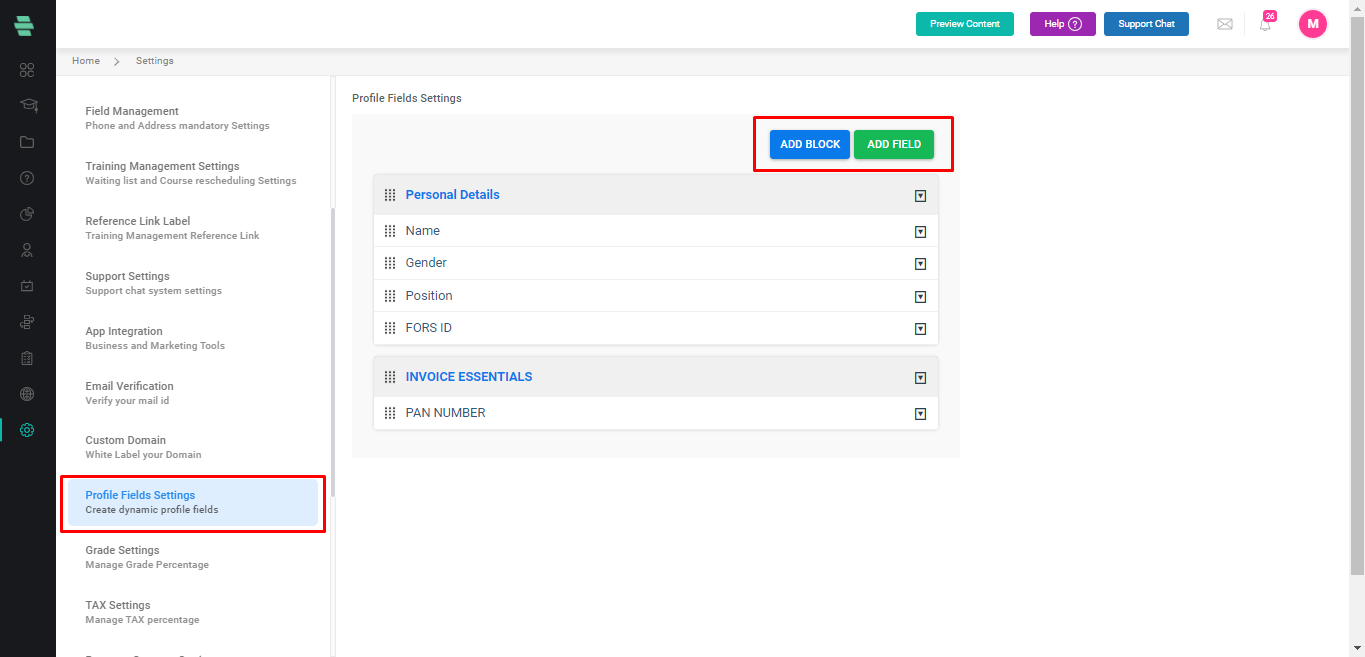 You can create dynamic fields to be specified in the user profile details.
Click the Settings icon on the dashboard or the icon on the left navigation bar. The Settings page appears.
Click Profile Fields Settings on the left panel.
Click ADD FIELD on the top-right corner of the page. The PROFILE FIELD FORM window pops up.
Type the field label, specify the field type, and the block for the field. You can choose an existing block or add a new block in which the field has to be placed.
Note: If the Field Type is Text Input, type the placeholder text for the input. If you choose Dropdown as the Field Type, type the default values in a sequence.
Select the following checkboxes:

Is this field mandatory – To make the field mandatory.
Enable auto-suggestion – To enable automatic suggestion of text as you type.

Click the added block and the field appear on the right panel.
Note: Click the icon corresponding to the block or fields added and use their respective options to rename, edit or delete them.