Users can use the audio on their PC or the dial-in over the phone. The platform connects these two audio sources together so users connecting, either way, can chat with each other.
Participants will see a pop-up screen where they are given the choice to listen via their speakers or to dial in via the telephone (after disabling their speakers). If he selects – 'I will dial-in using my phone'- He will see the dial info and his PIN as per below :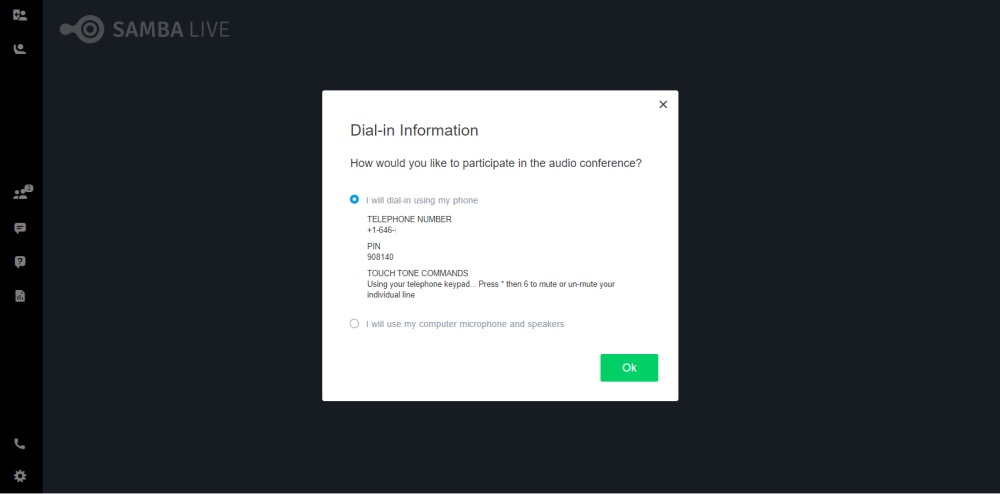 NOTE: Moderator/Speaker and Participant/Audience PINs are assigned depending on what role the user was assigned when the host setup the meeting. These phone numbers and PINs will usually appear in your invite email as well.