Here's how to locate browser logs in Edge while using Mykademy Live:


1. Open the Edge menu on the top-right of your browser (3 dots) and choose "More tools." Next, select "Developer tools."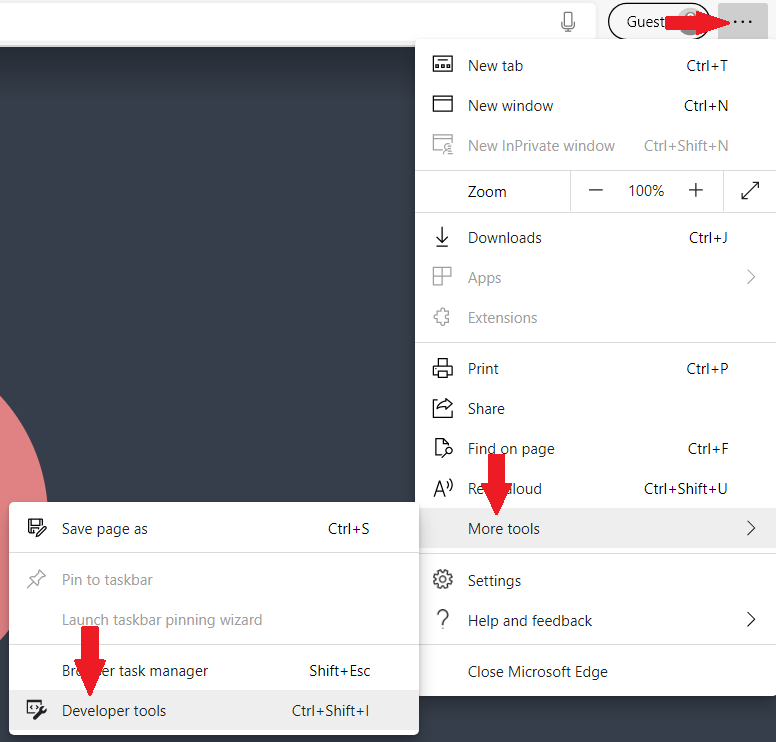 2. Right click anywhere inside of the screen circled in red and choose "Save as…" Your browser will prompt you to save a ".log" file. Simply attach this .log file in your reply to our support team.