In the Account Settings – In your account settings, scroll down to the Default Session Audio and select the default phone-enabled mode you would like to apply.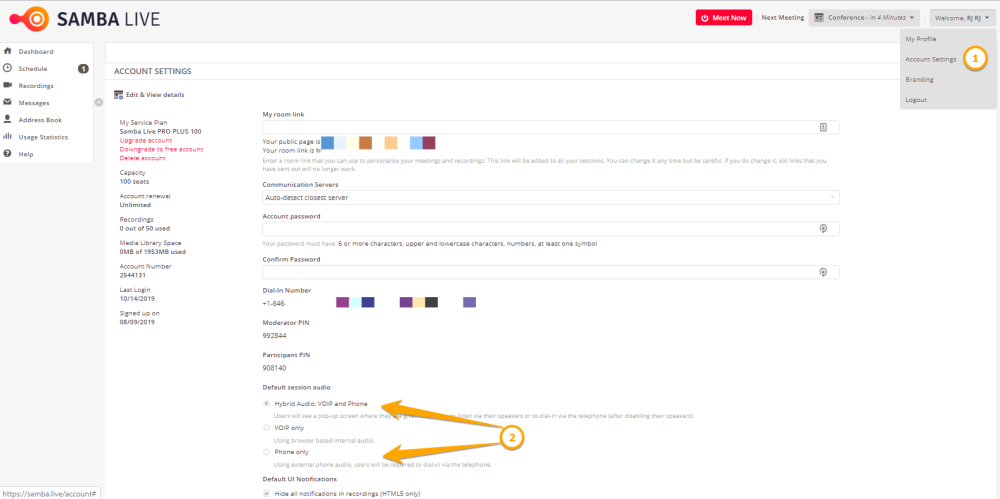 In a New or Scheduled Meeting
When scheduling a new meeting or editing an existing one, click on

and navigate to the Audio and Video tab. From there you can select the phone-enabled mode for the specific meeting.