Fullscreen
- Fullscreen is the default mode where you can view one element at a time. You can easily switch between different views at any time.
Tiled
- Tiled mode allows you to split your screen so you can see multiple elements at once, including your own video.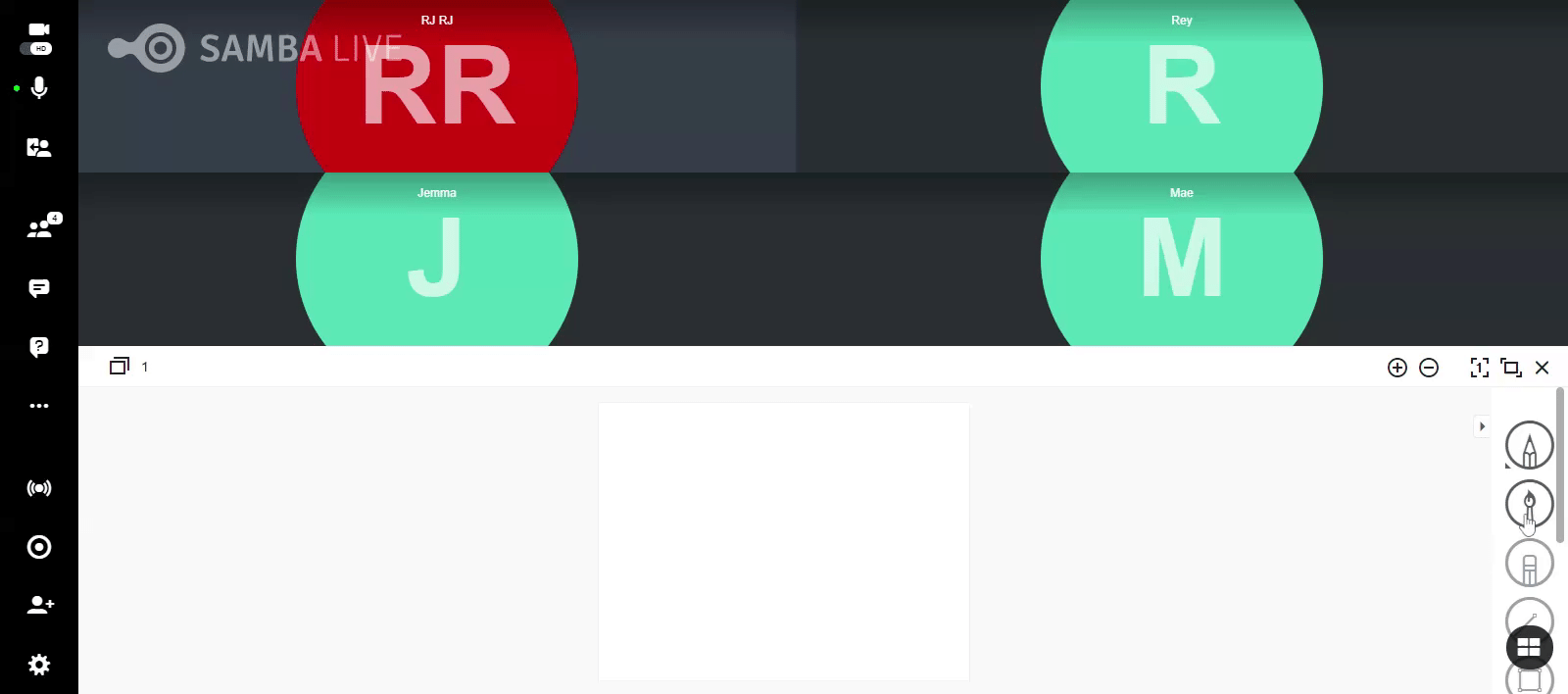 Thumbnail
- Thumbnail mode is similar to tiled mode, only that it keeps your own video at the bottom right side of the screen.