The dashboard mainly shows a summary of all activities up to the last 90 days.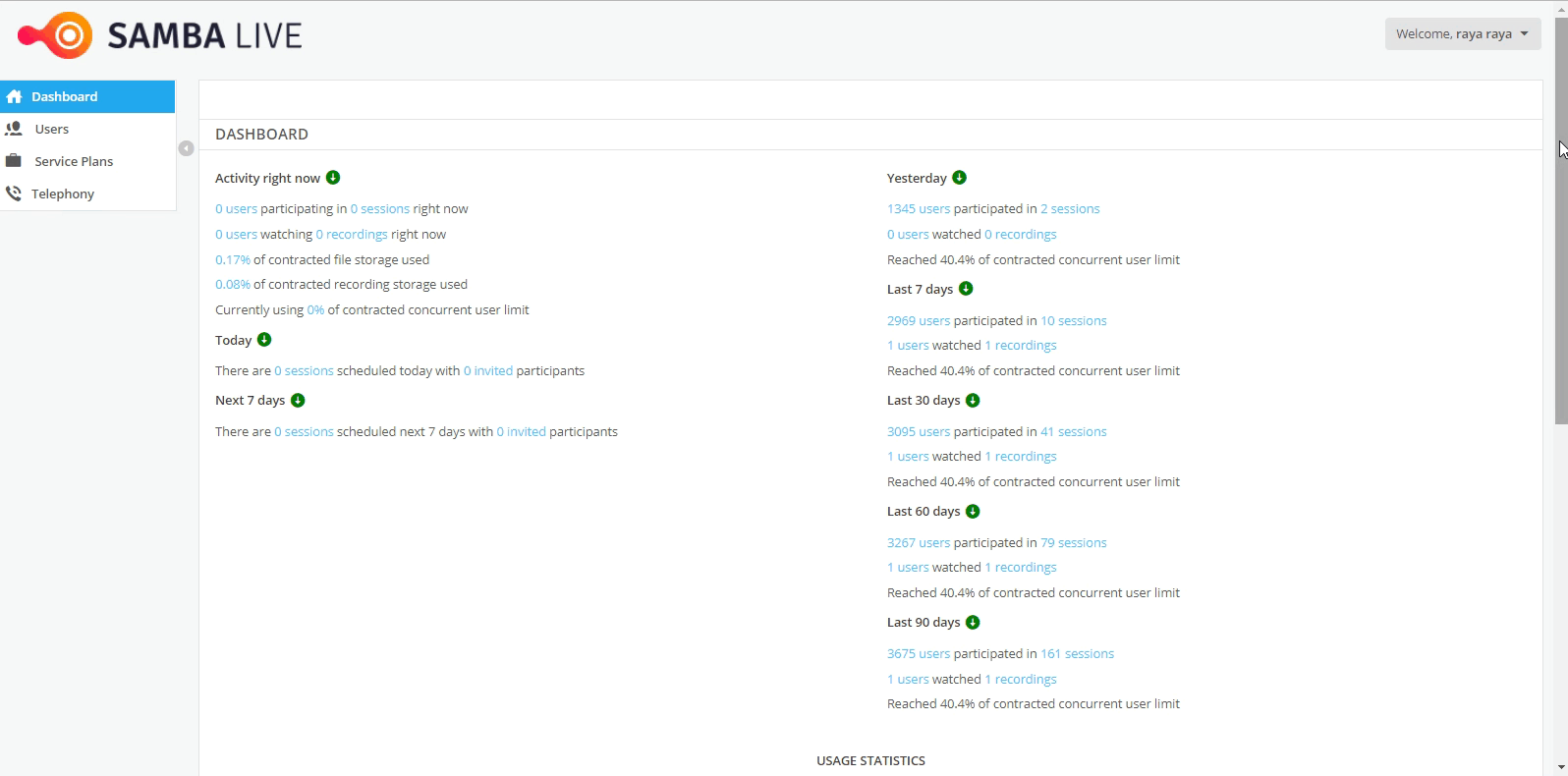 All the activity values are hyperlinked to their specific statistics. Here you will have the option to export the statistics to csv or excel. You may also use the download button

to export all the activity statistics in a specific timeframe.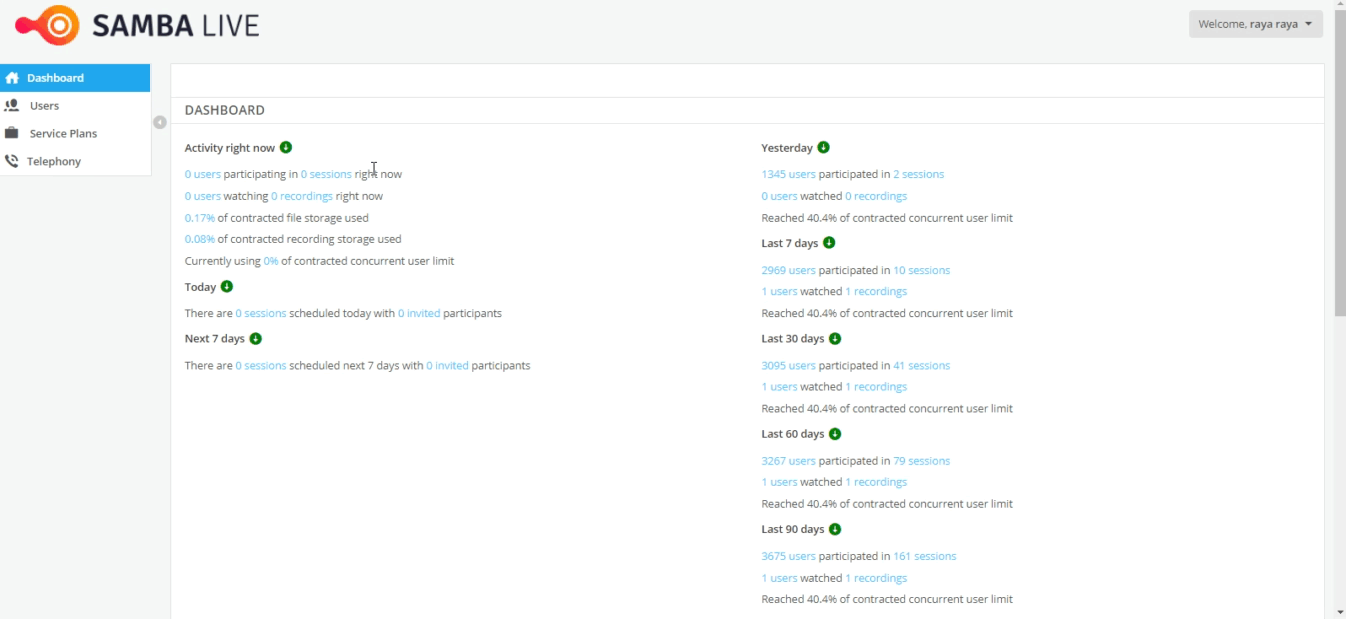 Usage Statistics
At the bottom of the dashboard is an interactive graph of the usage statistics showing the number of Users in Sessions and Users in Recordings in a given timeframe. The results can be exported to csv or excel.