From the Navigation panel on the left select website followed by website customization. You will reach the navigation section.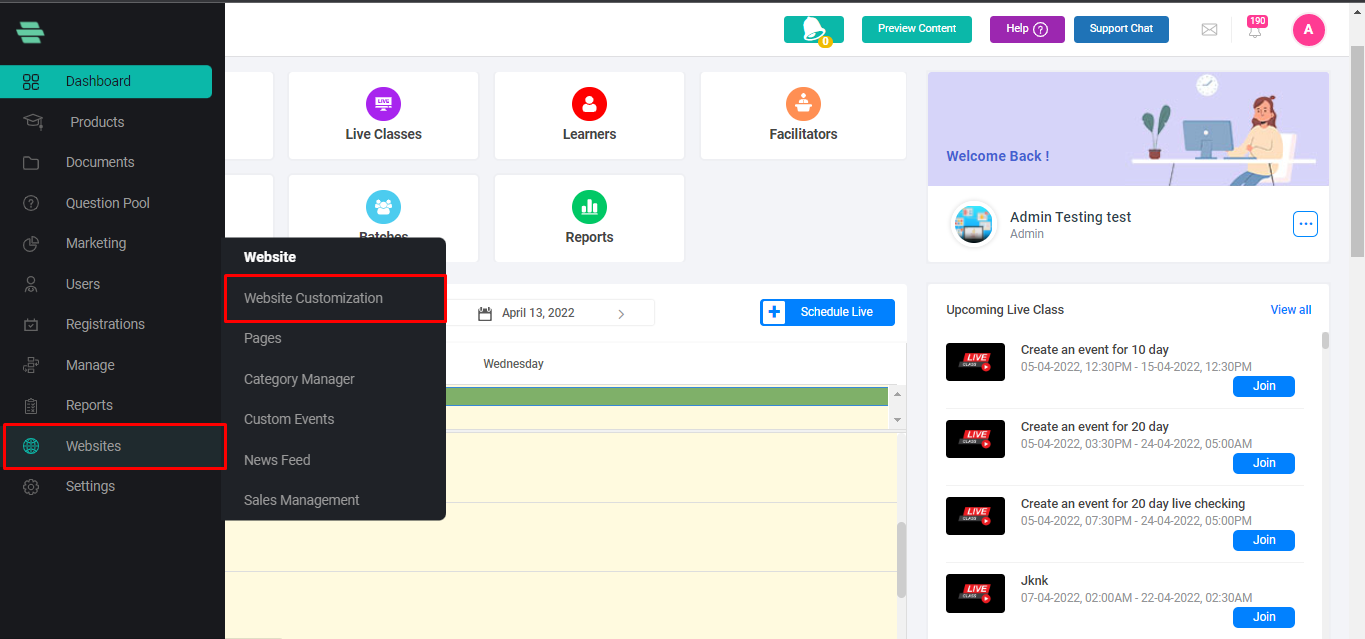 There you can customize the whole look and feel of your login page. You can change the site logo, title, favicon, the color schemes of the header and footer backgrounds, text colors, field contents, and many more.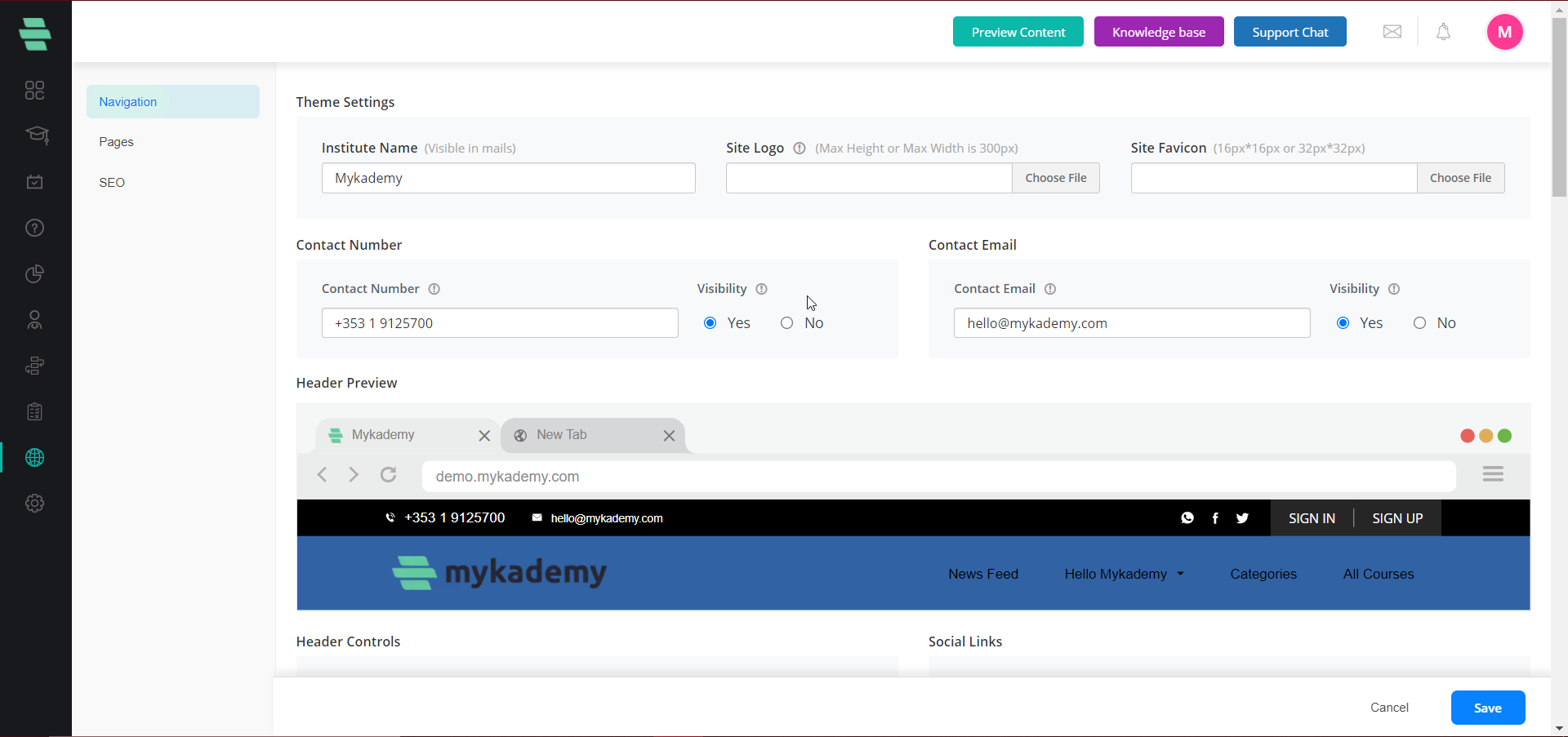 We can integrate social media websites (Eg: Facebook, Twitter, etc.) and we also have the option to set their visibility.
Note:- In the Header menu, Delete and Edit options are only available to those pages that we have created.
We can also customize our website footer options by choosing the Footer controls, Footer address, Footer menu, and Get in touch form.
Footer Preview

: This is where the preview of the footer can be seen.

Footer Controls

: Here, you can adjust the

Footer Background Color

and

Footer Text Color.
Footer Address:

This is where you can enter the address and other links that can be seen on the footer side.

Once added, turn the

Visibility

status as

Yes

so that it will be visible on the home page.

Once you have made the changes, click on

Save.

Configured contact settings are visible on the home page as a footer that has the address and contact details of the organization.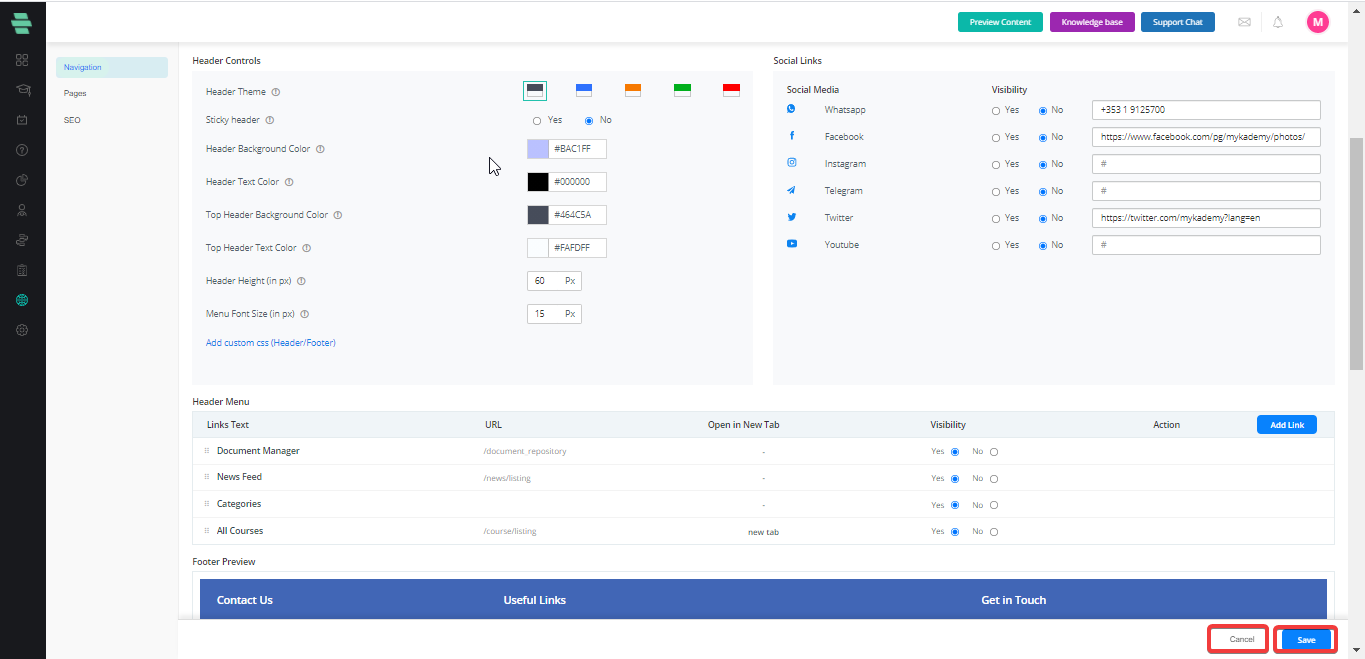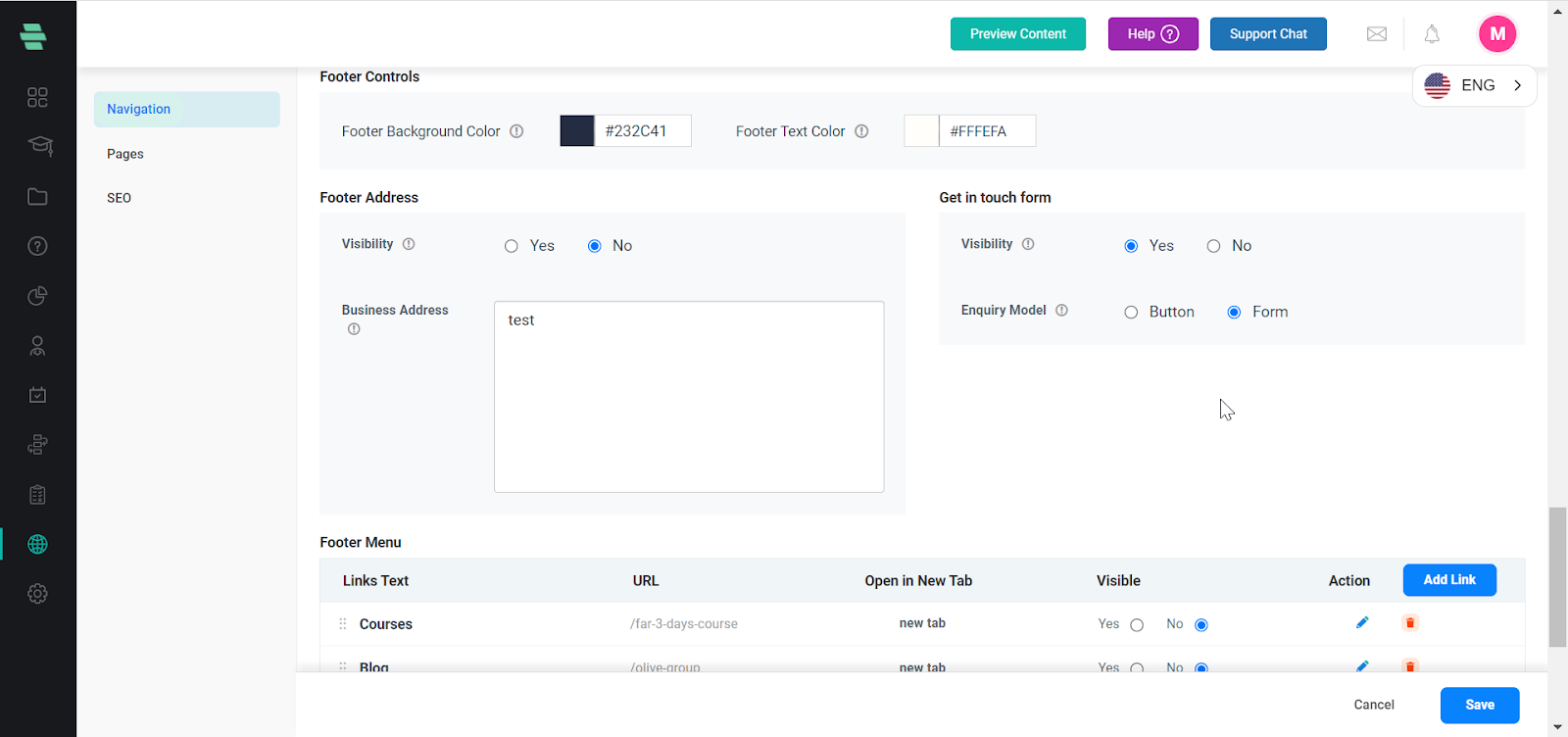 After editing, click on the Save option
On the home page the changes will be displayed as shown below:
On clicking the menu the system shall display that particular page (refer to screenshot).