SEO means the process of improving your site visibility for relevant searches. The better visibility your pages have in search results, the more likely you are to garner attention and attract prospective and existing customers to your courses.
Go to the navigation panel followed by website customization. Click on the SEO option and fill in the following: meta title, meta description, and meta keyword.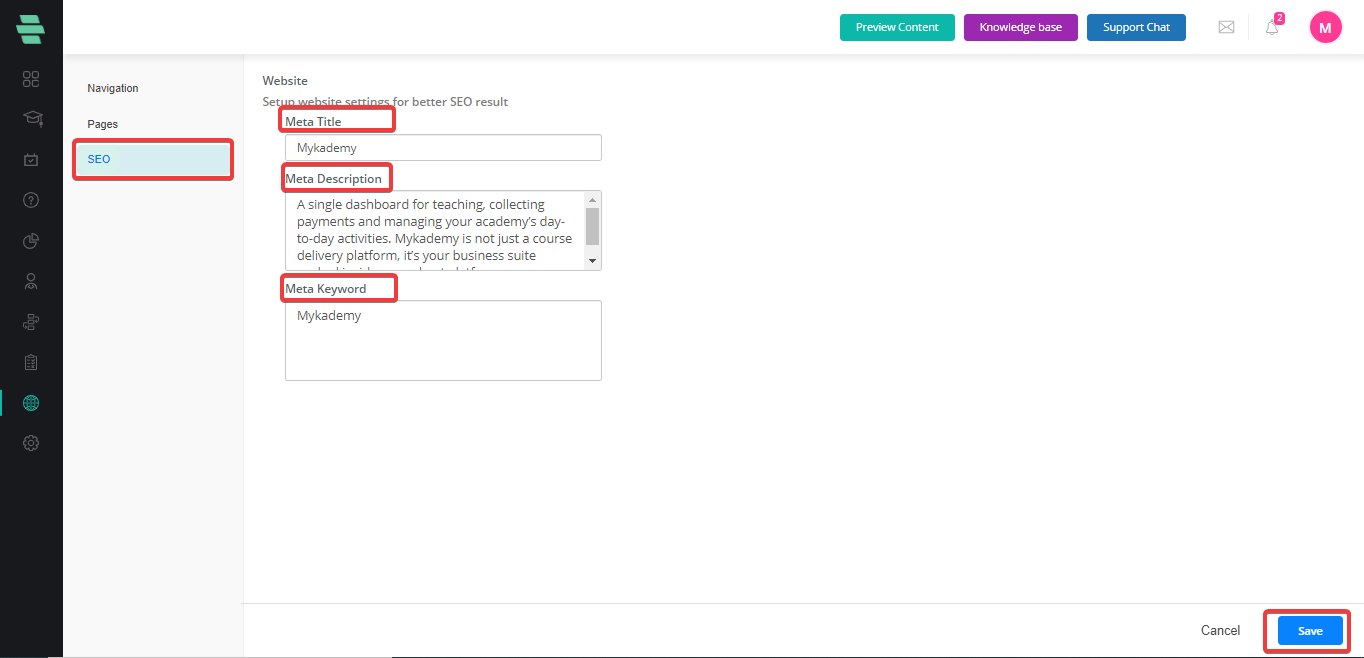 Meta Title: Meta titles are the singular line of text you see in the search engine results, when bookmarking a page and on a tab in your browser bar (similar to book titles).
Meta Description: Meta descriptions are short descriptions of a page, similar to the summary in the back of a book. They summarise the content you will find when you click on the link of a page on a search engine's results page.
Meta Keywords: Meta keywords are keywords that define a set of words that are likely to be searched by users.
These titles, descriptions & keywords are reflected in search engine results as shown below: