News Feed is a feature that will help you to engage more with your end-users. The admin(or users who have the privilege) will be able to post content or share notifications using this. This feed can be public, in which case, any information posted will be visible to everyone(even to those who do not log in).
Go to the navigation panel on the left side of the screen followed by the Website and click on News Feed.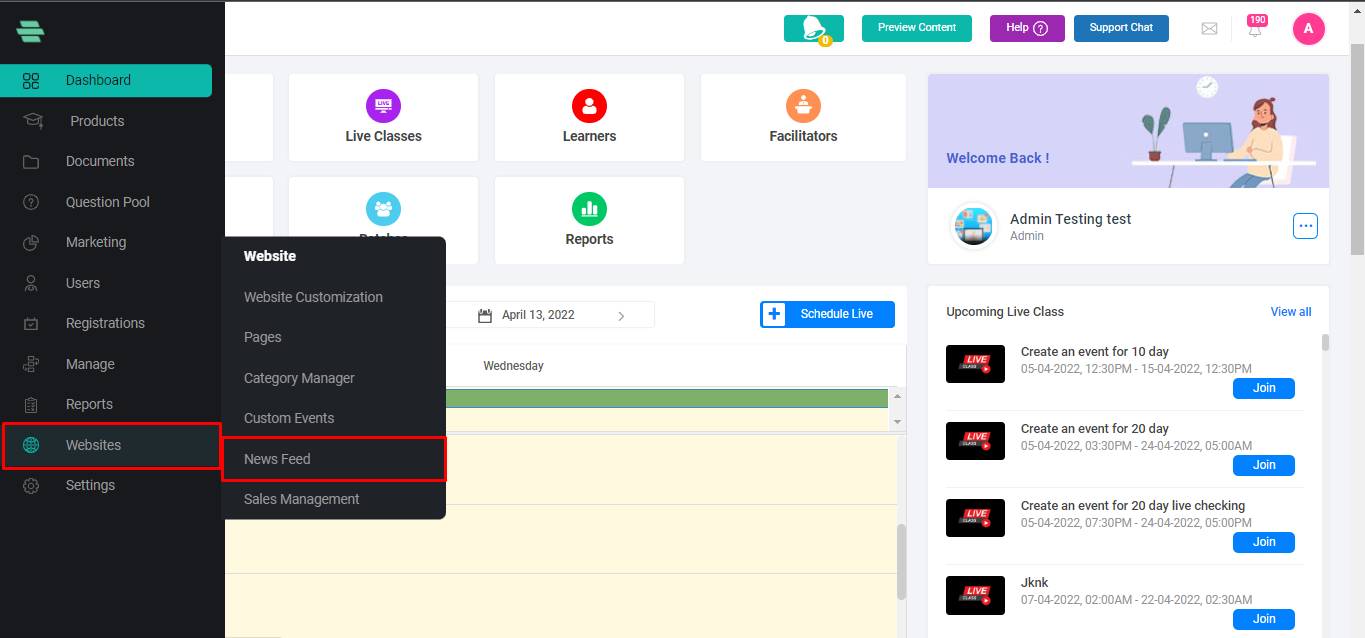 Here we can create news feeds by clicking on the Create News Feed.