How to Configure footer Settings for the Application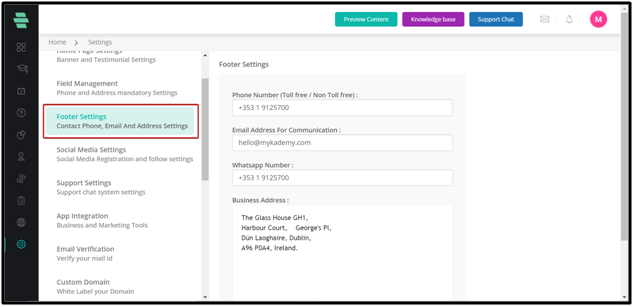 Click the Settings icon on the dashboard or the icon on the left navigation bar. The Settings page appears.
Click Footer Settings on the left panel.
Type your phone number, email address, and business address on the right panel.
Click SAVE.

Configured contact settings are visible in the home page as a footer that has the address and contact details of the organization.