Once you log into your Room, you can see all the Participants in the middle of the page, the Navigation panel can be found on the right of the page and consists of the following options,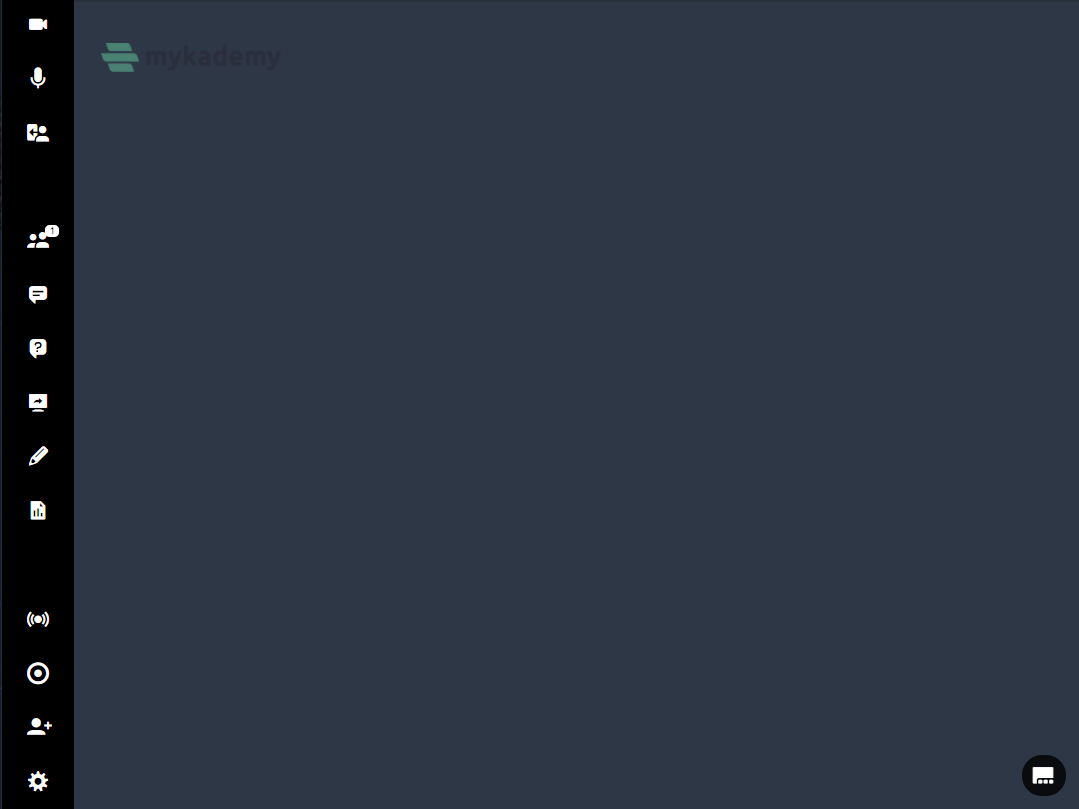 Camera: This allows you to choose whether you would like to display your webcam video or not.
Microphone: This allows you to mute and un-mute your microphone.
Leave/End Session: you to leave the meeting (A), or end it for everyone.
Participants: This allows you to control your audience and speakers.
Conversations: Chat Channel to exchange comments with other users.
Questions and Answers: Q&A section to ask/answer any questions that may arise.
Screen Share: This allows you to share your desktop with other users.
Whiteboard: Used to annotate or markup your screen and/or documents with the audience.
Content Library: Where your files/documents are located, as well as the Polling tool.
Live Streaming: The way to broadcast your meeting live on Facebook or YouTube.
Recording: This allows you to record your meeting.
Invite Participants: This allows you to invite new users to an ongoing meeting session.
Settings: General settings to adjust audio and video, resolution, etc, Speakers can also go to Settings to enable other features.