The live sessions can be accessed from Products followed by Live sessions.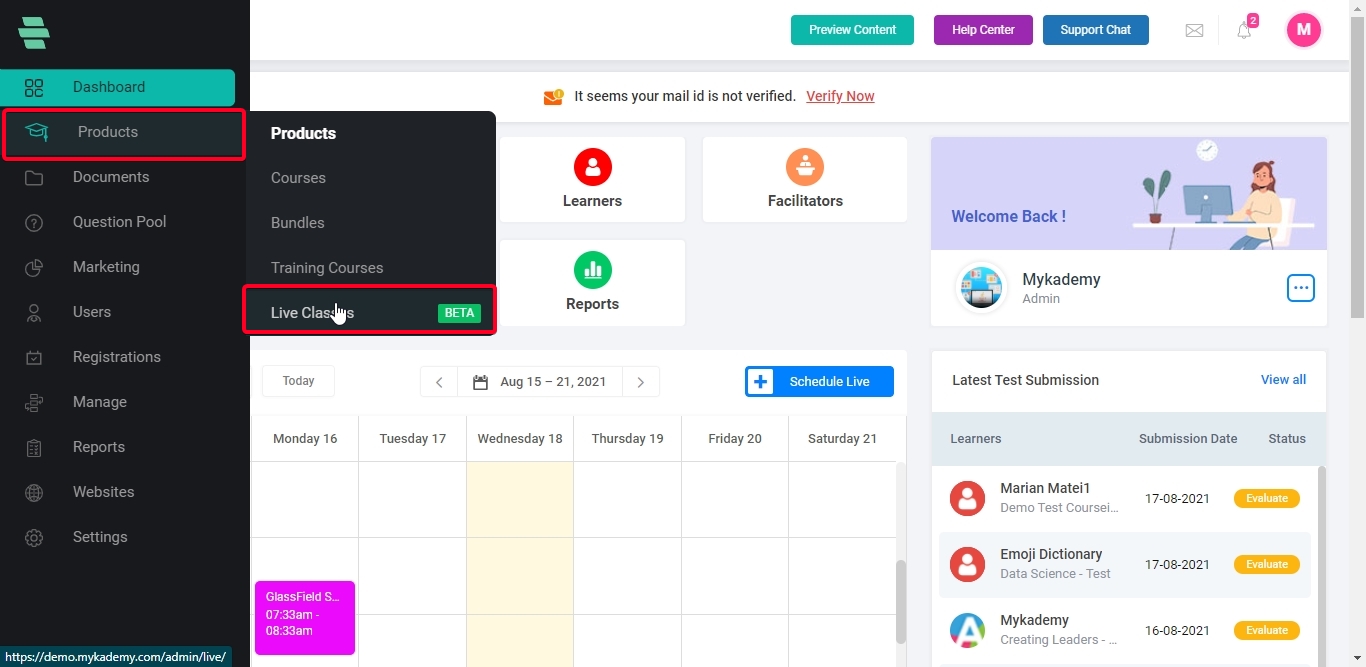 Click on the "Create Live Session" button,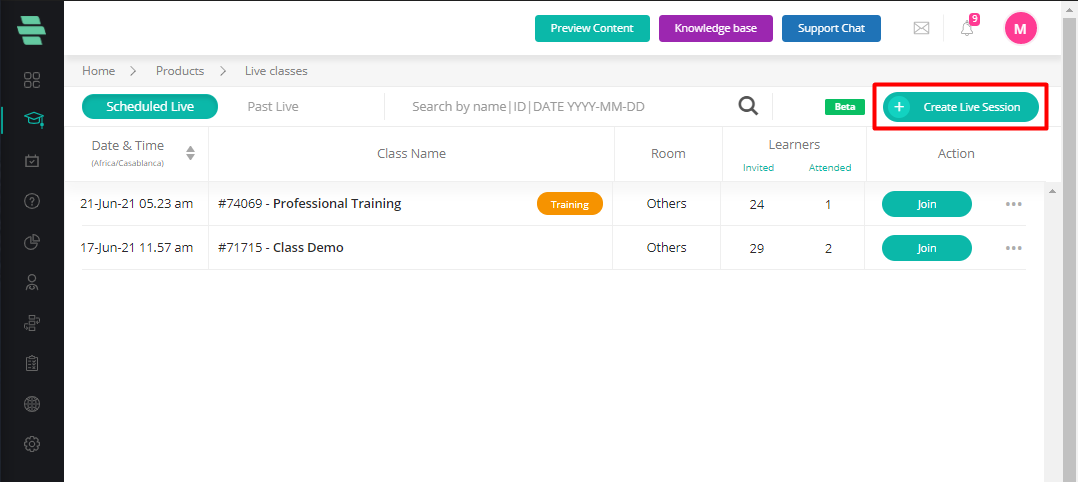 This will bring up the Create Live Class Page as shown below,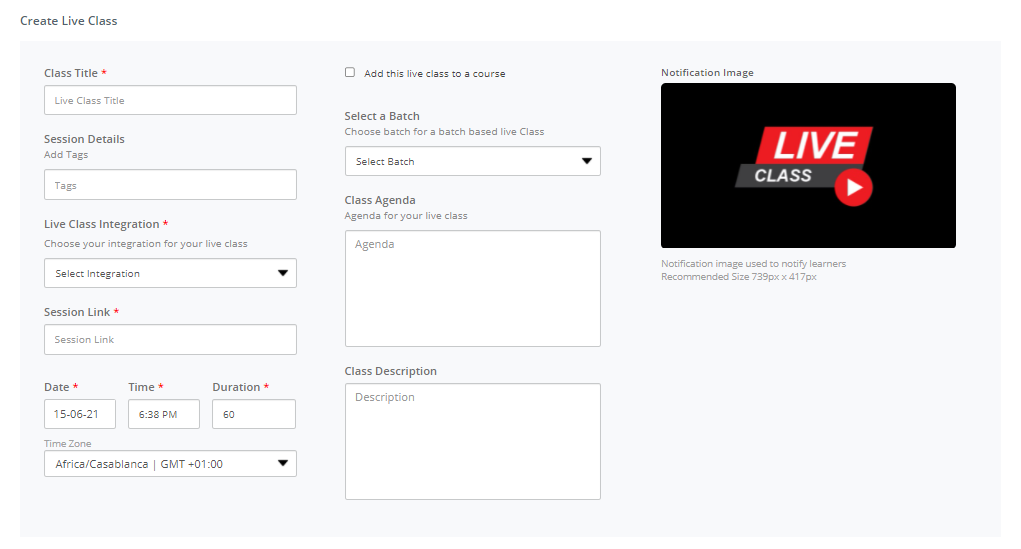 Here you can provide all the necessary information for the course, any information marked with * needs to be provided,
Class Title - Name of the session
Live Class Integration - Choose which platform on which you would like to conduct your live session,

Mykademy Live - Our own VCP Platform
YouTube
Vimeo
Zoom
Others - Custom link-based session, for example, Google Meet etc.
Note: Breakout rooms are only supported in Mykademy Live, Choosing this in the Integration will bring up the breakout session option,


Date/Time/Duration and Time Zone - Select the Timezone, Date, Time and Duration of the session from here.
Adding this Live Class to a Course - If you wish to add this live session to a course, ticking this box will bring the course and section selection option

Select a Batch - If a batch of learners needs to be added to this live session they can be selected from here.
Class Agenda and Description - You can type out the class agenda and description to provide more context for the learners/users who are attending the live session.
Notification Image - Add an image to better showcase the live session

Clicking on "next" will take you to the "Add or Invite Learners" page.
On the "Add or Invite Learners" page you can invite the Speakers, Leaners and External Members into the Live Session.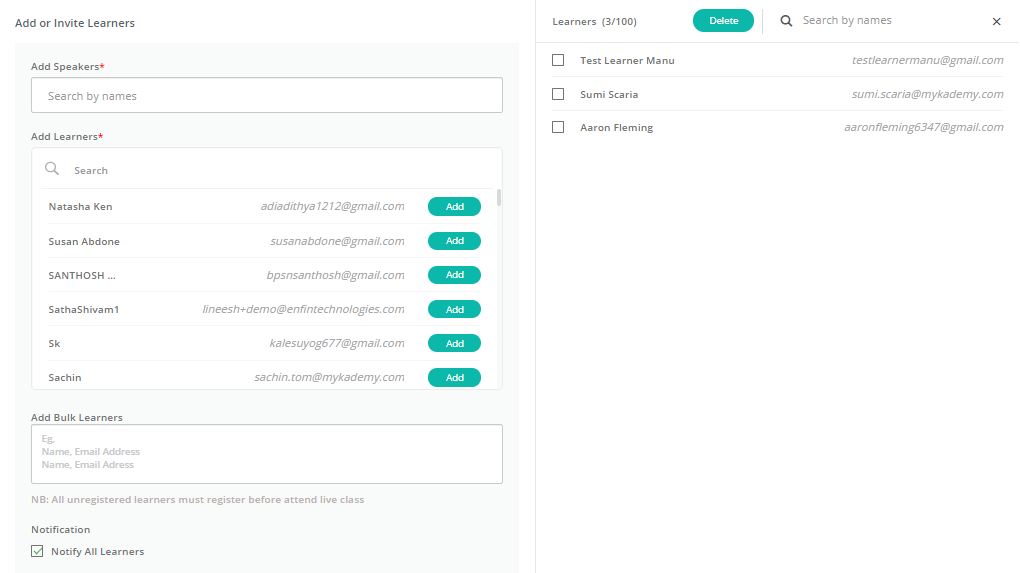 Adding Speakers - To add a speaker, you can search the Speaker by Name or click "Add" beside each Speaker Name

Adding Learners - You can search for Learners or add them by clicking on the "Add" button.

Inviting External Users - In the "Add Bulk Learners" section you can add members who have not registered on the platform

Notification - Tick this box to send emails to all the invited members with the links to join the session.
Click "Back" to go back to the Live Session Editing Page, To Schedule the live class click on "Schedule Live Class", to start the session now click on "Launch Now"