To access the resources and recording section of the Live Session, you can click on the Session name in the Live session dashboard.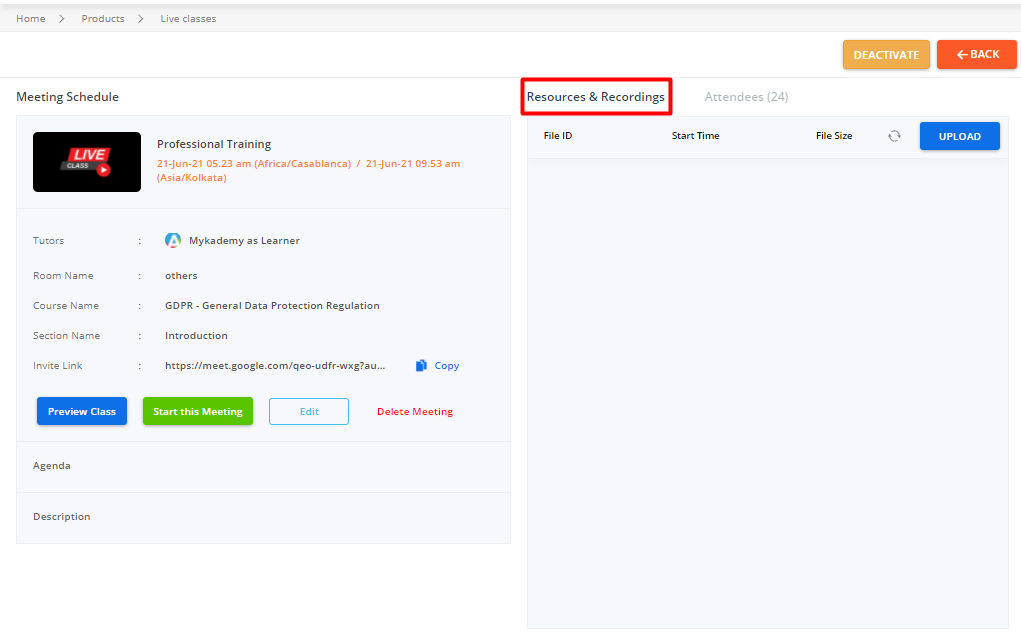 Use the "Upload" button to upload resources that can be accessed by the learner before the live session.
Once the Session has been completed and if the Tutor/Facilitator has recorded the session, this will be uploaded here as well. This can be downloaded and shared with Learners or uploaded as course content.