Once the live session is finished, a tutor or administrator can collect the recordings from the platform.
To access the resources and recording section of the Live Session, Click on Past Live and select the session from which the recordings should be collected.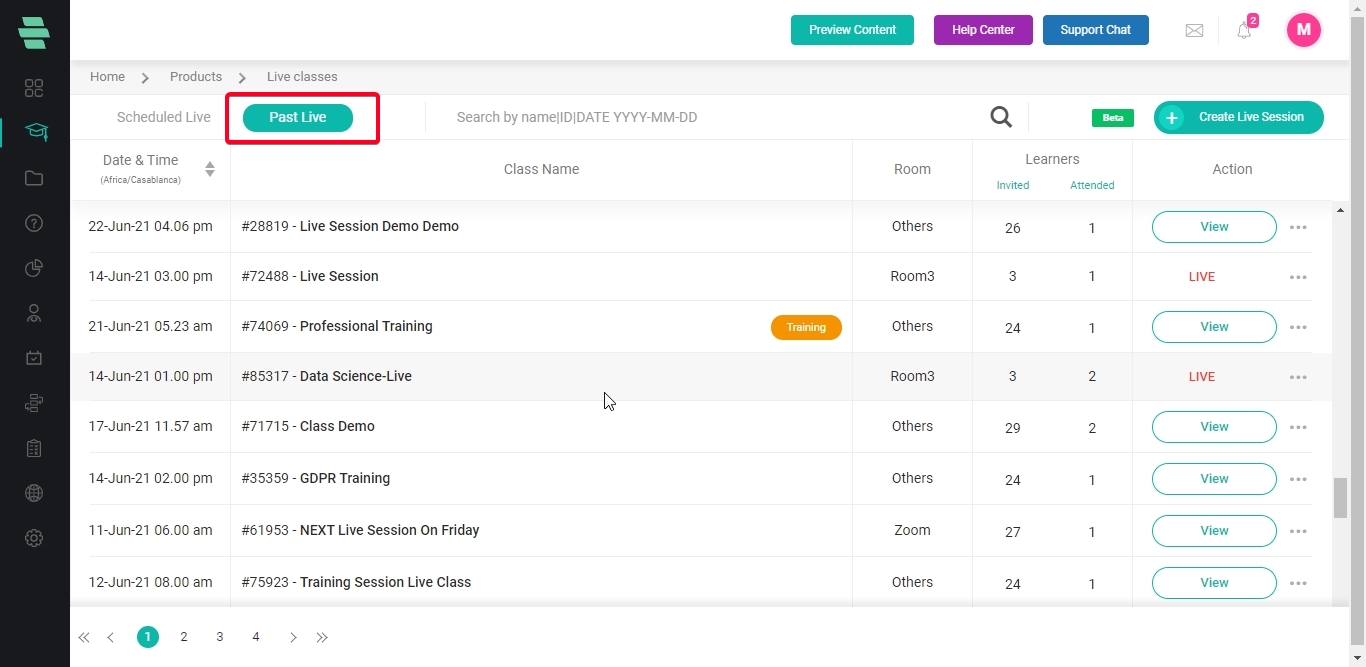 The user will be taken to a page where they can see the total number of attendees and the MP4 recorded video.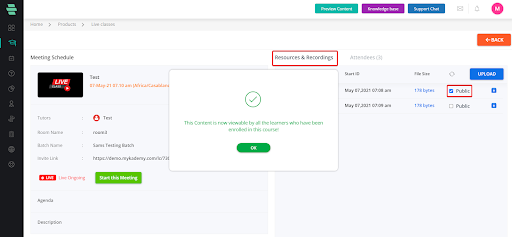 Use the Public checkbox to upload the video into a course. The video can also be downloaded to the system using the download button available on the right corner for each recording.