When logging into your session, you will be presented with the Welcome Section as shown below,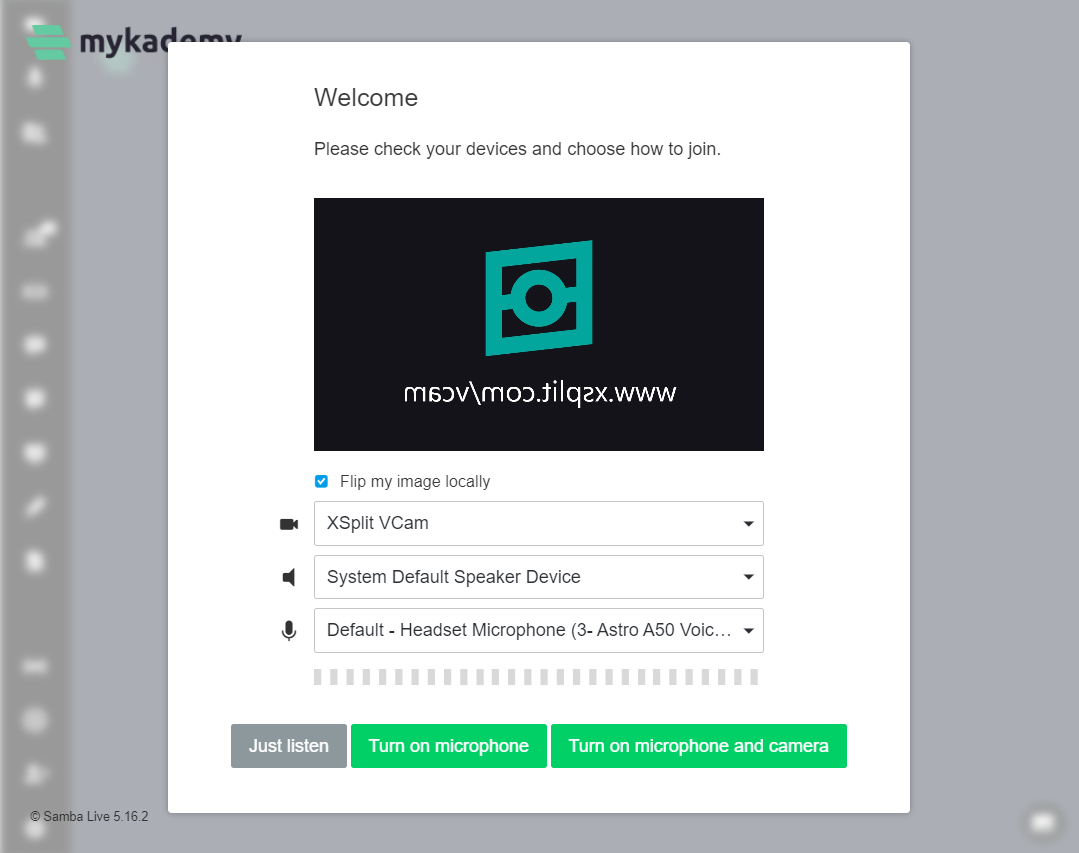 Here you can precheck your camera, microphone, and speaker settings before joining the session to make sure everything is working, you can join the session in 3 ways,
Just Listen - When you enter your mic and camera will be off.
Turn on Microphone - When you enter your mic will be enabled but your camera will be off.
Turn on Microphone and Camera - Both your camera and mic will be enabled as you enter the session.
Allowing Camera and Microphone Access
When you log into your session and you are unable to turn on the camera and microphone and there is an "X" beside your mic and camera, make sure that permissions have been enabled on the browser you are using.
Hover to the right side of google chrome's address bar and click the camera icon
A dialogue box will pop up, and select the option "Always allow https://samba.live/ to access your camera and microphone."

Reload the Mykademy Live page.