You can access the course dashboard by clicking on the Courses button on the quick links or by going into Products > Courses in the Navigation Panel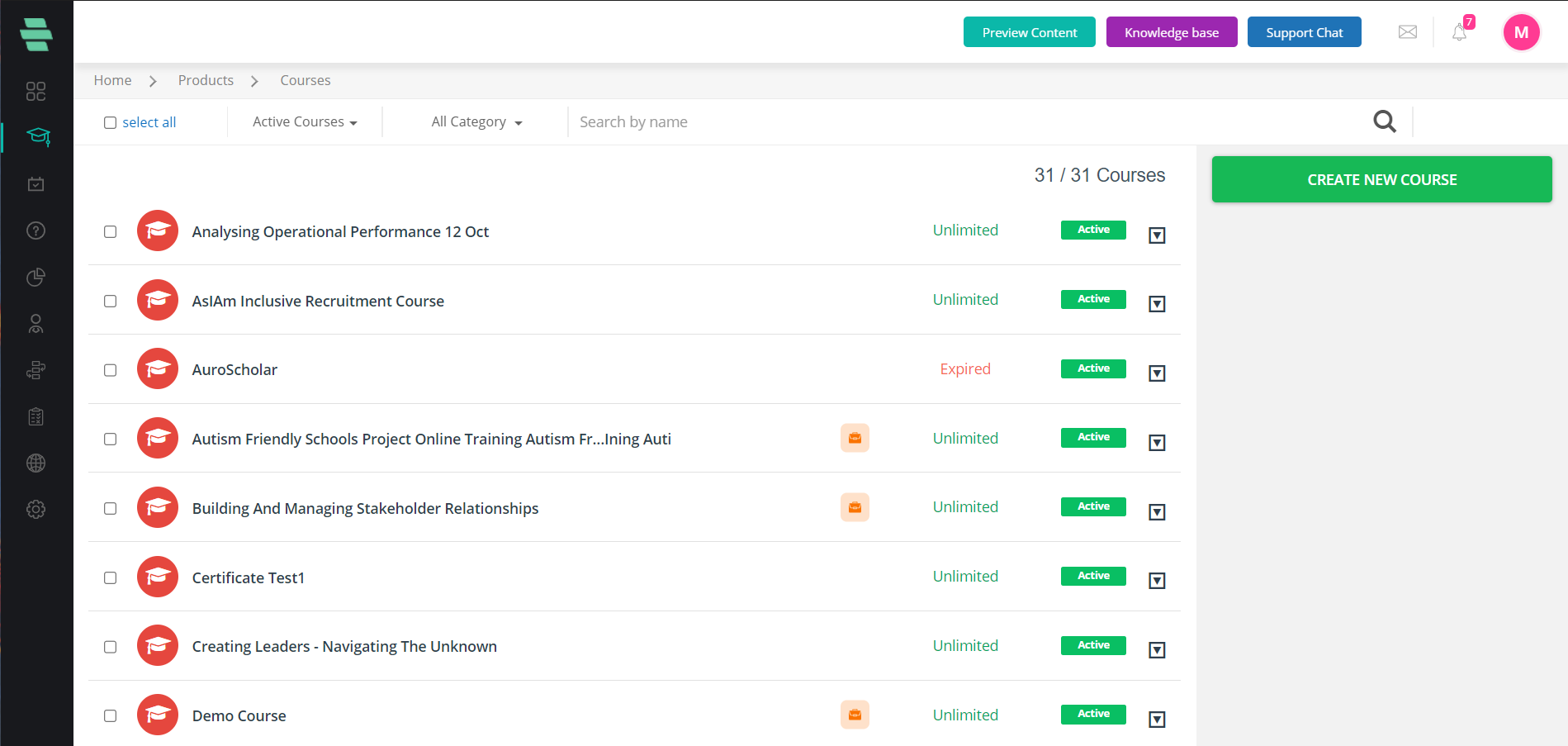 On this page, you can see the course name, purchased/unpurchased, validity, and active or inactive.
Courses can be filtered based on the following,
Active Courses - These are courses that are active on the platform and can be enrolled/purchased by learners
Inactive Courses - These courses are inactive ones that are still under development
Purchased Courses - These are courses that have been purchased from a third-party vendor
Based on the Categories created in the Category Manager, courses can be filtered based on this as well
By using the Search option, you can search for Courses within the platform.
Bulk Actions
By selecting 2 or more courses you will have the bulk action option show up, you can choose to deactivate and activate courses by using the bulk action

Course Options
By clicking on the drop-down beside each course, you can Activate/Deactivate the course, Go to the setting page and also delete the course.