SCORM, which stands for Shareable Content Object Reference Model, is an interactive educational package in form of a zip file.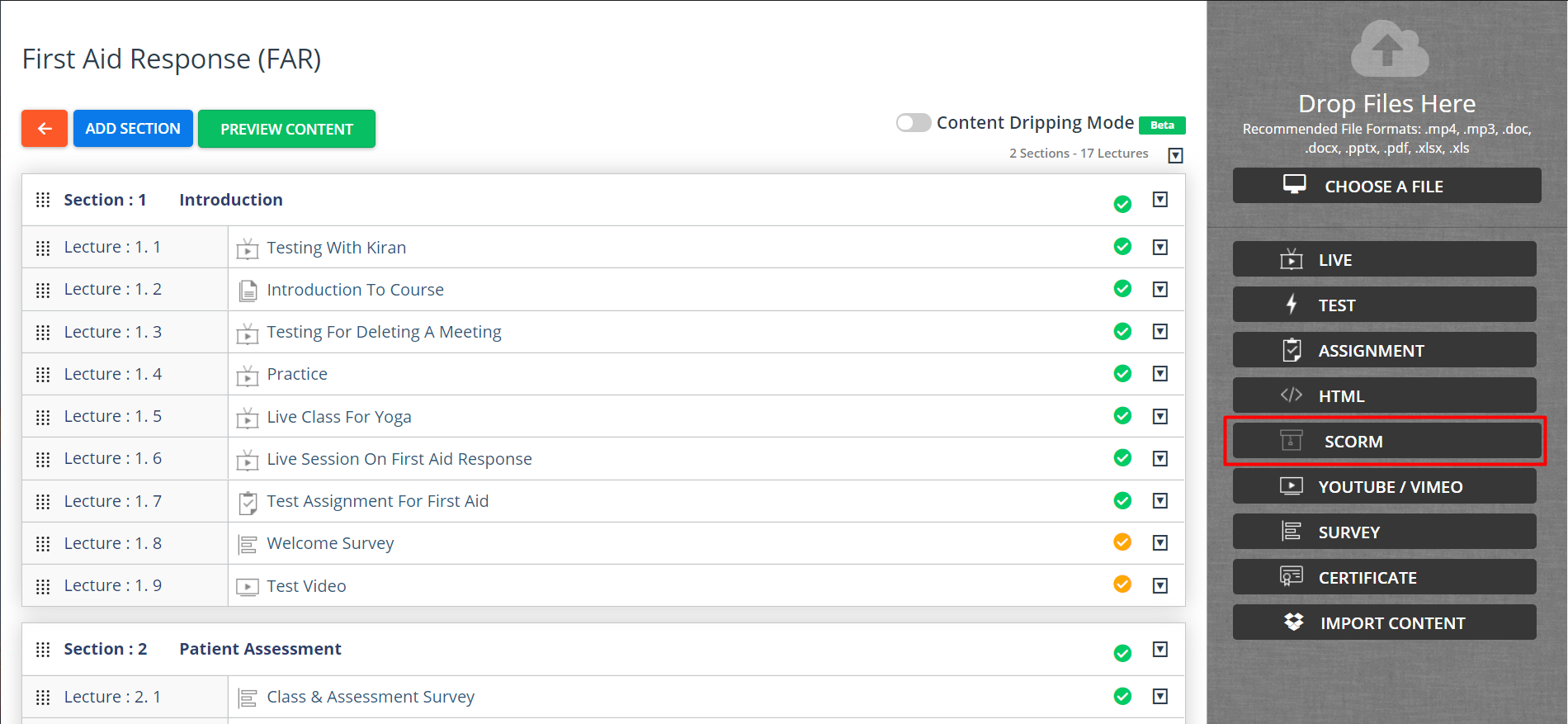 Click on SCORM and select the SCORM file from the local drive.



Click on

upload so that the Zip file will be uploaded as a SCORM lecture.
Note: To show the SCORM in a new popup tick the box during upload.



There can be several sections and lectures within a SCORM file.

Once uploaded, the SCORM file will be displayed as given below.