Admin can access the certificate of the learners from the admin side. As the new update, certificates have five actions: Generate, Download, Send, Reset and Preview Certificates.
From the Course Overview page, select

Learners.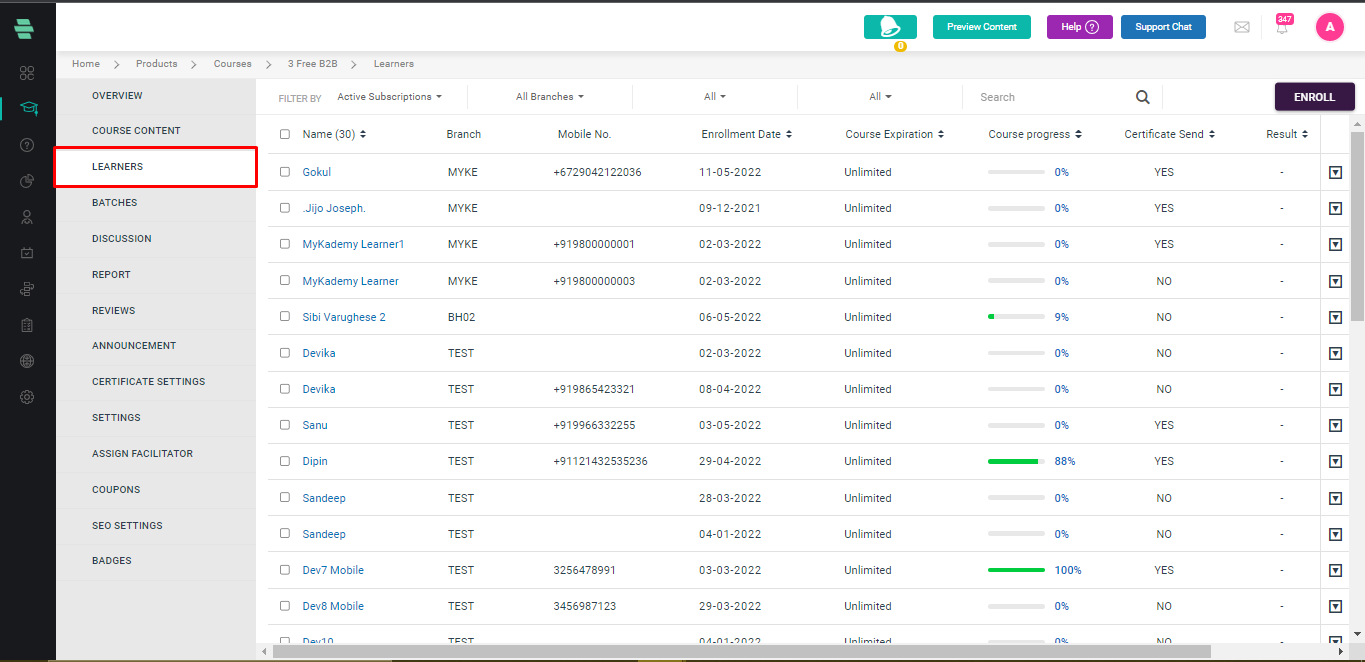 2. Click on the drop-down button alongside your learner's name
3. Select Certificates and choose your action.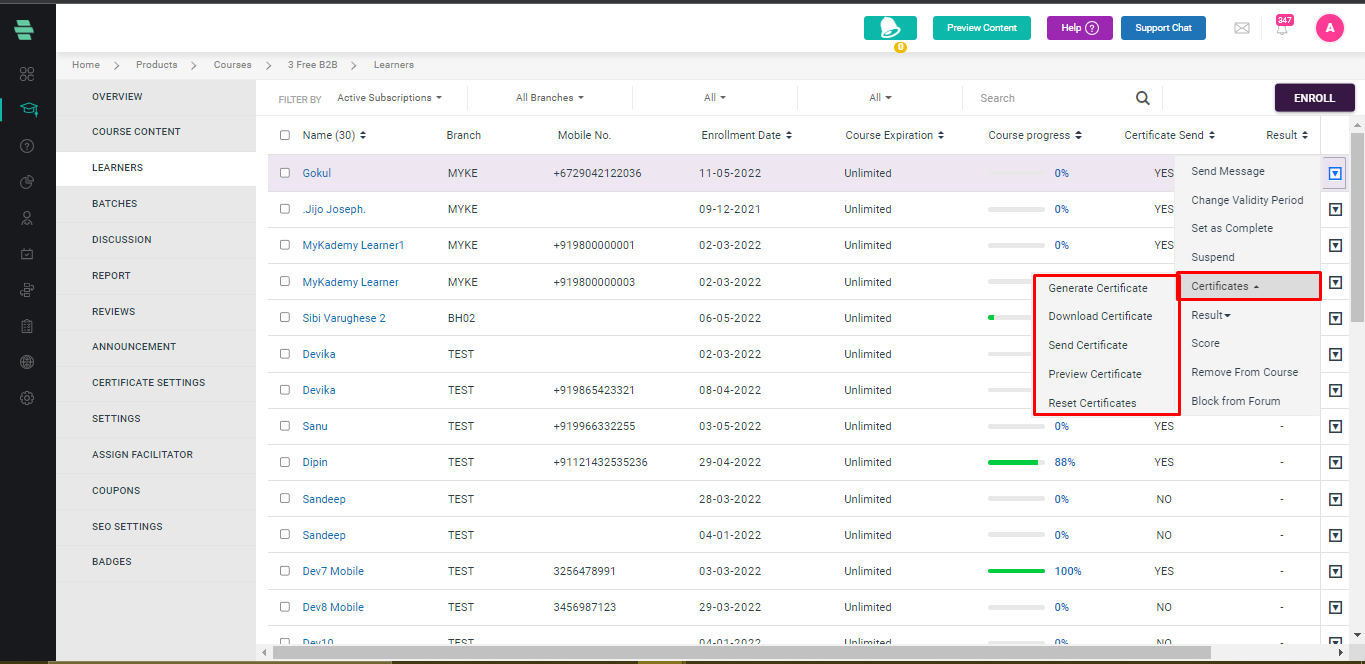 4. Admin gets the privilege to Generate, Download, Send, Reset, Preview certificates of a student who is enrolled in a course.
5. To download a certificate, Click on Download certificate.
6. Choose the certificate from the drop down menu and the preferred file type(JPEG or PDF) for the same.
7. Click on Download.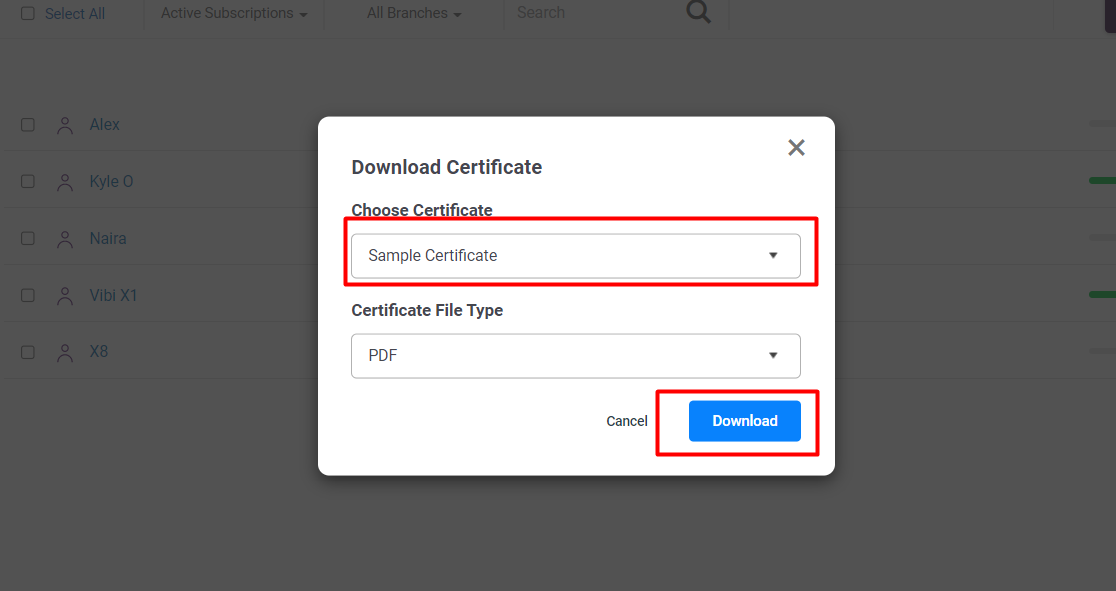 Certificates can also be sent to the learner via email by clicking the

Send Certificate

option.